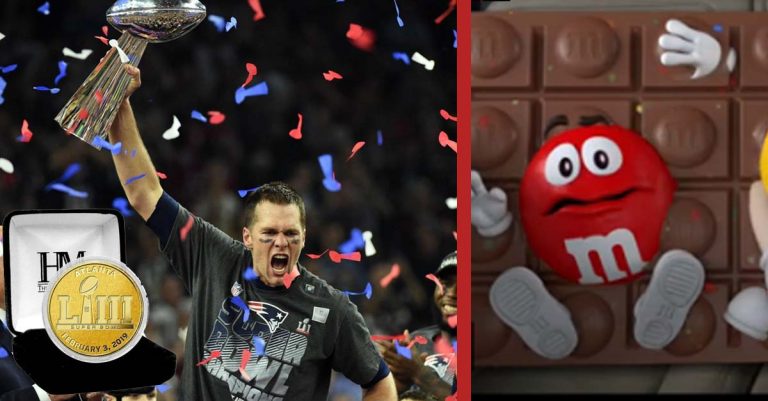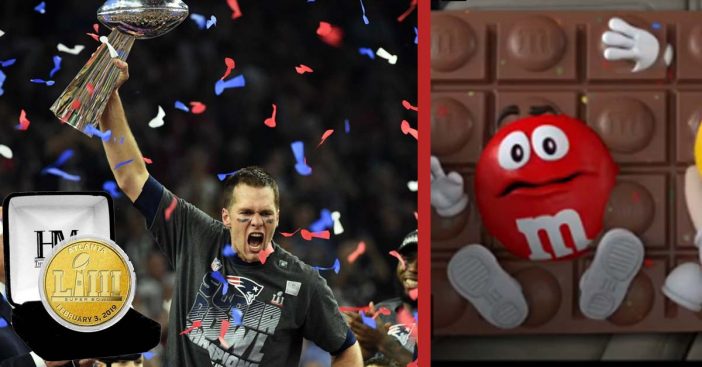 M&M'S Chocolate Bar Super Bowl Commercial 2019 (featuring Christina Applegate)
https://youtu.be/5CCRNmmnG3c
We will continue to update this with more commercials from the 2019 Super Bowl! While you wait for more, curious to know some of the most expensive Super Bowl commercials of all time? Don't worry, we've got you covered!
Here are a few cool things I learned about the game while putting this article together…
1. The ball is crafted by hand in the U.S.A.
From the first stitch to its delivery, every step is completed by hand by Wilson craftsmen.
2. Each team gets a lot of balls
Kristina Peterson-Lohman, of Wilson Football Factory, says each team gets more than 100 balls for the big game. About half of the balls made are used during practice.
3. The Players Are All Drive Nice Cars
We heard through the grapevine that players are loaned fancy cars to drive to the game… I kinda think they can afford their own.
4. What Really Happens During Halftime?
Downtime for the players, coaches coaching and the fans in the stadium/watching from home get a "Super" dose of entertainment. Missed the show this year? Check it out here.
Thanks for reading and stay posted for more commercials from the amazing 2019 Super Bowl!