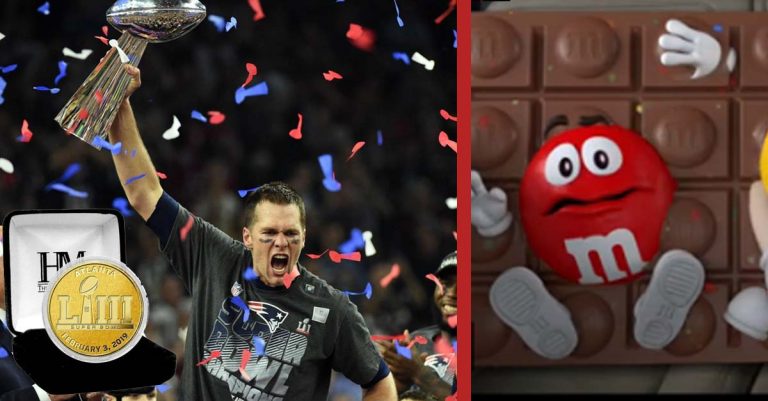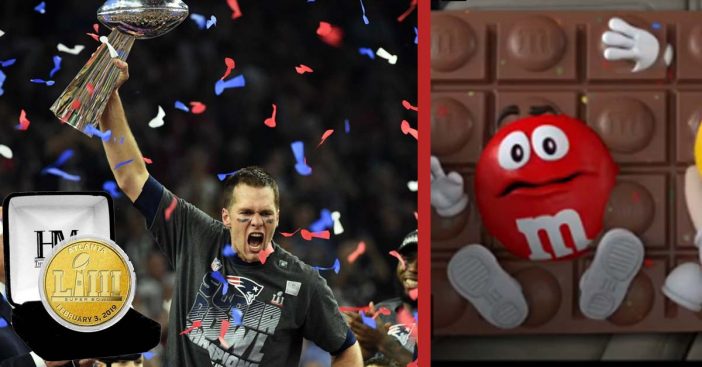 As I write this, Super Bowl LIII is underway! While I love sports just as much as the next guy, I also have a passion for good old fashion entertainment (sometimes in the form of creative commercials). Yes, The Super Bowl is one of the biggest sporting events of the year, but it's also a showcase for some of the most well crafted, overly expensive and occasionally controversial advertisements. For many people, their favorite part of the game are the commercials. Now it's almost time to check out the 2019 Super Bowl Commercials!
The Super Bowl LIII is not even over and there is already talk about its commercials and why some were deemed appropriate and some "offensive." There's also chatter regarding which company spent the most cash on their commercial. One ad that's already getting "heat" is the Pepsi commercial starring Steve Carell, Cardi B, and Lil Jon. You can watch a lawmaker rant about Pepsi here. Putting controversy aside… below is a list of our favorite commercials AND if you missed the Half Time Show with Maroon 5, Big Boi and Travis Scott at Mercedes-Benz Stadium – fear not, we've got you covered! Here's a list of our favorite commercials from The 2019 Super Bowl.
Pepsi Ok? Commercial
I love the Pepsi commercial mainly because it includes Steve Carell. As an avid lover of The Office, if its got Steve, its got my vote. Michael Scott aside, I 💜 Coca-Cola. Sorry, Pepsi. This still goes to our best list for the 2019 Super Bowl.
Budweiser – Wind Never Felt Better (Super Bowl 2019 Commercial)
Okay so a bit biased here, but I like Budweiser (their ads a bit more than their beverage) AND I'm a total sucker for dogs in commercials (and dogs in general). At this point, this is one of my favorites from the 2019 Super Bowl pool of aired commercials. This is also listed in our "best" commercial column.
Game of Thrones X Bud Light (Extended Version)
I am not a fan of Game of Thrones, so this commercial lost points in my book. Also, if you're reading this and happen to be a writer, I went rogue to get this article published and bypassed the DoYouRemember? Inc. playbook for publishing content. Please excuse any grammar that's less than perfect.
Planters – Mr. Peanut Is Always There In Crunch Time Super Bowl LIII Commercial (Full)
Here's the copy from the Mr. Peanut Super Bowl LIII Commercial direct from YouTube "Mr. Peanut's game day commercial debut. Alex Rodriguez (aka A-Rod) and Charlie Sheen agree: Mr. Peanut is this year's real MVP because he's always there in CrunchTime". While I always find Mr. Peanut incredibly stylish, the commercial itself was a bit of a letdown for me. That said, including Charlie Sheen in any capacity will always add a few points. BTW if you're trying to keep track of my point system, don't – it's non-existent (sorry). Also the "best/worst" is not a thing (at least not at 10 PM on a Sunday).
Amazon – Not Everything Makes The Cut Commercial
https://youtu.be/8y-1h_C8ad8
Nothing mindblowing from a company that usually blows minds, so while I'm an Amazon fan for life, the commercial falls sub-par = added to "fake" worst column.
Burger King – Preppin'
I love Burger King and I love all of their commercials. They have always been a Super Bowl commercial winner in my book! This gets added to "Best" in the pretend list of "The best and worst 2019 super bowl commercials."
Michelob Ultra – Robots 2019 Commercial
You can see more about the commercials from the Super Bowl on the NEXT page!