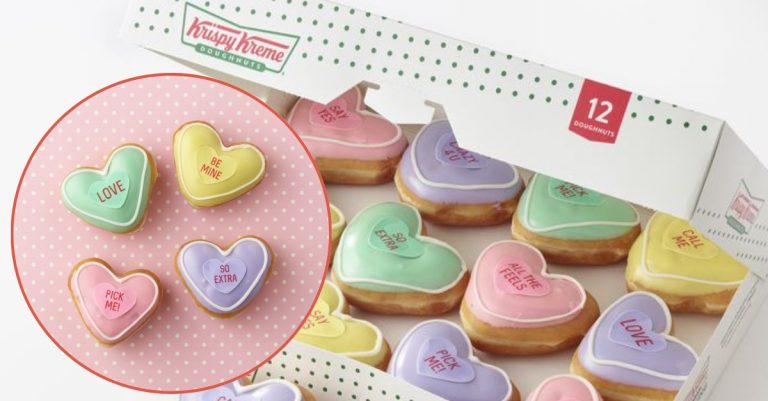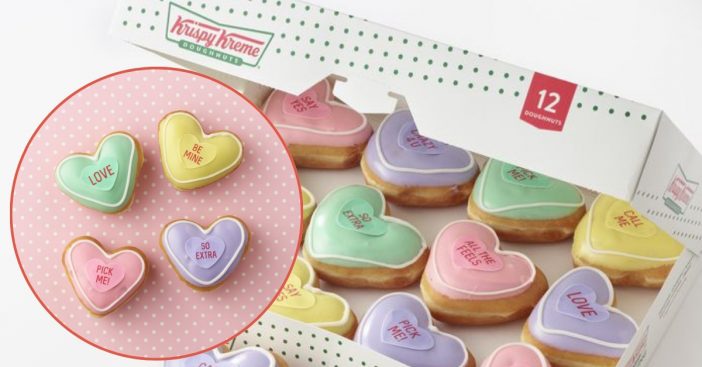 We recently reported that NECCO's SweetHeart Conversation Hearts would not be available this coming Valentine's Day, due to not having enough time to produce them. But that's okay because Krispy Kreme is selling Conversation Heart Doughnuts with the same adorable messages on them… so adorable, we could just eat them right up!
The doughnuts are obviously the classic Krispy Kreme, shaped like a heart, topped with colored frosting and a sweet message written on top like "Be Mine," or "Crazy 4 U." Unfortunately, they're only available for a limited time, so get them while you can!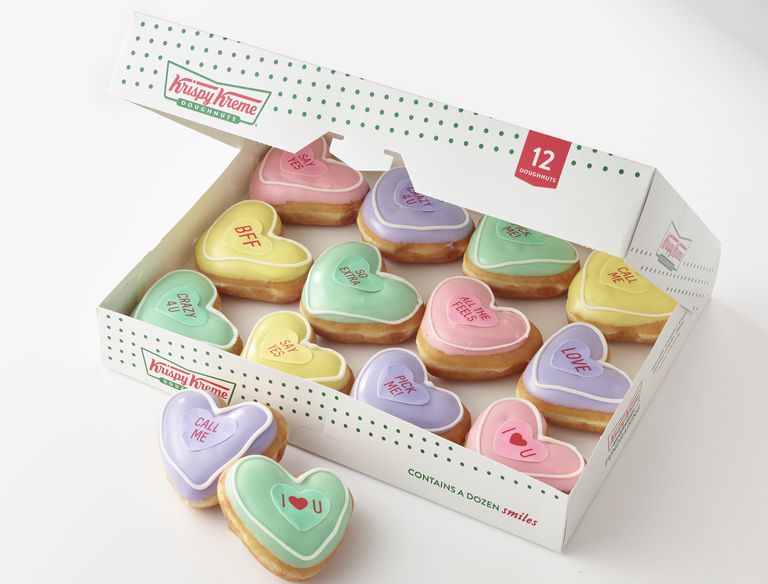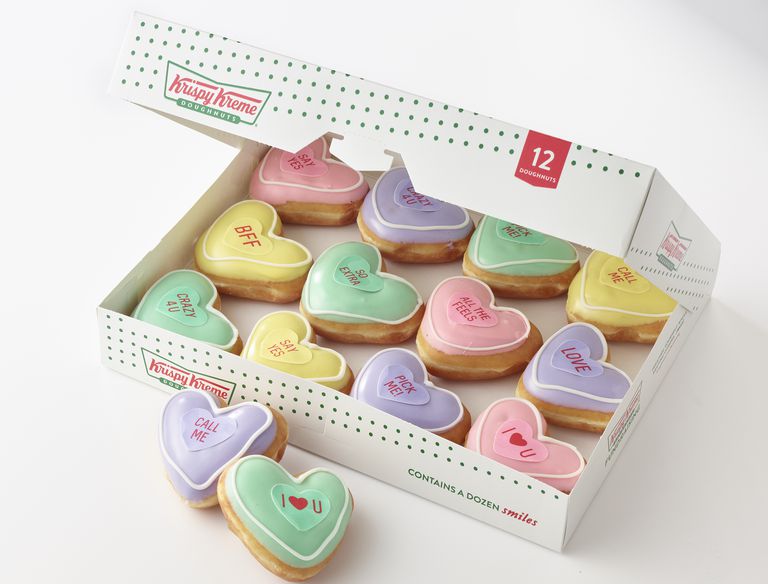 Now, of course, Krispy Kreme only implements the finest ingredients for its Valentine's Day treats. This consists of Cake Batter, Strawberries and Kreme, Raspberry, and Chocolate Kreme and now all of a sudden we have a serious sweet tooth over here!
For those who are interested, you can begin ordering these adorable Conversation Heart Doughnuts in store locations starting January 30th, and they will be sticking around through Valentine's Day. With this being said, rewards members can get one FREE Conversation Heart Doughnut with any purchase on February 6th, so work up your sweet tooth!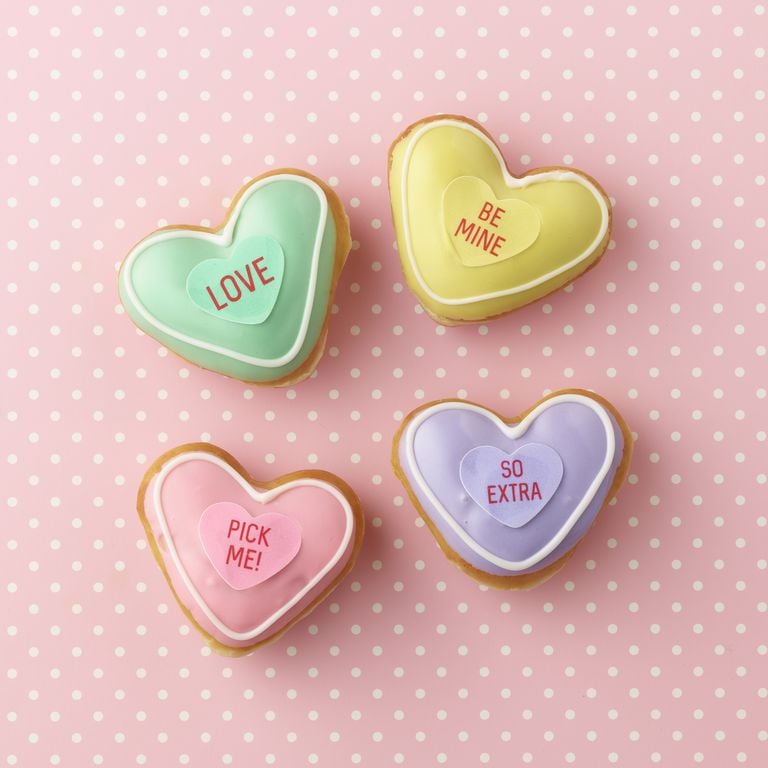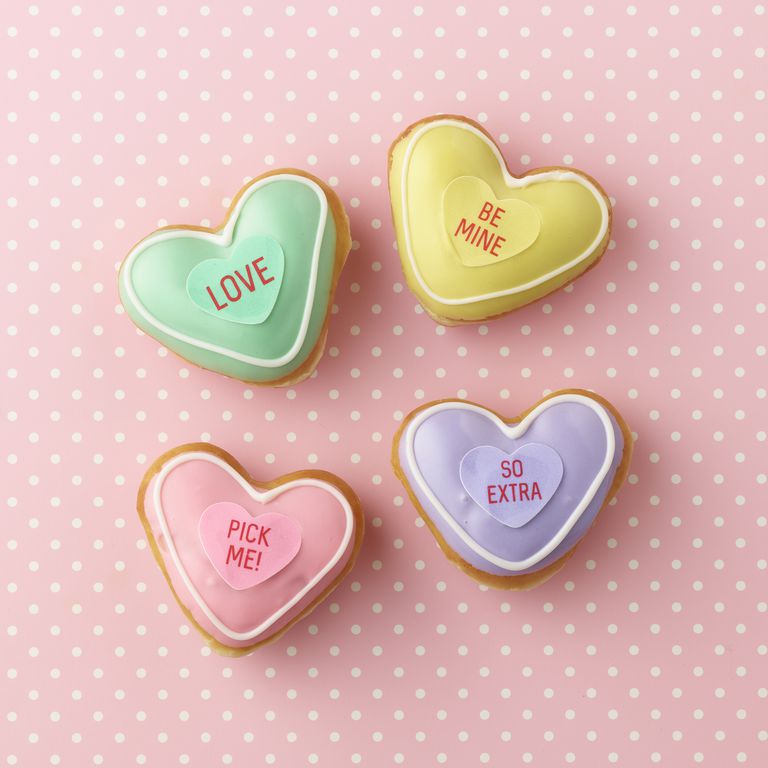 Dave Skena, Krispy Kreme's chief marketing officer, released a humorous statement on the reveal of these new Conversation Heart Doughnuts. "Finding the right word can be like, I don't know….hard. But eating a doughnut is easy. So, we printed the right words on the doughnuts for you so you can't mess this up," he says.
The messages on the doughnuts come with the traditional sayings we all know and love, including some new 'millennial' sayings like "So Extra", "All The Feels," and more, obviously trying to appeal to the younger generation of lovebirds as well.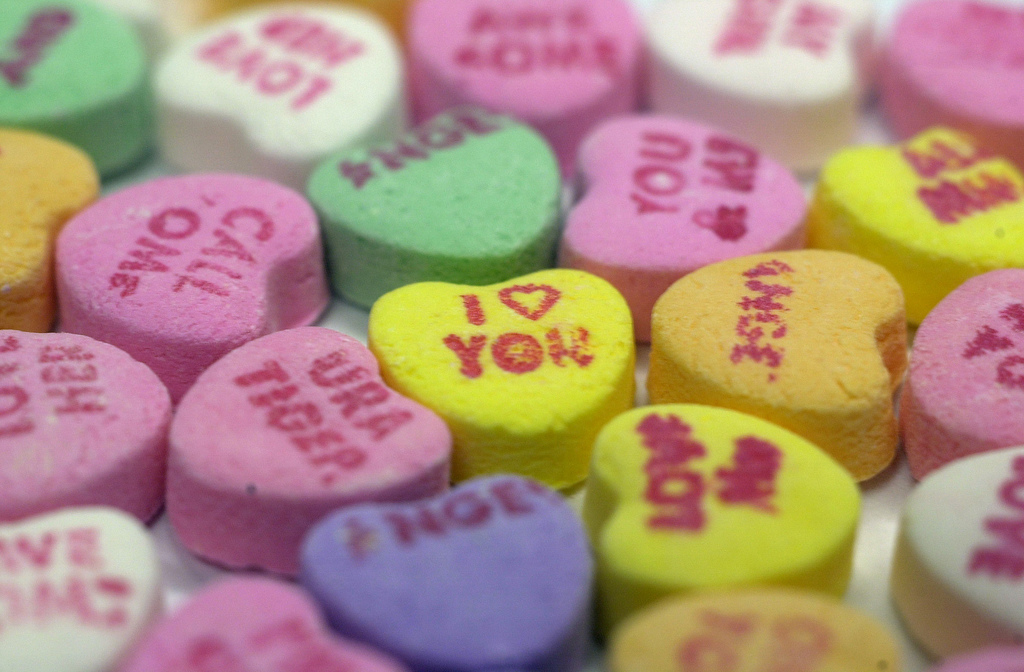 In case you weren't in the know before, we had previously reported that the original SweetHeart Conversation Heart candies from NECCO would not be distributed for the 2019 Valentine's Day. This happened as a result of NECCO being purchased by Round Hill Investments, who sold the SweetHeart Conversation Hearts to the Spangler Candy Company in September 2018.
According to reports, it took NECCO 11 full months to complete a full distribution of these candies, meaning there would be an enormous shortage of candies for Valentine's Day.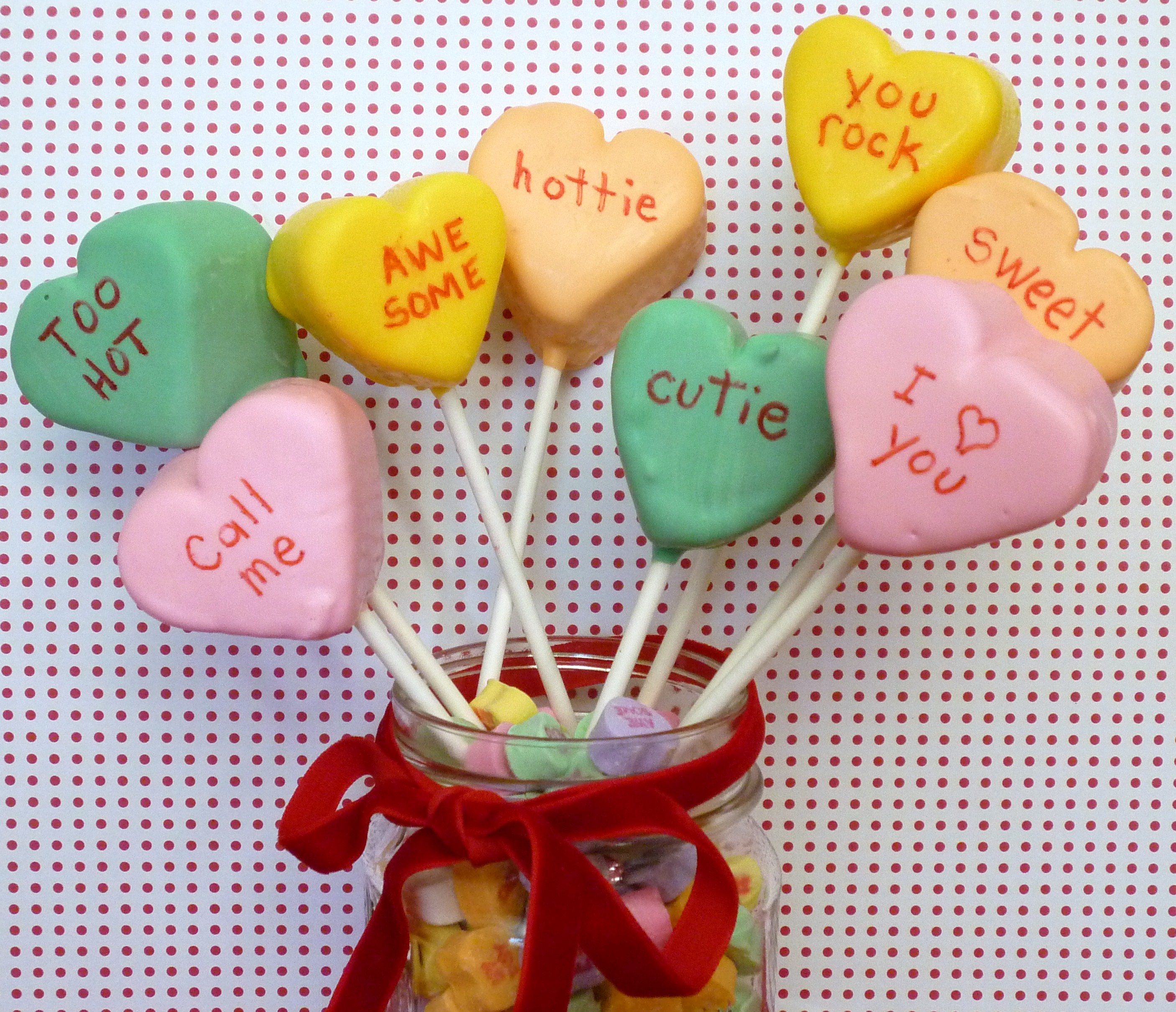 Be sure to SHARE this article to spread the news about Krispy Kreme's new Conversation Heart Doughnuts!
Check out the official news coverage on this story below: