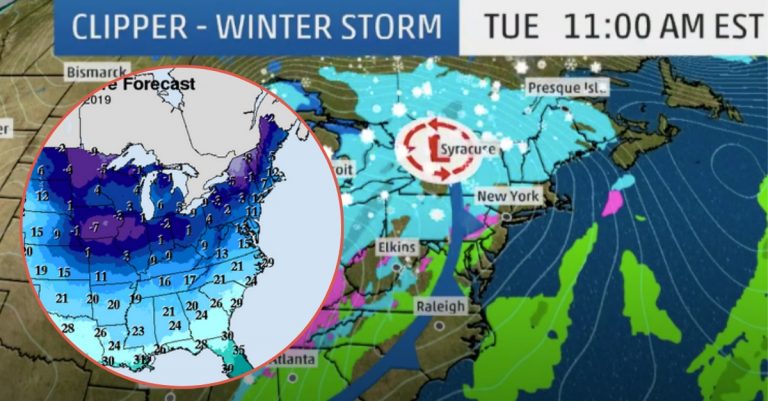 Around January 20th when temperatures took a downfall, dropping into the single digits and even below that, you may have heard the term 'polar vortex' thrown around a bit. Well, it's likely to return towards the end of January now as a blast of frigidly cold weather sweeps through the Midwest and Northeast, the same places impacted by the polar vortex the last time.
For many areas affected, it will likely be the coldest stretch of the year. Jeff Weber, a meteorologist with the University Corporation for Atmospheric Research, confirmed the stretch of outrageously cold temps from "the end of January and early February."
(A lobe of) "The Polar Vortex"… coming to a theater near you. pic.twitter.com/eAGeMc4W7D

— Mike Ventrice (@MJVentrice) January 23, 2019
With the arrival of the polar vortex still being a few days away, it's best to prepare for brutally cold weather now. Places like New York City will be expecting temperatures in the teens and places like Minnesota will likely see bone-chilling temperatures of about negative 25 degrees.
We experience a large drop in temperatures like this, especially at this time of the year, when the original home of the polar vortex (around the Arctic) is disturbed. So, parts of the polar vortex will then spill into parts of the United States, bringing its cold air with it. This is why we experience frigid cold temperatures during small time frames sometimes.
Kretschmer has found that over the last decades, the stratospheric polar vortex has become weaker and less stable, so Arctic air masses can escape more easily towards the North American and Eurasian continents. Here a schematic from UCAR. pic.twitter.com/Ss9LGN7KGe

— Prof. Stefan Rahmstorf 🌏 🦣 (@rahmstorf) January 21, 2019
According to Mashable, and if you can remember over the last several years, we have seen blasts of cold air such as this around this same period of time in the past. Actually, it has become more and more frequent over the last two decades! Some theories about why this is happening include the fact that the Arctic may be warming over twice as fast, and with the warm air interacting with the cold winds, it disturbs their resting place and they spill into the U.S.
In addition to these incredibly chilly temperatures, fast-moving snowstorms known as 'clippers' are reported to be moving across the Midwest and Northeast around the same time frame as the polar vortex. The Weather Channel confirms that two clippers will be moving through, but its the second clipper that will be bringing 'a decent amount of snow', stretching into Canada and all the way down to parts of Georgia.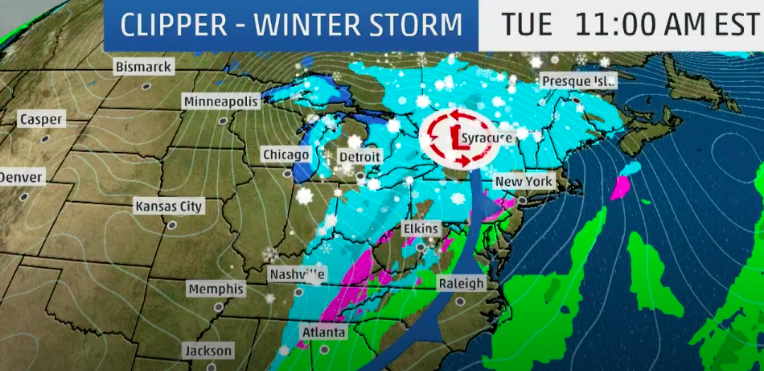 Be sure to SHARE this article with your friends and family to spread the news of this cold air blast! Stay warm and stay safe!