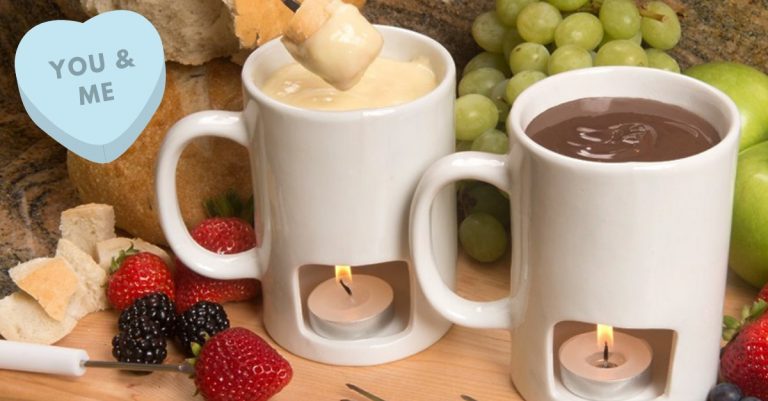 As January comes to a close, the next holiday approaching is Valentine's Day! Whether you are in a relationship or single, it can be fun to celebrate the love in your life on Valentine's Day. Some people love to celebrate this holiday and others complain that it has become too much of a "Hallmark holiday".
It doesn't matter what you think about Valentine's Day, you still might want to order this gift for yourself or a loved one. The shopping website Jet recently shared their personal fondue set and it looks amazing! Not only is it inexpensive at $12 for a set of two, but it also looks like the perfect way to spend a Valentine's Day evening.
Learn More About This Tiny Fondue Set
If you don't want to shell out the cash to go to a fancy fondue restaurant or get a large fondue set, this might be perfect! Fondue sets were very popular back in the 1960s and 1970s and we think it might be time for a comeback. Is there a better meal than one centered around cheese and chocolate? Check Out The Set On Amazon.
According to Jet's website, it contains a "set of two mugs that comes with four forks and eight tea light votive candles. Fondue for two! Perfect for a romantic evening, anniversaries, birthdays, or any day you want to enjoy a simple, elegant cheese or dessert fondue. Individual servings are perfect for sharing and sampling without having to make a giant pot. Easily melt chocolate and cheeses for dipping fruit, veggies, bread, crackers, marshmallows, ladyfingers, and more. At the end of a great meal, ceramic mugs are dishwasher safe for effortless cleanup."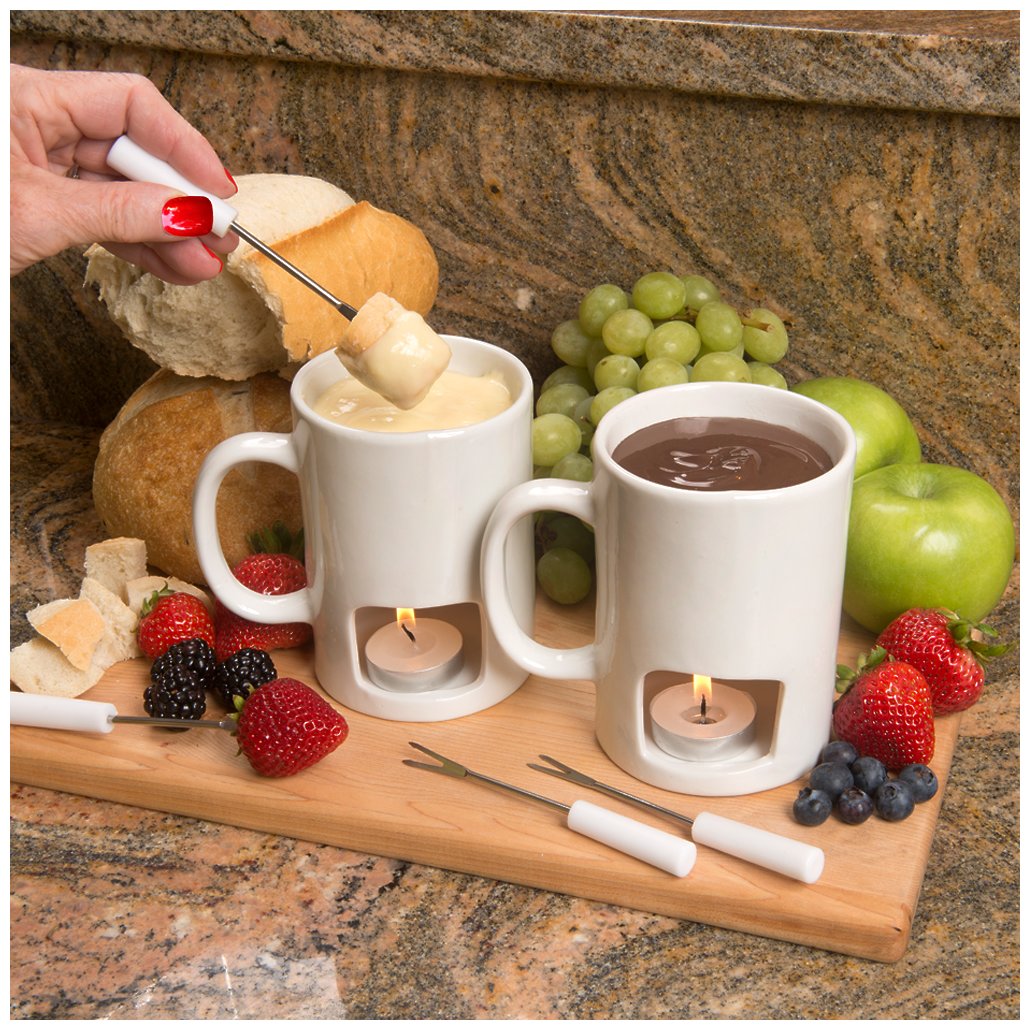 Unlike fondue sets of the past, this one is small so it won't need much storage space. It is also perfect for a dinner or dessert for two. If you have never made cheese fondue before, here is a recipe that has earned a near-perfect review online!
Get A Cheese Fondue Recipe Here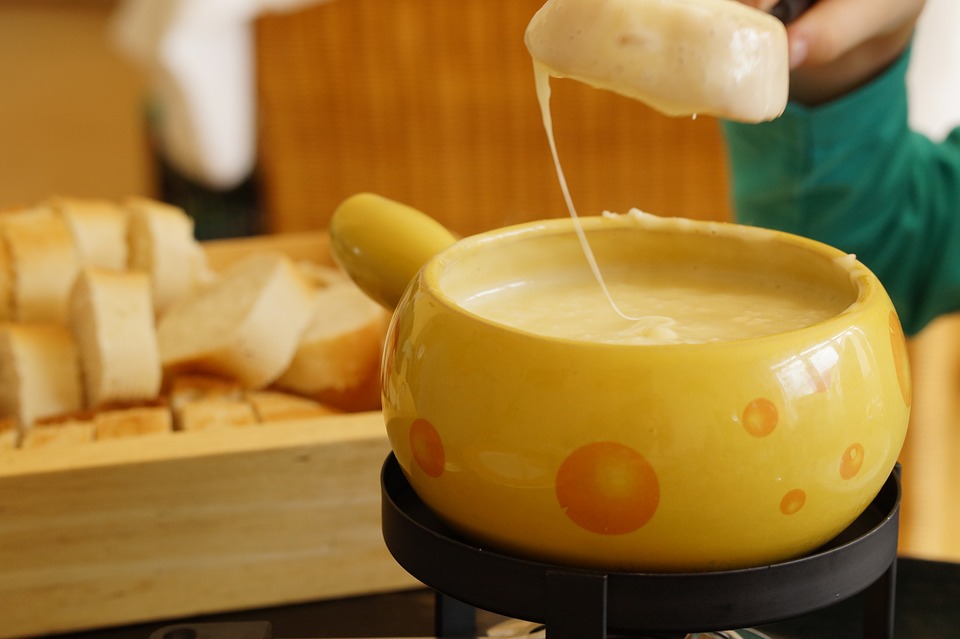 First, start with good quality cheese. The classic recipe calls for gruyere, fontina, and gouda cheeses. Cheddar is also a great cheese to use. Grate your cheese well and then add a little cornstarch to prevent clumps. You can also add white wine to keep the cheese mixture smooth. Click here for the full cheese fondue recipe.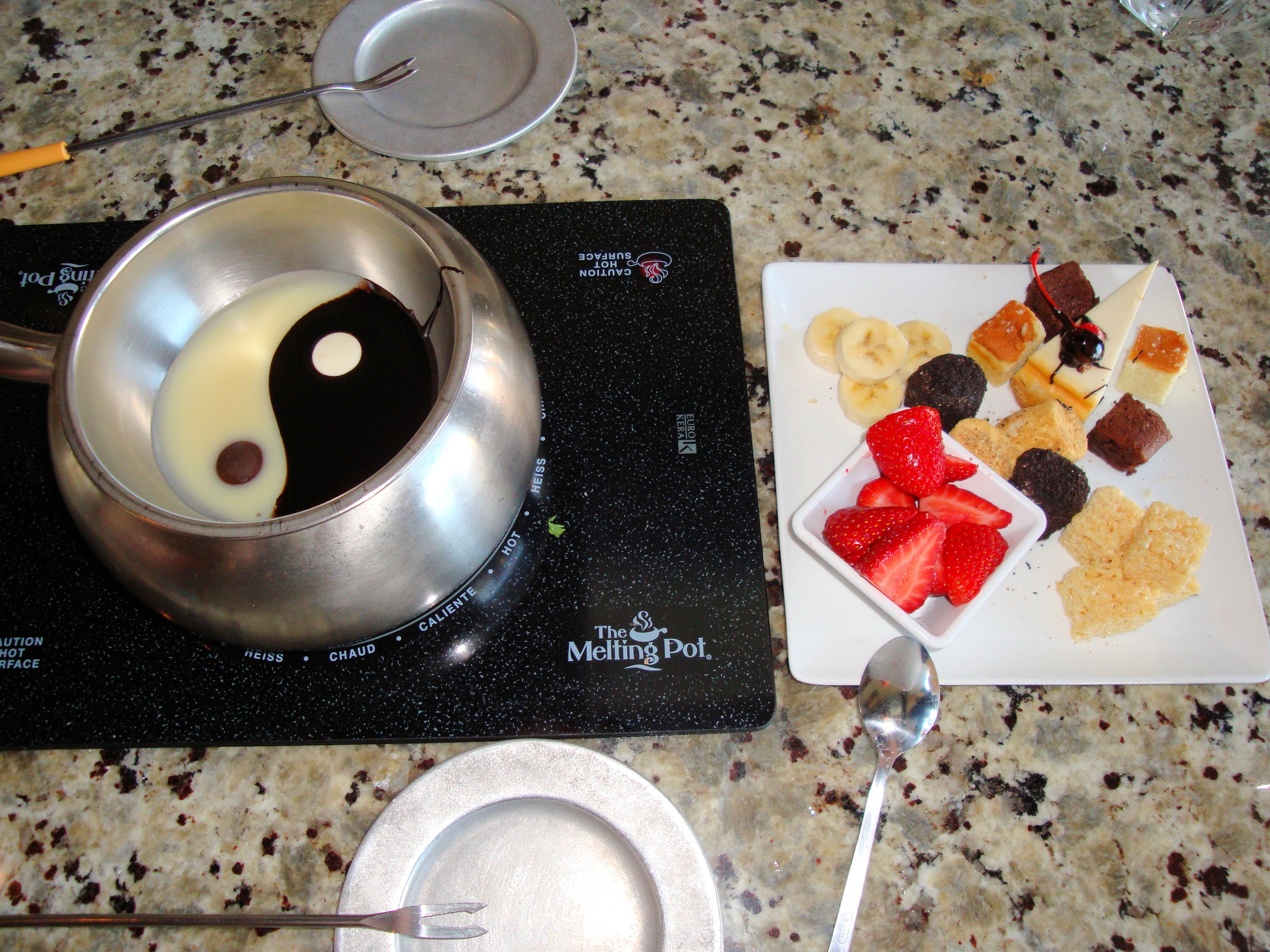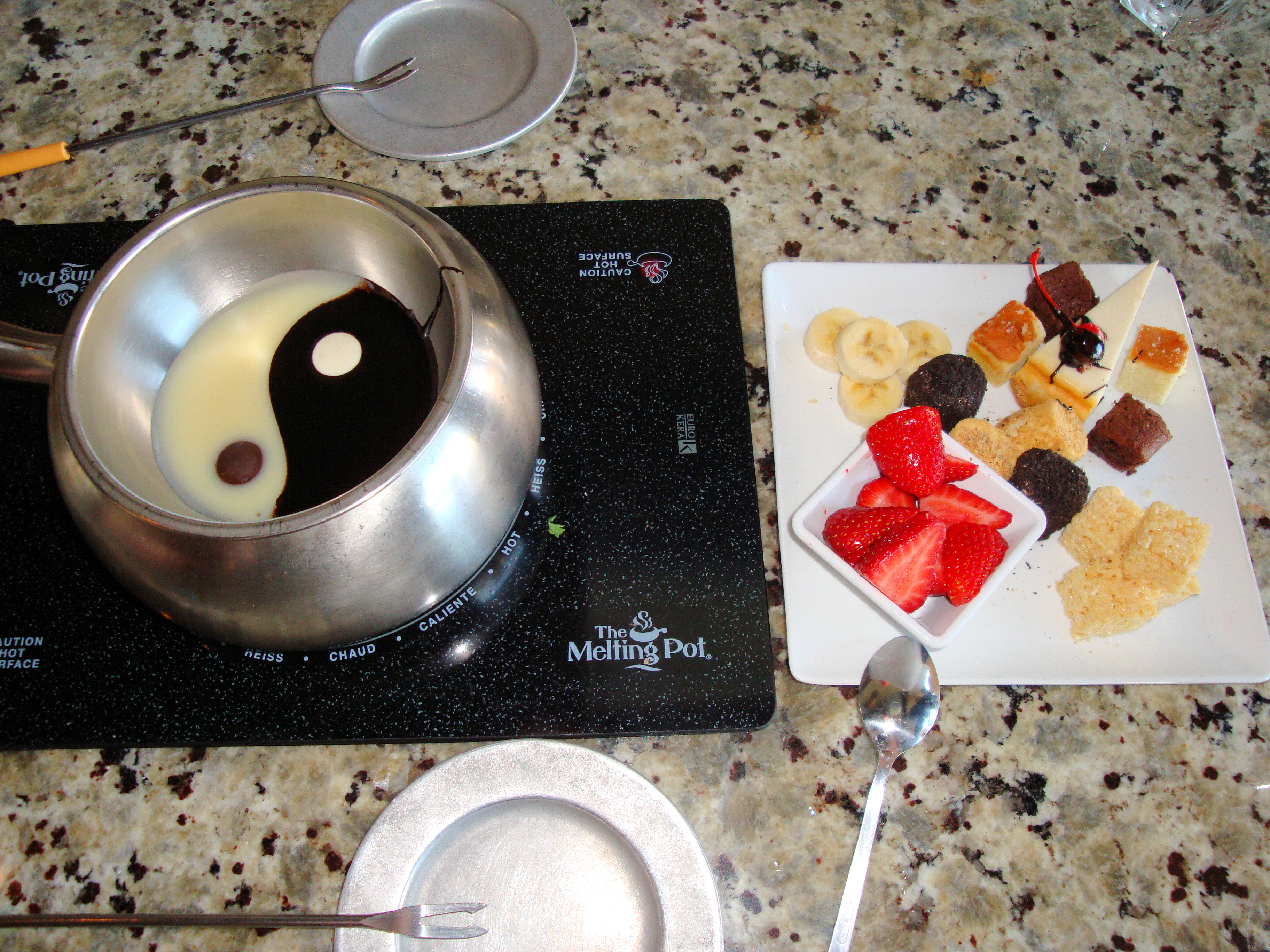 What are some of the best items to dip in cheese fondue? Try bread, apples, cherry tomatoes, bacon, potatoes, broccoli, and even pickles! Do you enjoy cheese fondue or do you like chocolate fondue the best?
If you enjoyed this article, please SHARE with your significant other to give them a hint for Valentine's Day! Click here to purchase the fondue set!
While you are cooking up a fondue-themed Valentine's dinner, listen to some romantic music from the 1970s and 1980s: