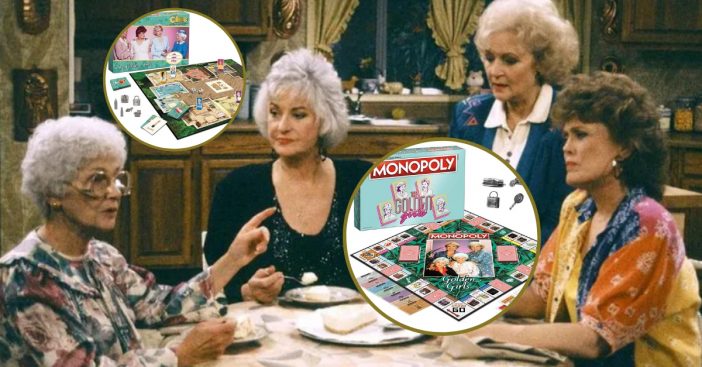 If you love the Golden Girls, you might love all of the fun products they still have to offer! We previously told you about the themed cookbook, cereal, and even dolls based on the cast members. Now you can buy Golden Girls-themed Monopology and Clue board games. Monopoly has been a staple in our game night so when we heard about this unique collaboration we honestly went a bit wild with anticipation. Golden Girls Clue and Monopoly changed our game night forever, we just love it!
Imagine this scenario: get all of your friends together and host a Golden Girls night! Have the show playing in the background, bake your best cheesecake, and play these board games. You could even dress up in pajamas and robes and try to become your favorite cast member (promise we didn't do this ourselves 'wink wink').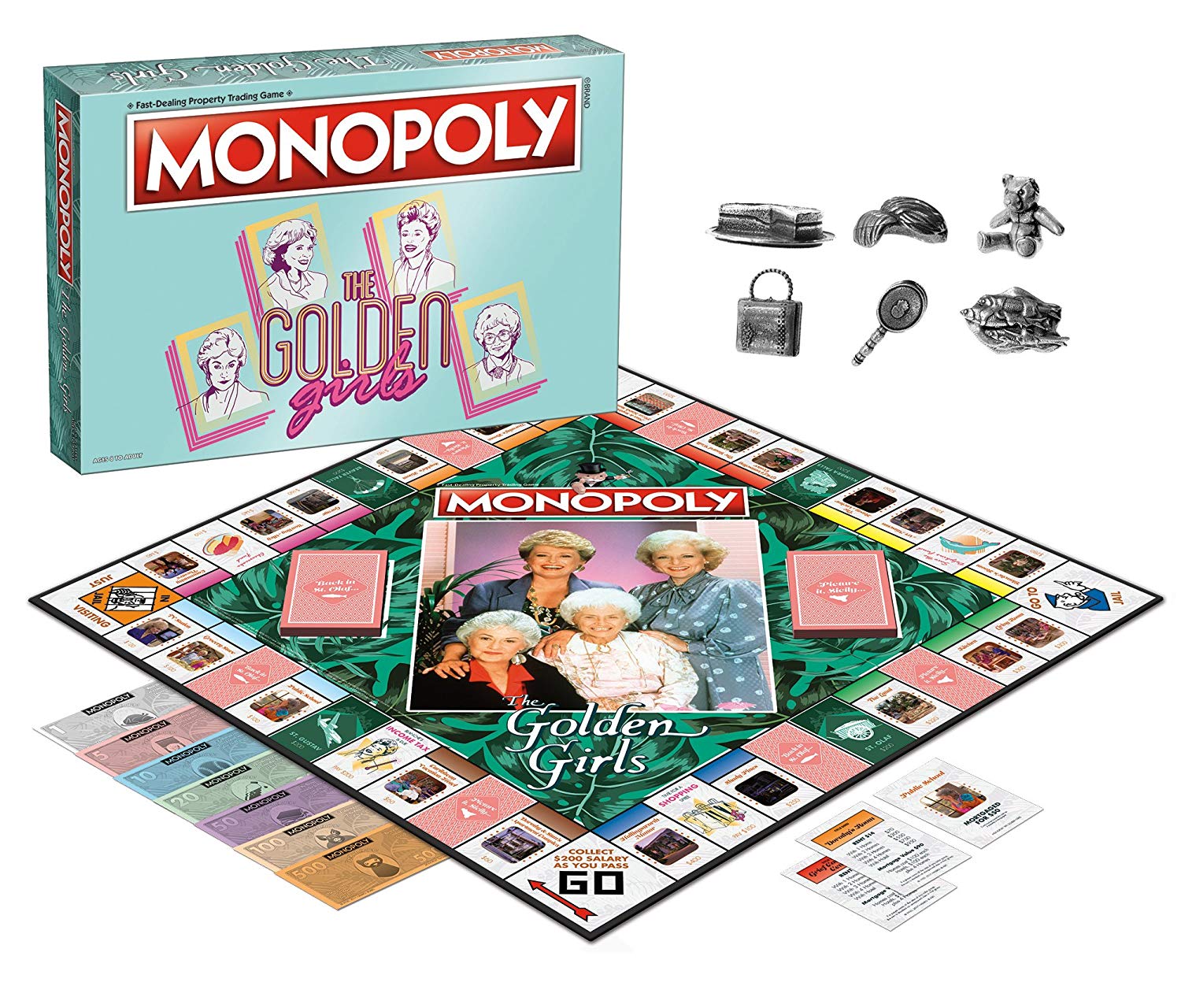 In the Monopoly game (View Golden Girls Monopoly on Amazon Here), the basic rules still apply. However, the property spaces and other parts of the game are different. Instead of Park Place, you can land on Hollingsworth Manor. You may also receive a $100 fine for a "Shopping Spree".  What are the six tokens to choose from? They include a cheesecake, Stan's toupee, Rose's teddy bear named Fernando, Sophie's purse, Blache's mirror, and candied herring. The cards are different as well. You get to pick from two piles called "Back in St. Olaff…" or "Picture it! Sicily…".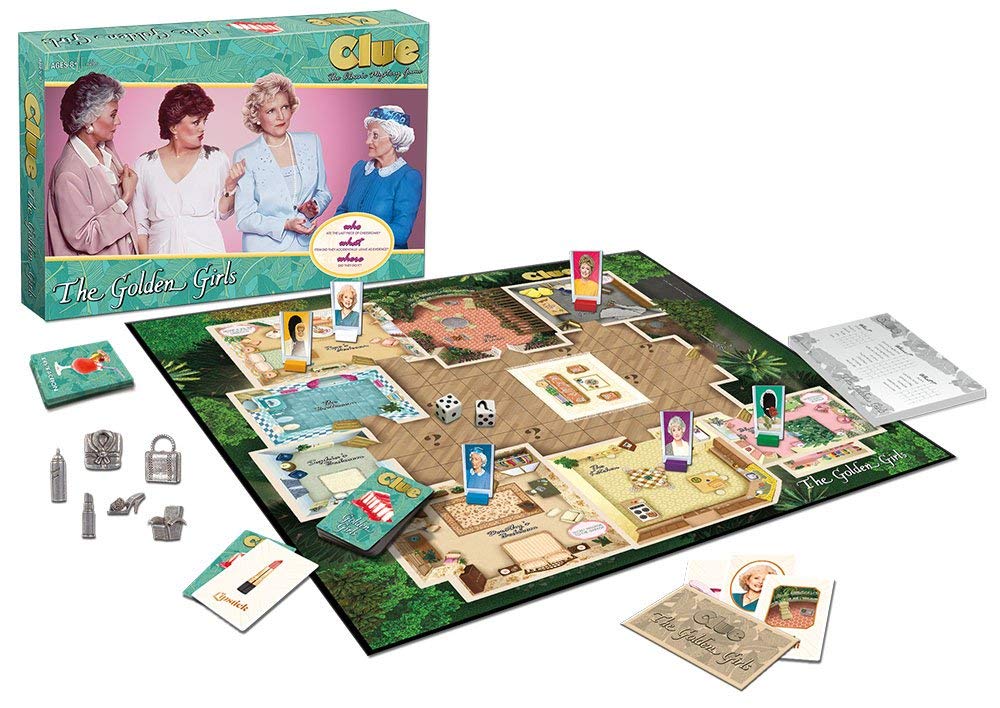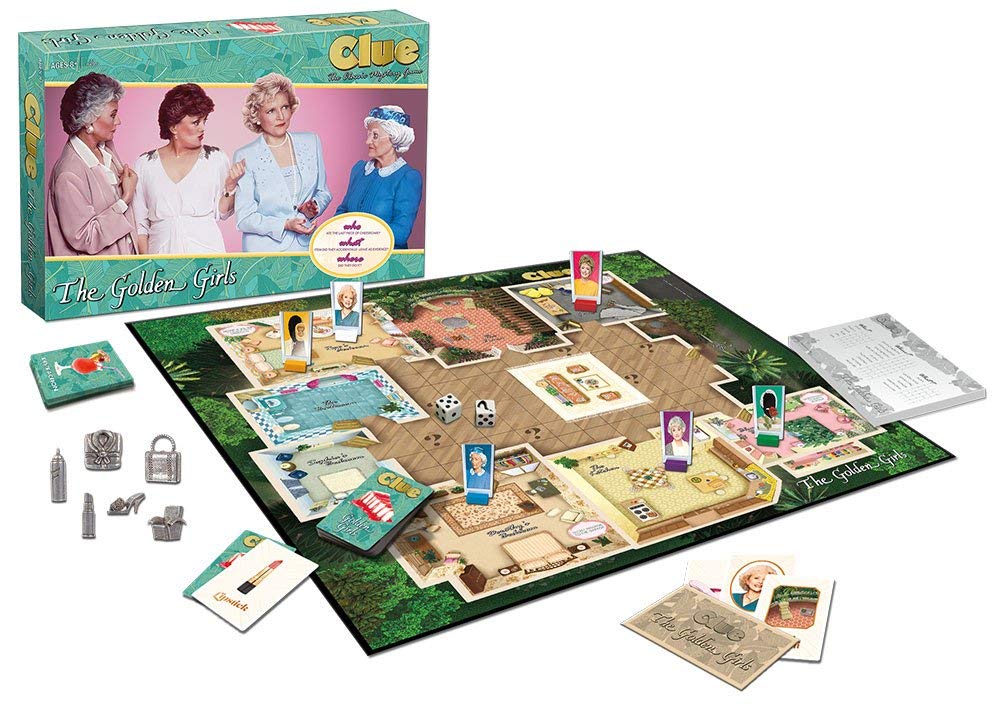 Golden Girls Themed Clue
In the Golden Girls version of Clue, there is no murder to solve. Instead, you have to figure out who ate the cheesecake, what item did they leave as evidence when they ate the cheesecake, and where did they eat it? How funny is that? The suspects include the four Golden Girls, Stan, and Miles. Click To View This On Amazon.

Here is a review of the Golden Girls Monopoly Board Game on Amazon: "I bought this as a gag gift for my husband on a Christmas. He got a lot of laughs out of it! But it turned into a full functional present when all the little kids were playing with the grown-ups. 'It was Stan on the terrace in the rattan chair.' Hahaha! Lots of laughs! And lots more fun than kids asking if Col. Mustard killed someone in the library with a candlestick."
Looking up the games on Amazon, there is also a Golden Girls-themed Trivial Pursuit game and a Checkers & Bingo set. The best part? All of these themed board games are made right here in the USA. We bought our Bingo and Monopoly set right on Amazon. View and/or buy any of the Golden Girls themed board games on Amazon right here! Enjoy (we know you will!)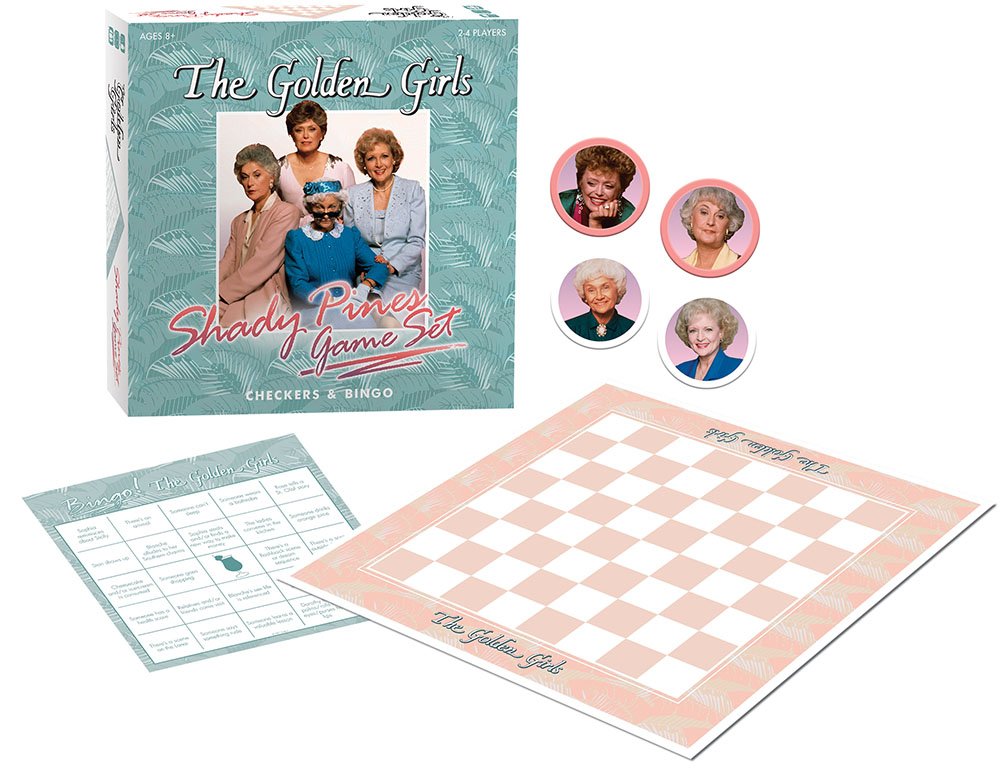 Do you still love The Golden Girls? Let us know if you purchase any of the Golden Girls themed games, we'd love to hear if you enjoyed!
If you miss the Golden Girls cast/show, watch a video of the top 10 moments from the show: 
Note To Readers: Here at DoYouRemember? we ensure our readers are delivered the best content and products. If you make a purchase through one of our links, we may earn an affiliate commission.