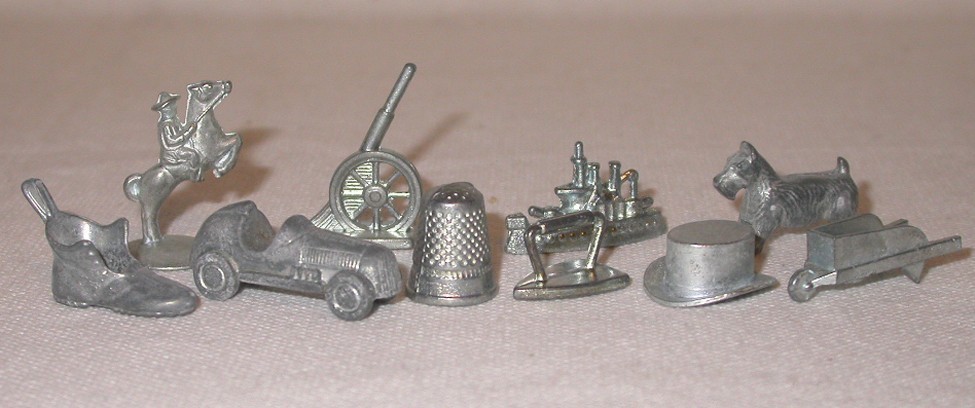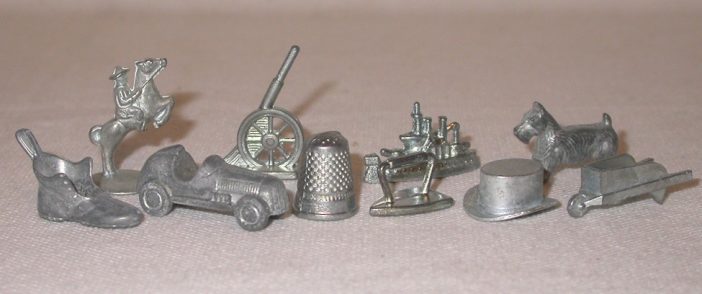 It's game over for Monopoly's iconic Thimble token.
Hasbro, Inc. launched the Monopoly Token Madness Campaign, where more than 4 million voted to pick the newest version of tokens for the next generation of the infamous boardgame. Out of 50 choices, including the current tokens and optional new ones, the Thimble didn't make the cut! The last piece to be retired was the iron (my favorite piece), which was replaced with a cat.
Hasbro will be announcing the results of the votes on March 19th.
What do you think the new token will be? Share your opinion in the comments section below…
READ MORE: GUESS WHAT?
Token History:
| Token | Usage | Retired | Replaced By |
| --- | --- | --- | --- |
| Battleship | 1937–Present | No | N/A |
| Cannon | 1937–2000 | Yes | None |
| Cat | 2013–Present | No | N/A |
| Dog | 1942–Present | No | N/A |
| Horse and rider | 1942–2000 | Yes | None |
| Iron | 1937–2013 | Yes | Cat |
| Lantern | 1937–1942 | Yes | Wheelbarrow |
| Purse | 1937–1942 | Yes | Dog |
| Racecar | 1937–Present | No | N/A |
| Rocking horse | 1937–1942 | Yes | Horse and rider |
| Sack of money | 1999, 2007 | Yes | None |
| Shoe | 1937–Present | No | N/A |
| Thimble | 1937–2017 | Yes | TBD |
| Top hat | 1937–Present | No | N/A |
| Wheelbarrow | 1937–Present | No | N/A |
Source: PBS