Jeanne Calment currently holds the title for the world's oldest person ever. She died in 1997 at the age of 122 years old. However, researchers are looking into Calment's life and have found out that she might be a complete fraud and not the person we all thought she was! Nikolai Zak, a mathematician and a member of the Society of Naturalists of Moscow University, was the first to theorize a fraudulent claim against Calment.
In the study, Zak claimed that he believed that Calment took the identity of her mother. He came to this conclusion by studying biographies, photos, and archives from her hometown in France.
According to official documents, Calment's daughter, Yvonne, died of pleurisy in 1934. Zak's argument is that the mother, the real Jeanne Calment, actually died, and Yvonne borrowed the identity of her mother in order to avoid paying the inheritance tax.
With this theory being supported by many other researchers, she is believed to be 99 years old when she died in 1997. Not 122.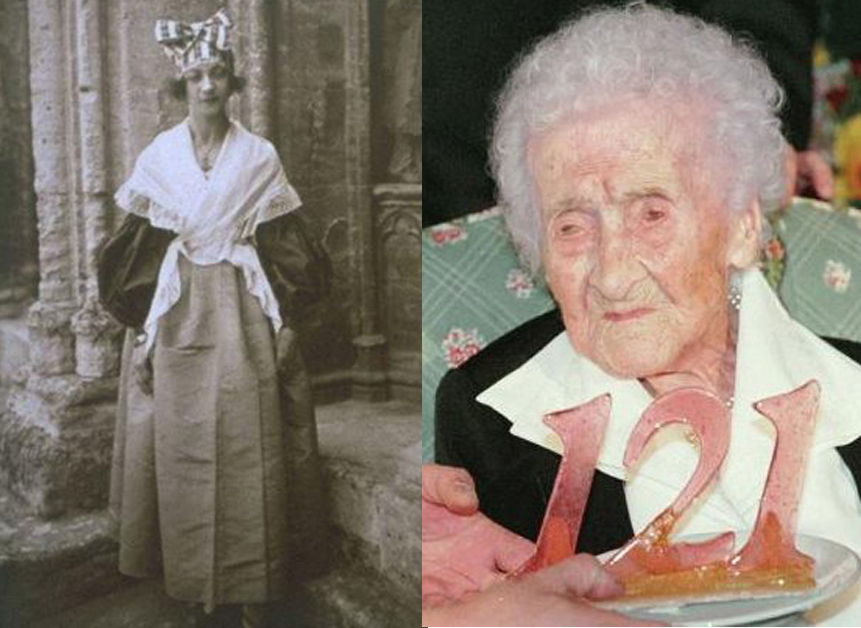 While Gerontologist Valeri Novoselov supports the research and theories, there are definitely some researchers who find the claims questionable and others who are making pretty interesting requests to get to the bottom of it.
Jean-Marie Robine, a French demographer and gerontologist, claims he never doubted the authenticity of any of Calment's documents. Nicolas Brouard, the director of research at the French Institute of Demographic Studies, has called upon the bodies of Yvonne and Jeanne Calment to be exhumed to determine how old they were at the time of death.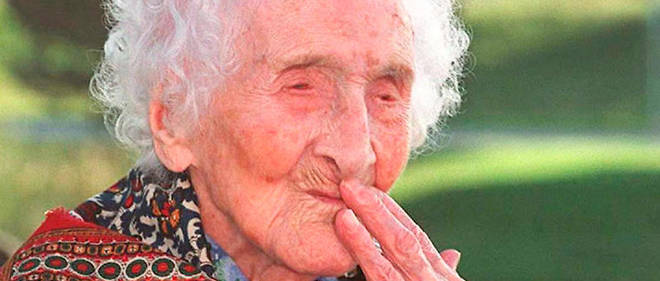 Should Calment be proven fraudulent, her world record as 'Oldest Person Ever' will be passed onto Sarah Knauss who died in 1999 at age 119. Nothing has been confirmed as to what lengths researchers will go to in order to confirm or deny the fraudulent claims.
Calment had lived on her own until the age of 109 when she moved into a nursing home in France. She enjoyed smoking cigarettes and drinking Port wine, even in her later years, and still managed to have a clean bill of health. Medical examinations from ages 111 to 116 determined heart failure, but was able to be treated with digoxin and continued on with her life until age 122. Her health had been deteriorating and she was almost entirely deaf and blind.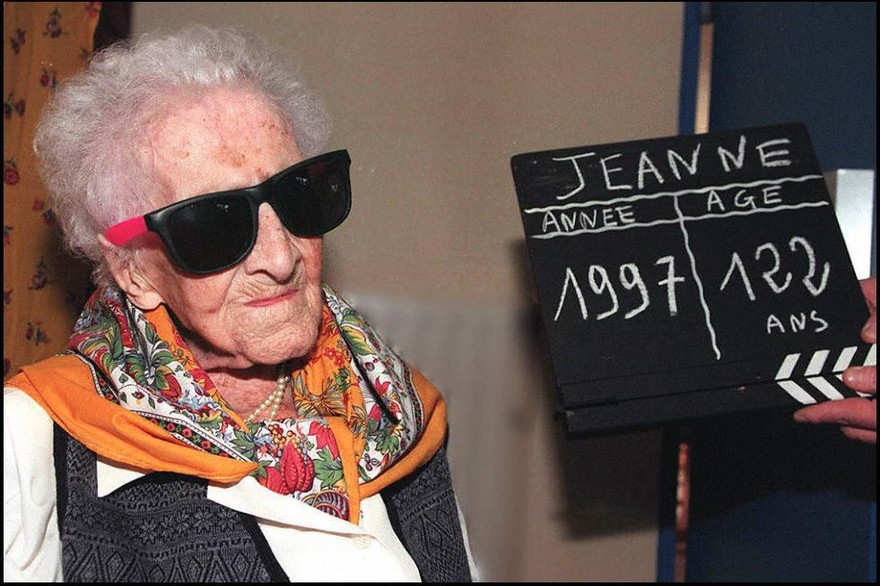 Be sure to SHARE this article to spread the news about Jeanne Calment's potentially fraudulent claims!
Check out the video below of a detailed timeline of her life: