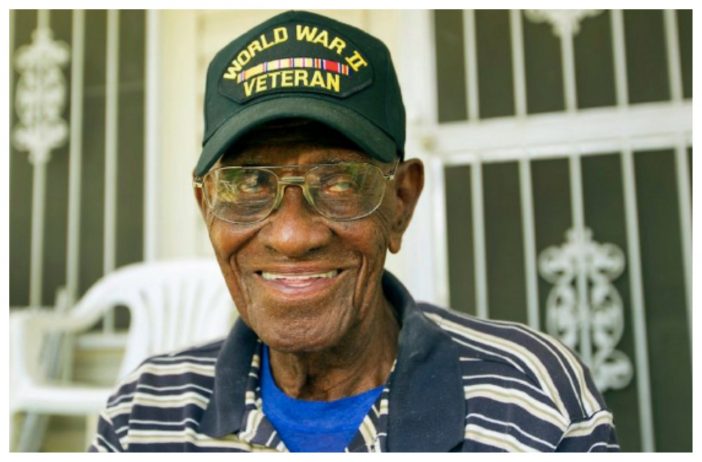 Richard Overton is America's oldest living man and the world's oldest living World War II veteran. He is 112 years old and still living his best life! Overton was born around Austin, TX in 1906. He served as marksman in a segregated unit in World War II while stationed in Pearl Harbor and Okinawa. He also served in the South Pacific 1940 through 1945.
He currently lives in East Austin and has lived there since the 1940s. The only other oldest living man is Masazou Nonaka of Japan. According to Overton, his 'secret' to longevity is definitely not recommended for most and most doctors would probably gasp in amazement and confusion.
Happy 112th birthday to America's oldest living man and WWII veteran, Richard Overton. Born in Bastrop County in 1906, Overton served in the South Pacific. He resides in his home in East Austin, where he enjoys cigars and drinking whiskey on his front porch. Photo c/o @statesman. pic.twitter.com/gldtLZQczW

— Texas Historical Commission (@TxHistComm) May 11, 2018
According to Overton, he smokes about a dozen cigars a day, drinks whiskey and coke, and starts his day with multiple cups of coffee. He pretty much just said his secret is, "Just keep living, don't die." Probably easier said than done, but this guy is proof that you can just keep on really living your life as long as you want if you put the effort in!
Austin, Texas resident Richard Overton is America's oldest living World War II veteran at 112 years of age.

Overton was born in Bastrop County, Texas and was inducted into the U.S. military on September 3, 1940 at Fort Sam Houston, Texas. pic.twitter.com/AG9zCS1nJC

— Heavy Fire Red Shadow (@HeavyFireRS) August 10, 2018
In 2017, Overton's family started a fundraising effort in order to help America's oldest man receive in-home care in his old age. They raised more than $400,000 so far through a GoFundMe to cover the costs. In addition to this personal GoFundMe, Home Depot, Meals on Wheels, and Austin Energy teamed up to help renovate his home. They fixed the heat and air conditioning, fixed the wiring and plumbing, and more.
Richard Overton, the oldest living veteran paid his respects to Navy SEAL Chris Kyle at the Texas State Cemetery. pic.twitter.com/7QnymeDLxe

— KiwiReport (@kiwireportfeed) August 8, 2018
In addition to all of these wonderful things that are no doubt helping Overton continue to live his life, there was a documentary made about him called Mr. Overton. It's a 13 minute short film about Overton's life, and was also used on National Geographic's short film showcase. He also received the honor of meeting former President Barack Obama and former Vice President Joe Biden at the White House. Furthermore, his family members have even made merchandise containing his hilarious quotes!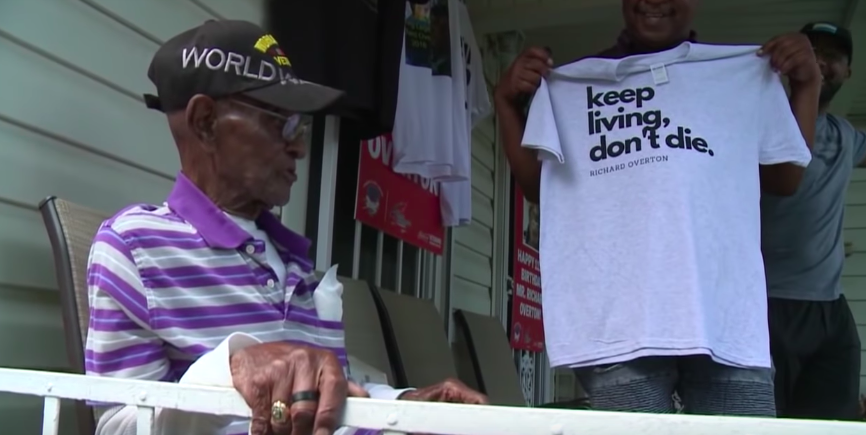 Thankfully, Overton reports that he is living his life just fine and is perfectly healthy. He does not suffer from any aches or pains as most elderly people do, and just continues to go about his life normally. We couldn't be happier!
Be sure to SHARE this article if you loved learning about America's oldest living man!