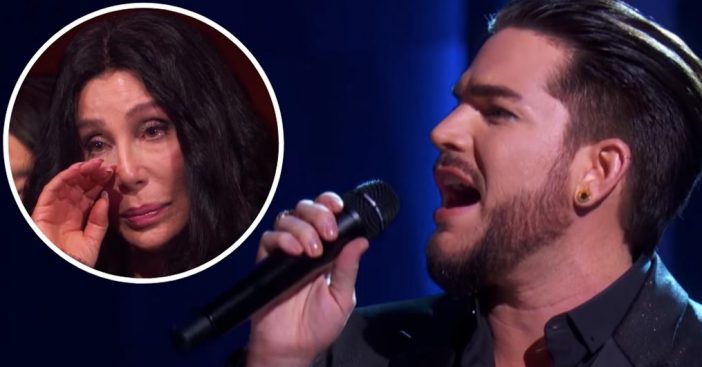 Adam Lambert recently took to the stage to perform Cher's greatest hit "Believe" for the 41st annual Kennedy Center Honors. Lambert had the entire audience in the palm of his hand, completely captivated by the performance, including Cher herself, who was in tears.
Lambert's stunning rendition of the Cher hit was very raw, emotional, and was pretty much the opposite of the 1998 dance track that had become so popularized over the years. With the enhanced vocals on Lambert's part and slowed-down tempo, the song was turned into a ballad that no one expected. But we love it!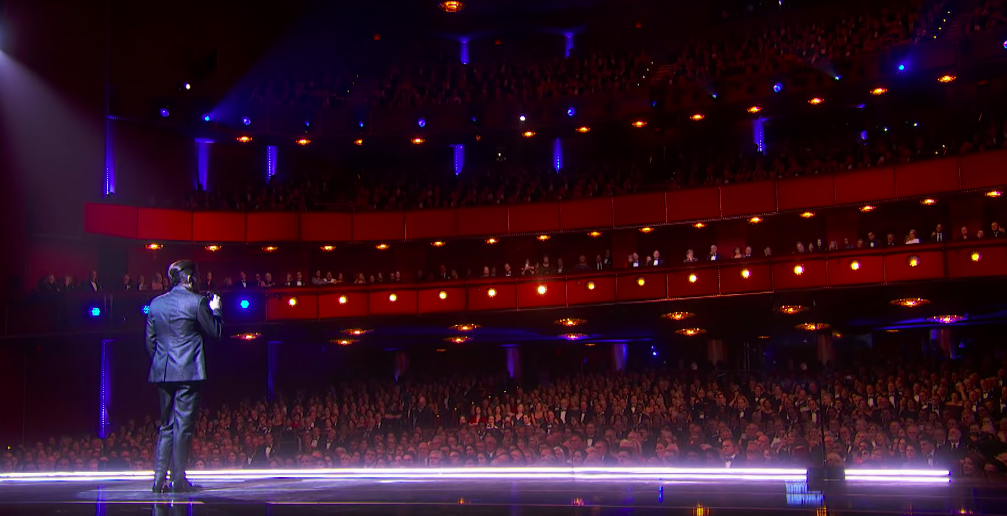 The 41st annual event actually took place several weeks ago but just aired on Wednesday, and the entire audience was completely blown away by the former American Idol star. With his beautiful vibrato, intelligent use of dynamics, and signature high tenor notes, it really put a cherry on top of the cake that night.
But it was Cher's reaction that counted the most.
Cher was pictured on camera wiping away her tears that she just couldn't control as the singer belted out her iconic hit song. Even the woman behind her had bloodshot eyes! No one could hold back their emotions that night.
The 72-year-old couldn't help but drop her jaw as the singer projected some incredibly high notes to put his own spin on the song. She was absolutely in awe.
Cher took to Twitter after the program was broadcast, sharing her thoughts on the performance to social media.
She said she "tried to write feelings about Adam Lambert singing Believe in words, but can't seem to," adding that she was so moved and overwhelmed by the rendition that she could only feel with her heart. Of course, Lambert immediately responded with, "It was a total honor Cher!!!! You're a goddess!"
Cher was the first audience member to rise to her feet from her balcony and give Lambert the standing ovation he was so deserving of. The smile on her face really says it all; she absolutely loved the performance! Fans are now hoping for a collaboration of the two sometime soon.
I live for the day you and @adamlambert do a collab together. Please please let this happen.

— Darren Higgs (@daziwazi) December 27, 2018
Since 2011, Lambert has been collaborating and touring with the UK-based rock band Queen as the lead vocalist. The last of his solo work was in 2015 and he recently came off of a worldwide tour with Queen from 2017 to 2018. He is now gearing up for yet another tour with the band!
As for Cher, she is celebrating The Cher Show on Broadway now and the release of her album Dancing Queen inspired by ABBA and Mamma Mia!.
Be sure to SHARE this article if you love Cher!
Check out the full performance of Adam Lambert's rendition of "Believe" below: