6. Nightmare on Elm Street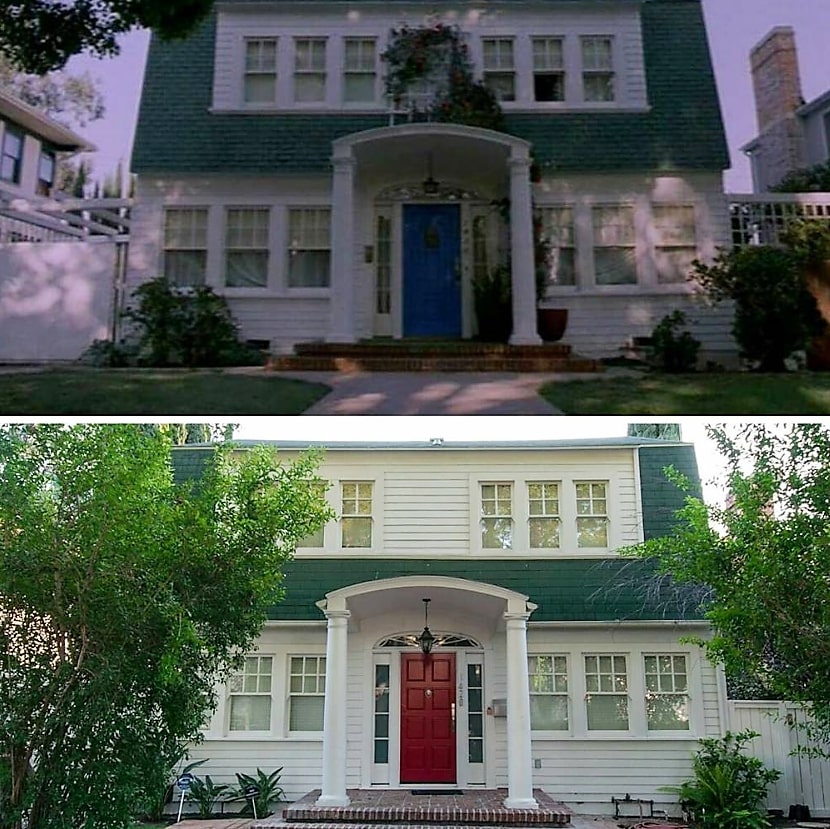 The house from this scary movie definitely looks less ominous and the owners changed the color of the door. Were you terrified when you saw this movie?
7. Forrest Gump
Love's Seafood Restaurant in Georgia looks a bit different from the movie. The bridge they are walking near also looks updated. What is your favorite scene in Forrest Gump?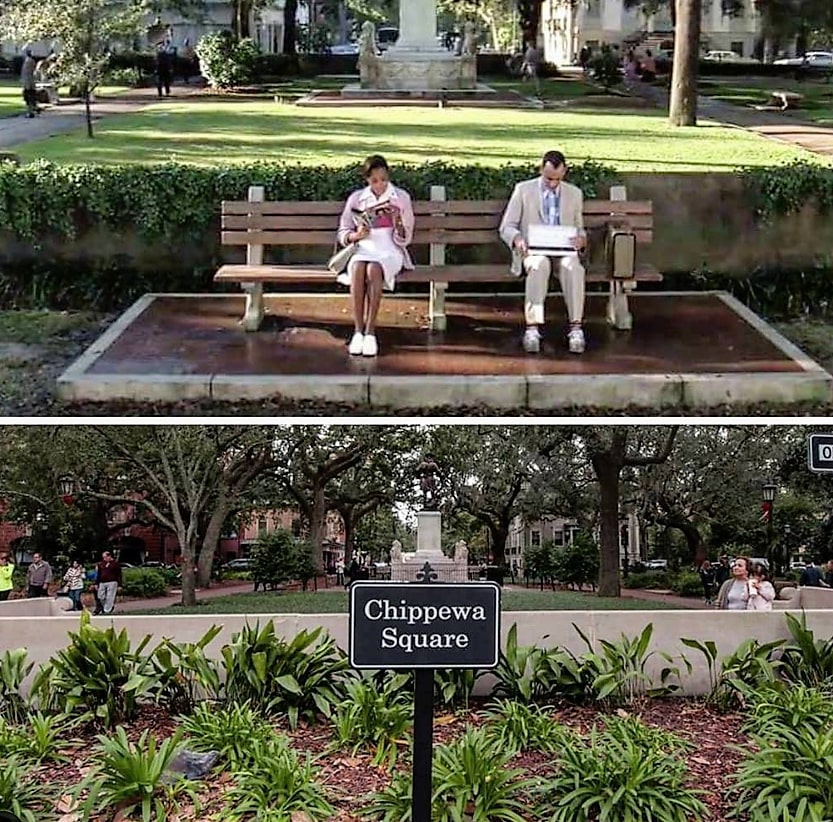 Also, do you remember the scene where Forrest sits on a bench? He says "life is like a box of chocolates" and everyone remembers that line to this day. The bench was just a prop and is not actually still there!
8. Married… With Children
Do you remember the house from this classic television show? It looks virtually the same, except it appears they got a new garage door and added a bench and a flag to the front. Find out why an entire season of the show was changed.
9. Edward Scissorhands
The Southgate shopping center looks virtually the same all these years later, but a Toyko Steak House has moved into the plaza. So cool to see the old cars from the movie to the newer models!
Which photos are your favorites? Have you ever visited a site of a movie or television show to see if it has changed at all? If you enjoyed this article, please SHARE with your friends and family who love movie and TV sets!