A man named Steve Peterson is a movie and television fan who started becoming fascinated with finding movie locations in real life. He has traveled all over the country to find iconic movie sets and posts the photos to his Instagram account called @hollywood_irl.
He has found that some homes and locations look exactly as they did on screen, while others look a bit different these days. Some aren't even there anymore because the classic part of the scene made use of props or paint. Check out the photos and compare movie sets to real-life locations from your favorite movies or television shows!
1. Home Alone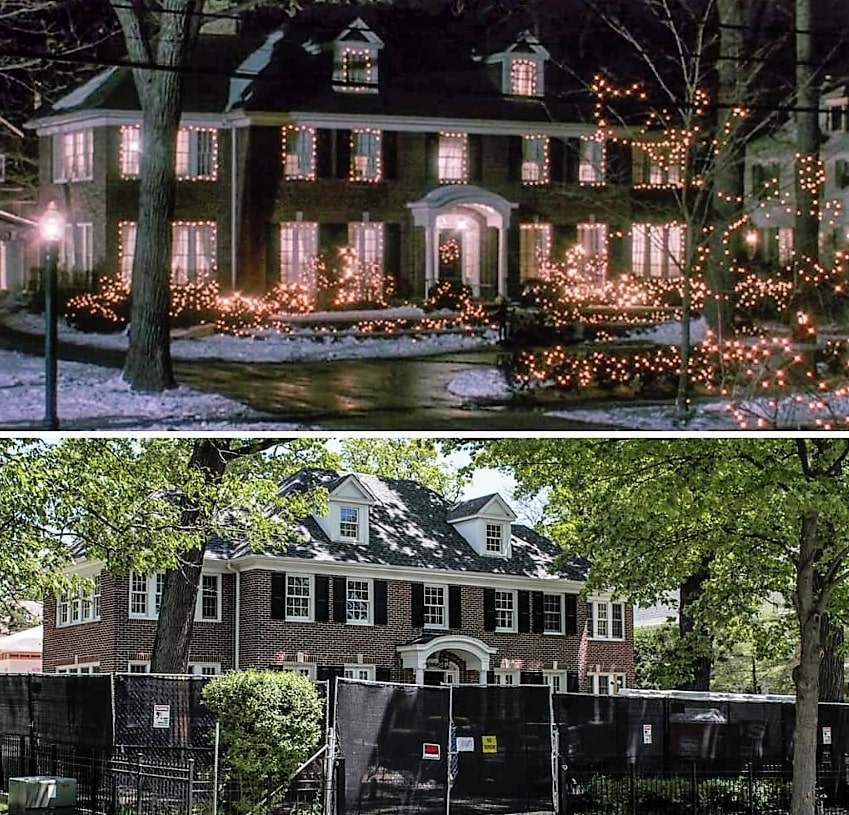 About a year ago, Steve traveled to Winnetka, Illinois to see the large and extravagant house from Home Alone. How much do you think the house costs? The new owners must have been doing construction or didn't like the attention the home receives, because there was a large fence with a lot of no trespassing signs. It sure looks different without the Christmas lights.
2. Halloween
Do you remember the scene where Laurie (played by Jamie Lee Curtis) walks to her babysitting gig? One of the houses she walks past looks a lot different 40 years later with a fresh coat of paint. It resides in sunny South Pasadena, California and doesn't look creepy at all anymore.
3. Ferris Bueller's Day Off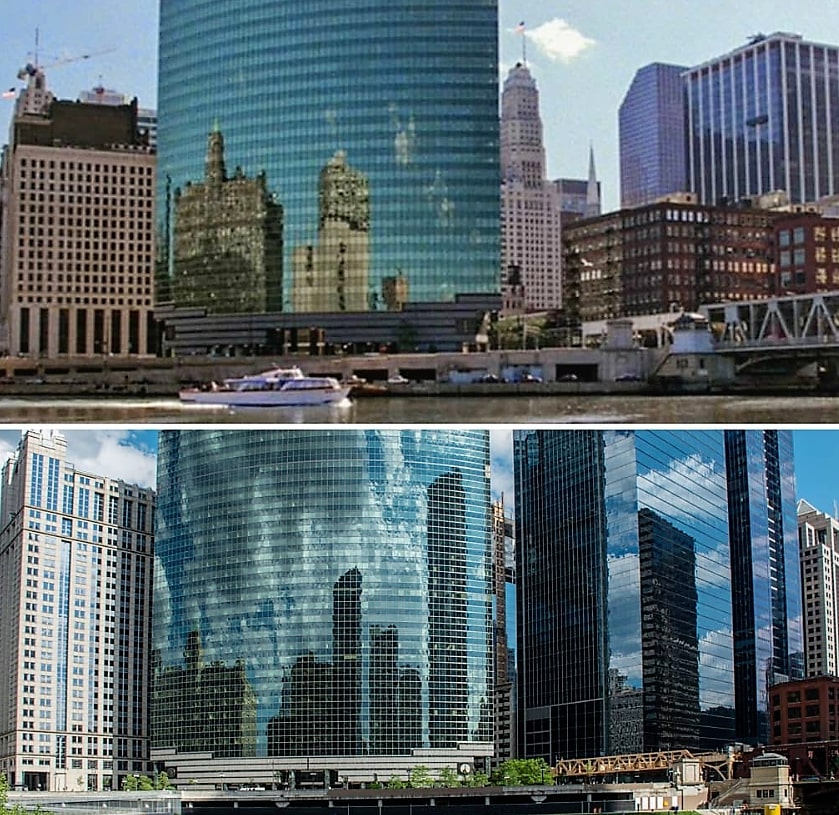 In the movie, they showed Ferris Bueller's dad's office. Here is the real photo of the office building in Chicago. Looks similar but a new building has been added next to it!
4. Silver Bullet
In the 1985 movie based on a Stephen King novel, a werewolf terrorizes a small town. They filmed the school scenes in Wilmington, North Carolina and it pretty much looks exactly the same.
5. Sixteen Candles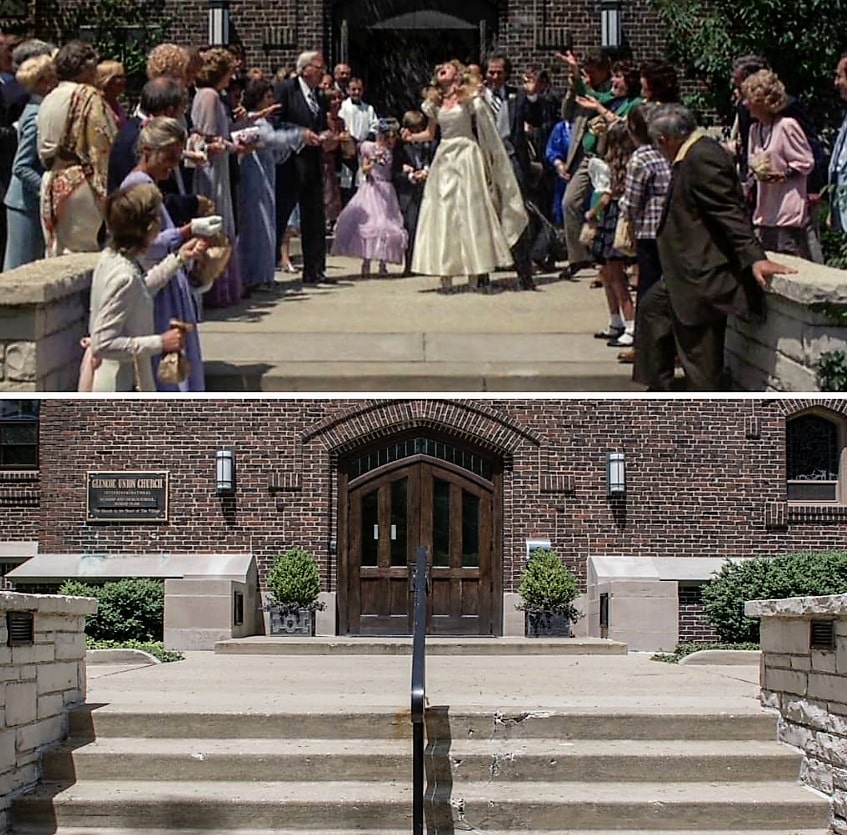 Check out the church where they filmed the wedding scene in Sixteen Candles. It almost looks the same, many years later, but it seems they added a handrail. This church is also located in Illinois.
Read on to the next page for even more comparison photos!