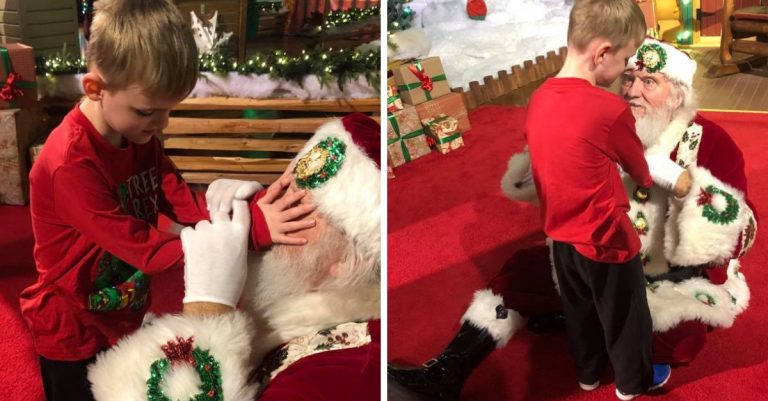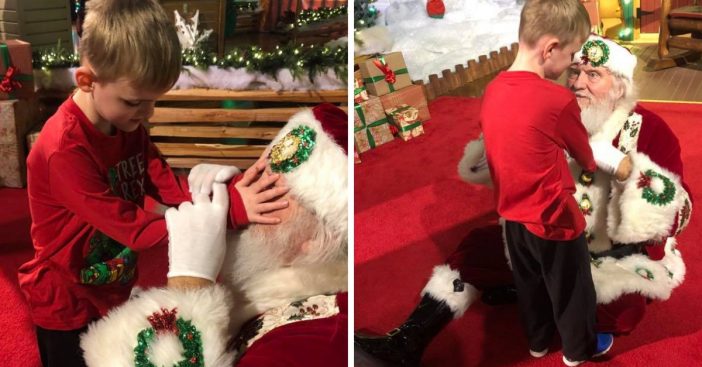 A little boy's wish came true this Christmas season as he was able to meet Santa Claus in the flesh. A mother's 6-year-old son, named Matthew, is blind and autistic. The family decided to bring Matthew to meet Santa on December 5th after the young boy had expressed a deep interest in him.
Matthew's mother, Misty, documented the entire encounter on Facebook and shared the story that soon went viral on the Internet. "I whispered to Santa "he is blind and autistic and is very interested in Santa". He said "say no more" and immediately got down on the floor to greet my little man," the post read.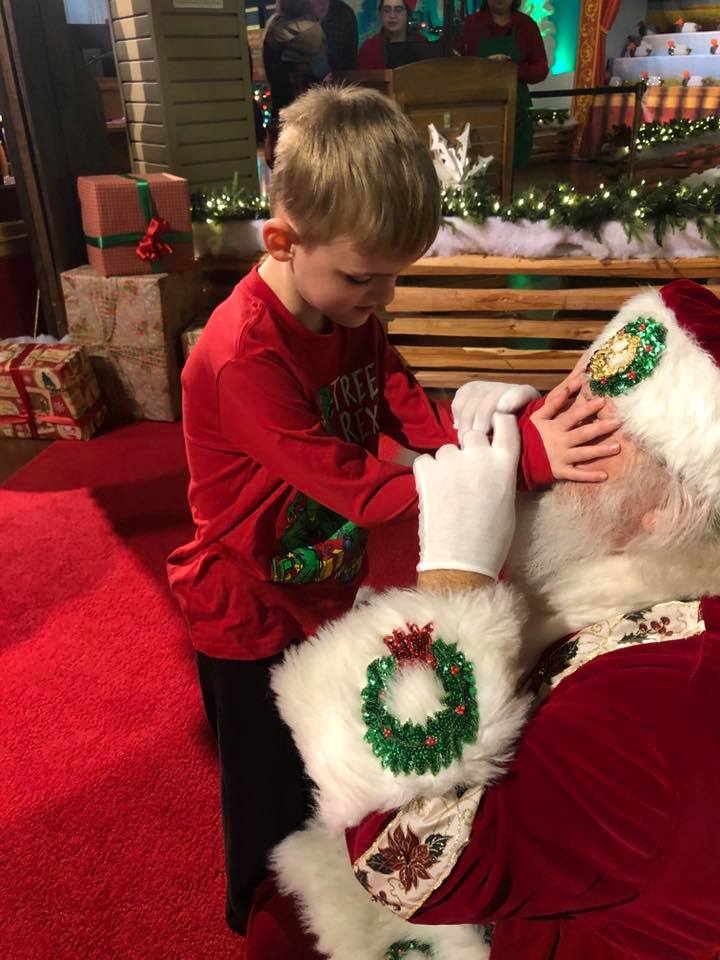 "He talked to Matthew for a long time. Let him feel all over him. Told him to pull his beard, feel his hat and talked about his red suit. He asked Matthew if he wanted to feel anything and Matthew said "your eyes that twinkle" (from the poem 'twas the night before Christmas) so Santa let him touch all over his eyes for as long as Matthew wanted," Misty continued in her post.
"Then Santa said have you ever felt a real reindeer. Santa then carried him over to the display area. And had Matthew pet the taxidermy reindeer they had set up. It was great. My heart was full seeing Matthew so interested."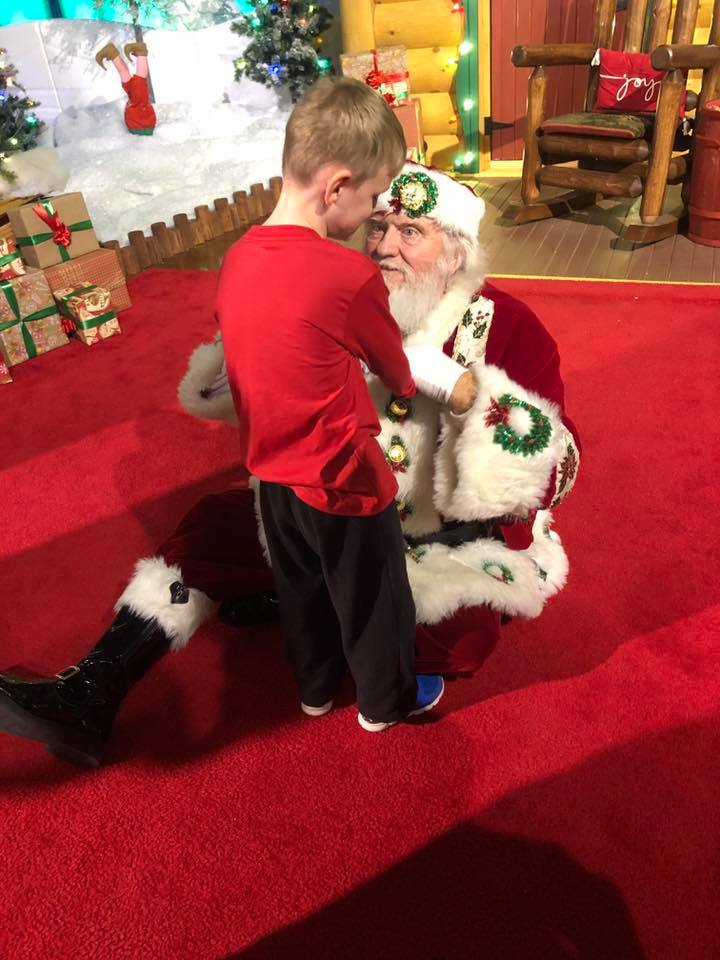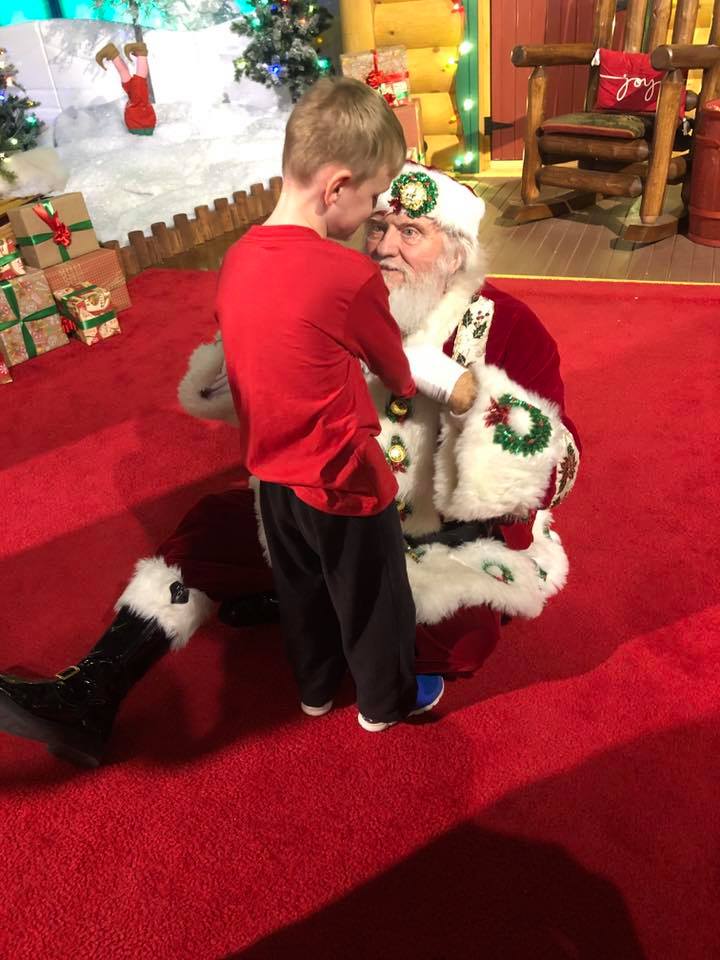 While the Santa in Misty's Facebook post was not immediately identified, Fox 4 was able to discover that the mystery Santa is a man who goes by James Langley. It turns out that this Santa actually has an adult child with special needs himself and completely knew how to handle the situation and be the best Santa ever for little Matthew!
According to Misty, her son had only asked Santa for water during the encounter (not for typical children's gifts), but she says that is very common for her son to do. She was extremely happy with the meeting. "He's not like all the other kids that want a bunch of toys," she says in an interview, "He's just not into that. He'd rather have that experience and actually find out what Santa is."