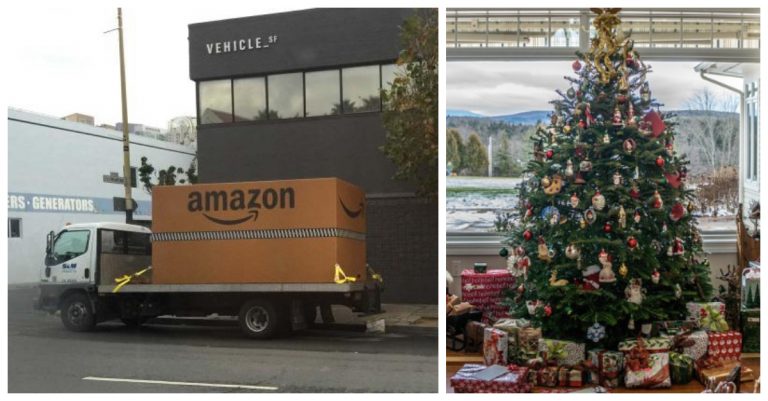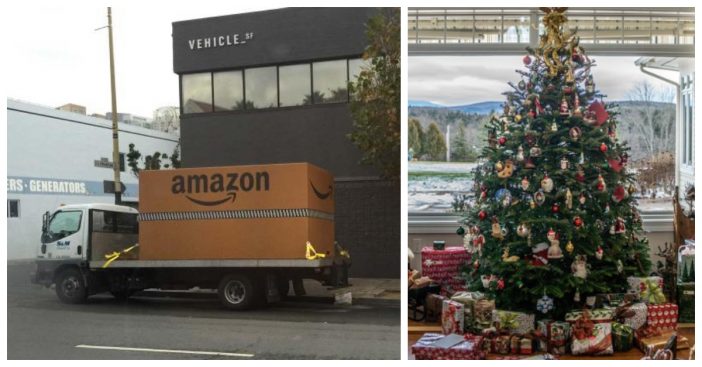 Ever wanted to ask Alexa to order you a Christmas tree so you didn't have to do the work yourself? Come this Christmas season, you can. Amazon has officially announced that they will be selling real, seven-foot Christmas trees once November hits. Additionally, they will be eligible for free two-day shipping for Prime members.
Amazon will specifically be shipping out seven-foot Frasier firs, Douglas firs, and Norfolk Island pines from a farm in North Carolina for $115. Furthermore, they'll be selling real wreaths and red Aglaonema plants as well. Merry Christmas to all of us, right?
According to the online retail giant, the Christmas trees will be shipped in a giant box. The shipment won't include anything like water to keep the tree hydrated and fresh, but all trees will be shipped out within 10 days of being cut down. This ensures that all trees will show up at each house as fresh as they were before.
This isn't the first time Amazon has offered Christmas trees. In the past, they've also offered shorter trees at about 3 feet tall. This will be the first time Amazon will be selling full-grown trees.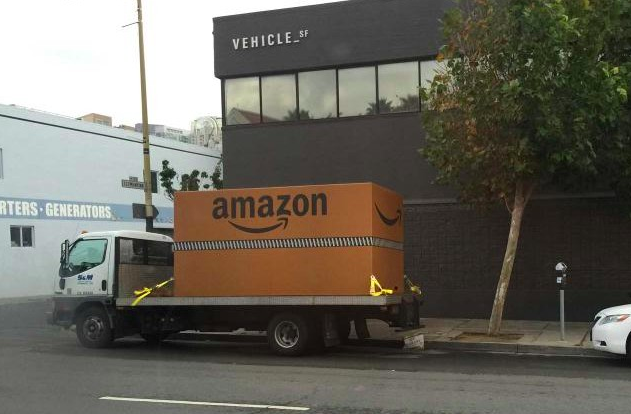 While this new venture certainly isn't for everyone, the company encourages those who can't get out to a Christmas tree farm this year to consider ordering with them.
Despite this exciting announcement, there are definitely families out there who make it a tradition of picking out the Christmas tree at farms, and there's nothing wrong with that!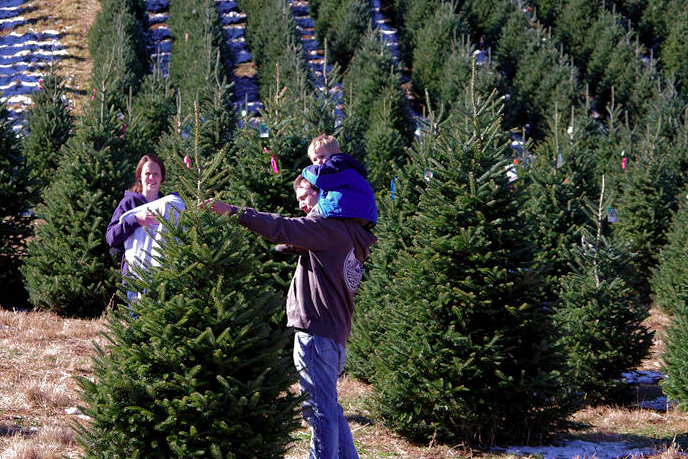 Amazon has revolutionized the way we buy things online, making it possible to receive food, toiletries, and unconventional shipping items like Christmas trees right at our home. It's become a successful e-commerce website due to the fact that it sells even the most basic grocery item you could think of, and you don't even have to leave your house.
The executive director of the National Christmas Tree Association, Tim O'Connor, has commented on the advancement of selling trees on Amazon, but he was a bit skeptical of how successful it may be. He states that going to a farm and getting a Christmas tree in person is part of the natural tradition many families have. He estimates only 1-2% of the 27 million real Christmas trees purchased last year were bought online, mostly from grower's own sites.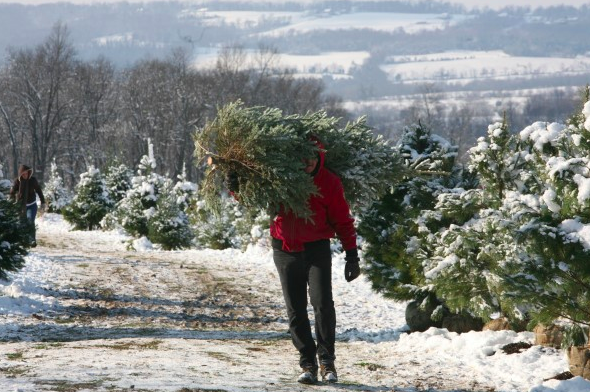 Will you be buying your Christmas tree on Amazon this year? Please SHARE this article to spread this news!