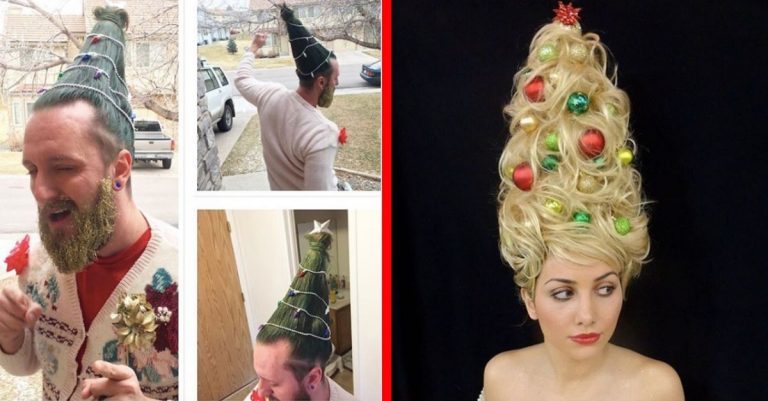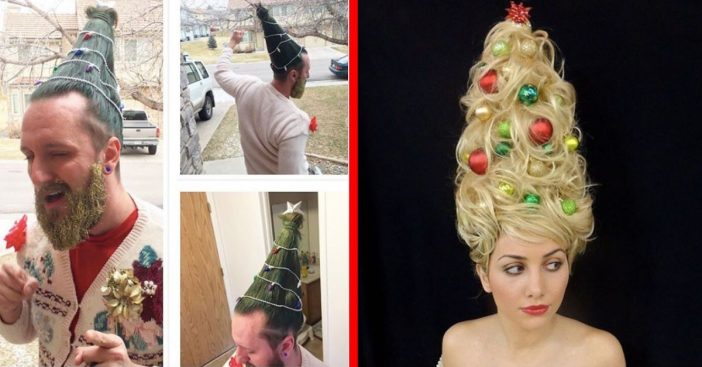 Christmas tree hair is a trend that started becoming popular last year. Now, it's back this holiday season and we have to admit, it's pretty stylish and cute! The Daily Mail describes the hairstyle as when "people style their hair into an upside-down cone shape, mimicking a Christmas tree before decorating their strands with ornaments."
Moreover, the Daily Mail article states, "A video by What's Trending said the style was achieved by placing an empty water bottle or cone on top of your head as a guide." They continue, "The hair was then smoothed up over the top of the bottle or cone and held in place with a hair elastic and hair spray."
Christmas Tree Hair is back and better than ever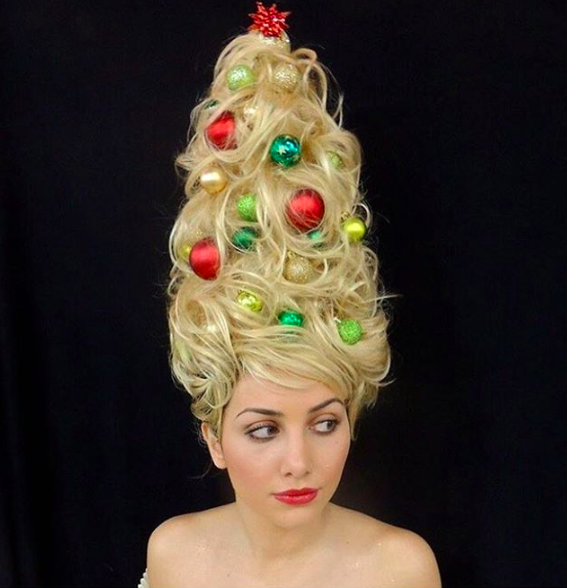 Whoever is actually trying out the Christmas tree hair must be hair stylists because there's no way I could get my hair to stand up like that! However, some of the looks are super cute and Christmassy. Here's another favorite below!
RELATED: Family Is Told To Take Down Christmas Display Because It's "Too Soon" To Decorate
Even the guys are testing out the hairstyle!
There is an entire hashtag of Christmas tree hair available on most social media platforms. In the hashtag, you can see all the different and crazy hair creations! In response to the above picture, one person says, "Omg that's awesome. He's like a Christmas gnome on steroids!" People really love a good Christmas trend!
Want to try your hand at this Christmas hairstyle? There is no wrong way to do it! Check out the video below to learn step-by-step how to make your own DIY Christmas hairstyle.