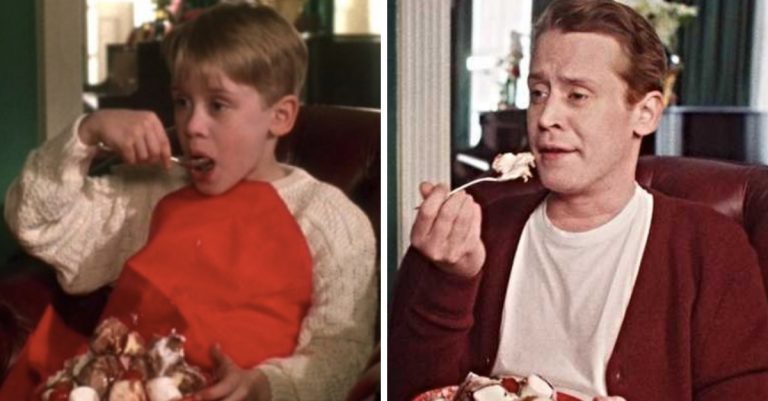 Macaulay Culkin was the star of the Home Alone series throughout the 1990s. He played the role of Kevin McCallister, for which he was nominated a Golden Globe Award for Best Actor. In honor of the Christmas season quickly approaching, Google actually teamed up with Culkin to produce a commercial that recreates iconic scenes from the movie. Hint: He's not a little kid anymore!
The commercial, while highlighting key points of the Home Alone film, was to advertise Google Assistant, which is pretty much like Alexa, but for Google. But the best part? Easily the behind-the-scenes footage of making the commercial itself, which we'll include at the end. Get ready to relive some 90s nostalgia as we include photos from the original movie and new commercial, side by side.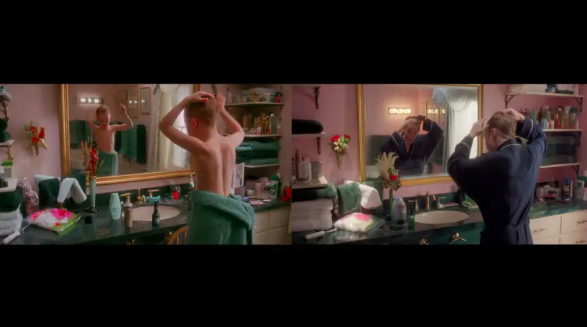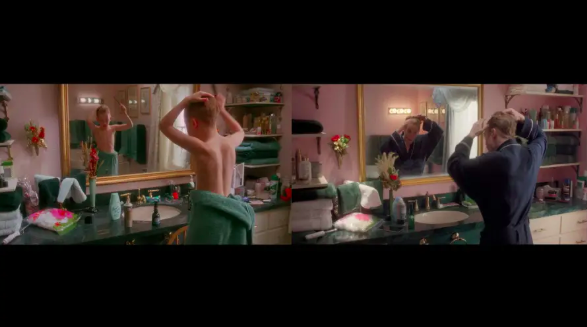 The iconic bathroom scene was recreated in the commercial. Kevin actually needs to shave this time since he's 38 years old now. Can you believe it?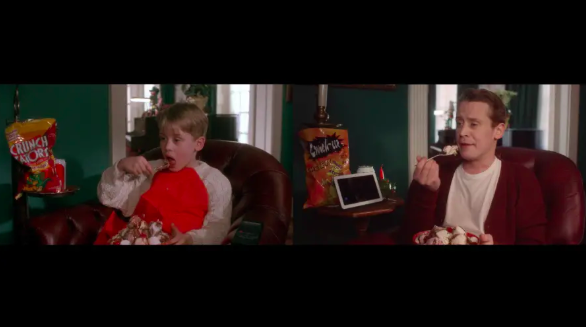 Nothing says Home Alone like breaking out all the junk food you can find and eating like a pig in peace. And Culkin definitely recreated that scene straight out of the film. Can you identify the differences in the background?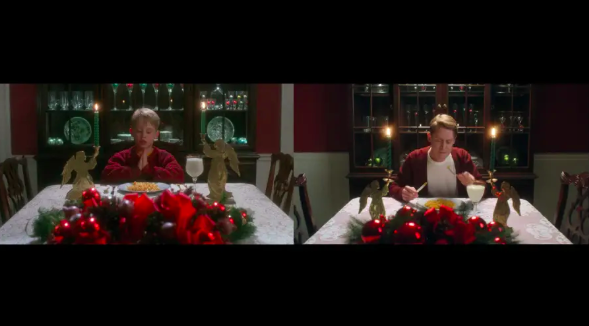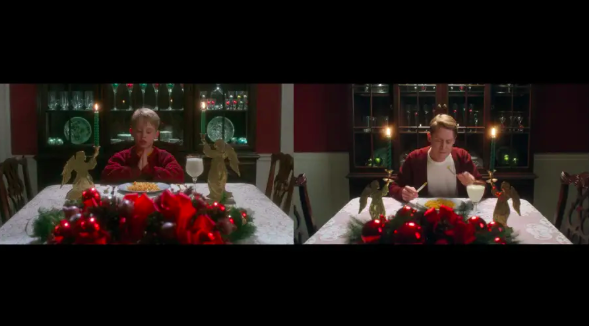 Remember the scene where Kevin's dinner is mac n cheese and a wine glass filled to the brim with milk? Yeah, that's all recreated, too, all the way down to the holiday plant on the table. The only difference? Kevin's skipping prayer and just digging right in.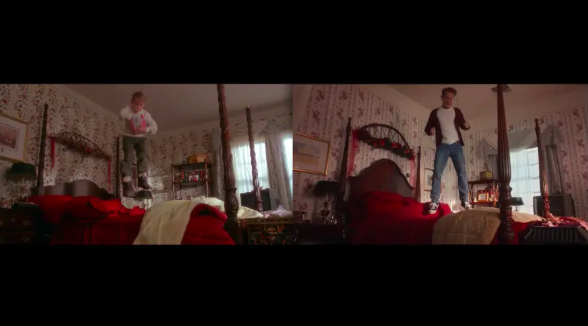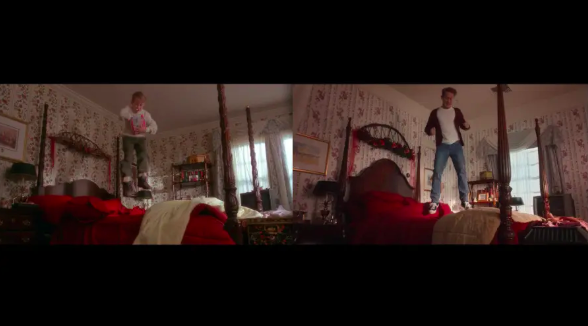 Of course, they needed to recreate the jumping on the bed scene, too, but can we talk about the attention to detail in this scene? Everything is pretty much the same except for the height of the headboard and the pattern of the wallpaper. Oh, and one more thing…
Looks like Culkin's back can't keep up with it either.
Home Alone centers around a bratty 8-year-old named Kevin who gets into a falling out with his family and eventually wishes that he didn't have a family anymore. The next day, Kevin wakes up to an empty house, assuming that his wish of no family came true when in reality his parents mistakenly left for the airport without Kevin.
His family is en route to France for a trip when they realize Kevin isn't with them. While on their way home, Kevin encounters a pair of thieves who attempt to burglarize their home with Kevin in it! The film was a huge success and grossed $476,684,675 worldwide.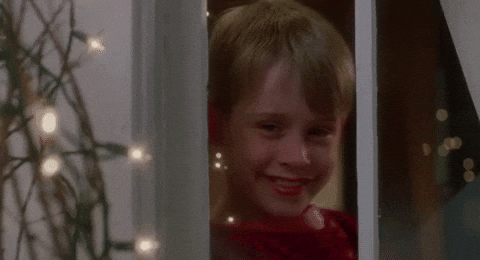 Be sure to SHARE this article if you love the Home Alone franchise!
Check out the full commercial below:
If you loved this recreation, you can enjoy some of the magical moments that went into making it.
Check out the behind-the-scenes making of the commercial below: