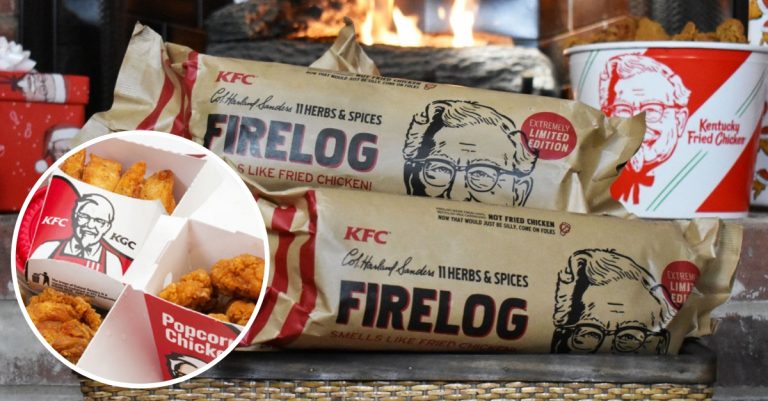 KFC is no stranger to upping the ante when it comes to marketing tactics and this might actually be the weirdest one of the year. They are officially debuting a log that smells like their fried chicken! It's called the KFC 11 Herbs and Spices log and it just went on sale today! It costs $18.99 and can be purchased online.
Andrea Zahumensky, KFC US' CMO, has spoken on the release of the log in a statement. She says, "At KFC, we have always been proud of our role in bringing loved ones together at the dinner table around a bucket of our world-famous fried chicken."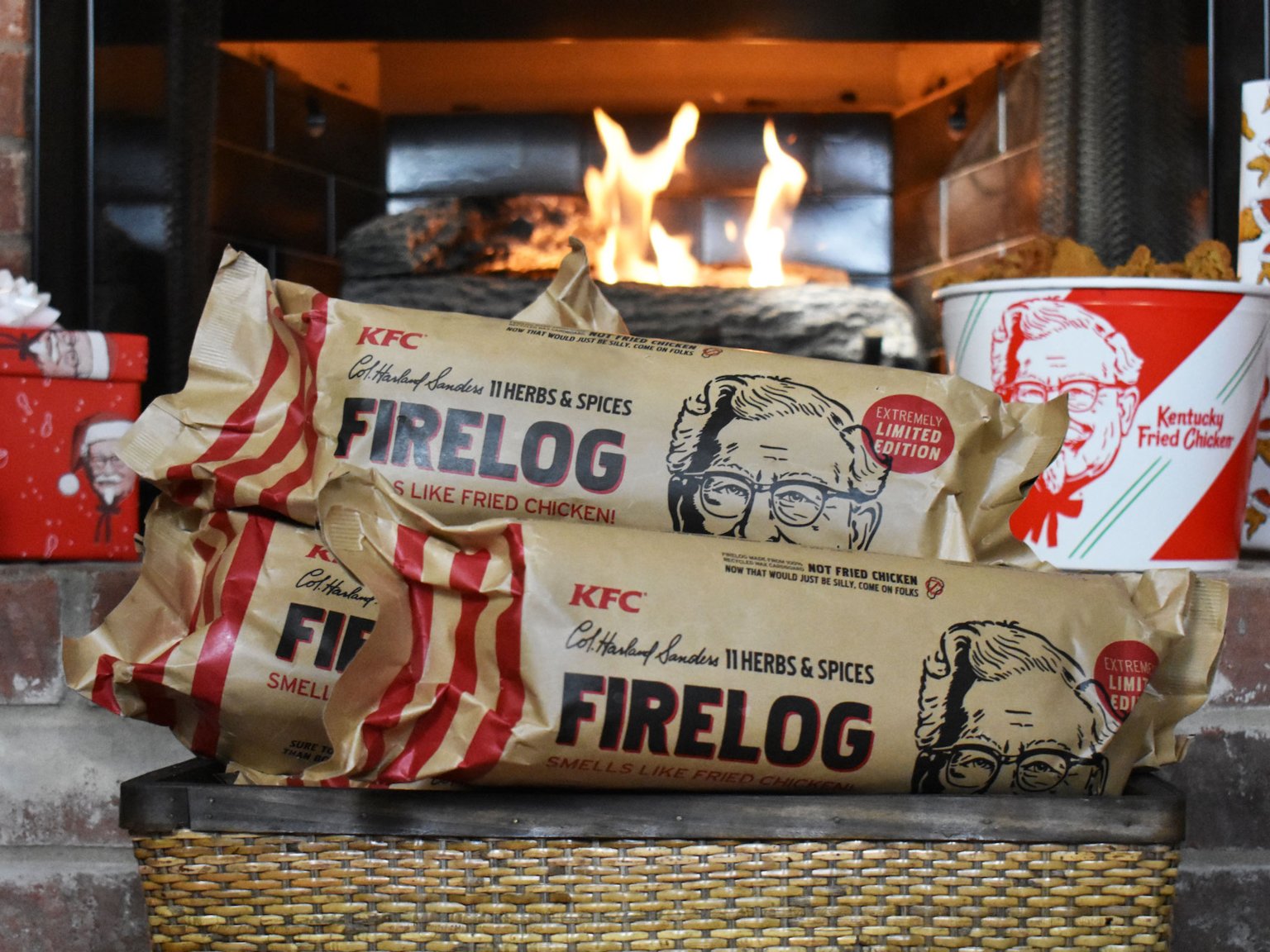 The official website for purchasing the firelogs swears that once their customers get a whiff of their KFC fried chicken logs, they won't be disappointed. The website reads:
"Imbued with the unmistakable, mouth-watering aroma of Colonel Sanders' secret recipe, the KFC 11 Herbs & Spices Firelog finally puts to rest the age-old dilemma, "How can I make this fire a hundred bajillion times better?" This one-of-a-kind firelog from Enviro-Log, a leading manufacturer of firelogs made of 100 percent recycled materials, is the result of countless hours of research and development, all done over the last couple of months since we had this idea. Pick up a firelog today, and you'll be wondering how you were ever able to enjoy a fire that didn't smell like fried chicken."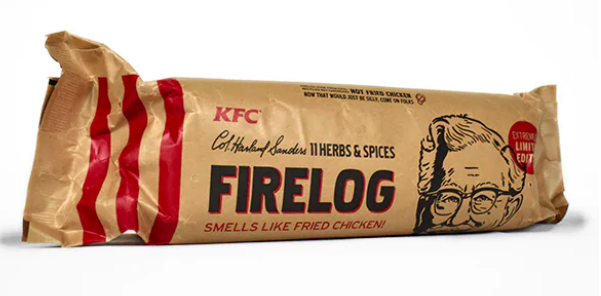 The order comes with one 5-lb Fried Chicken-Scented Firelog and they can burn for 2.5-3 hours. The website actually advises buyers to not stick their face directly into the fire in an attempt to smell the fried chicken scent.
KFC is pretty much the king of all weirdness when it comes to marketing their foods. Earlier this year, we reported that KFC would be offering $11,000 to the first set of parents who name their child after Colonel Sanders. Back in 2016, the chain actually gave away 3,000 free bottles of Colonel Sanders' Extra Crispy Sunscreen that smelled like fried chicken, and it actually sold out!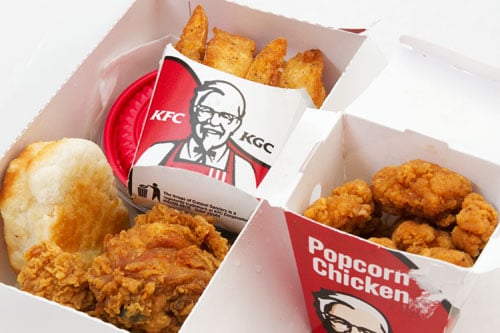 The chain is extremely proud of their quirky marketing strategies and claims that no other chain could ever come close to reaching the success that they have by using that particular technique. Tony Lowings, KFC's incoming global CEO, has spoken on the success of the company by using this tactic.
"Over the years we've had many, many people try and emulate KFC's successes. … And no one has ever got close. And part of the reason for that is that our history is real."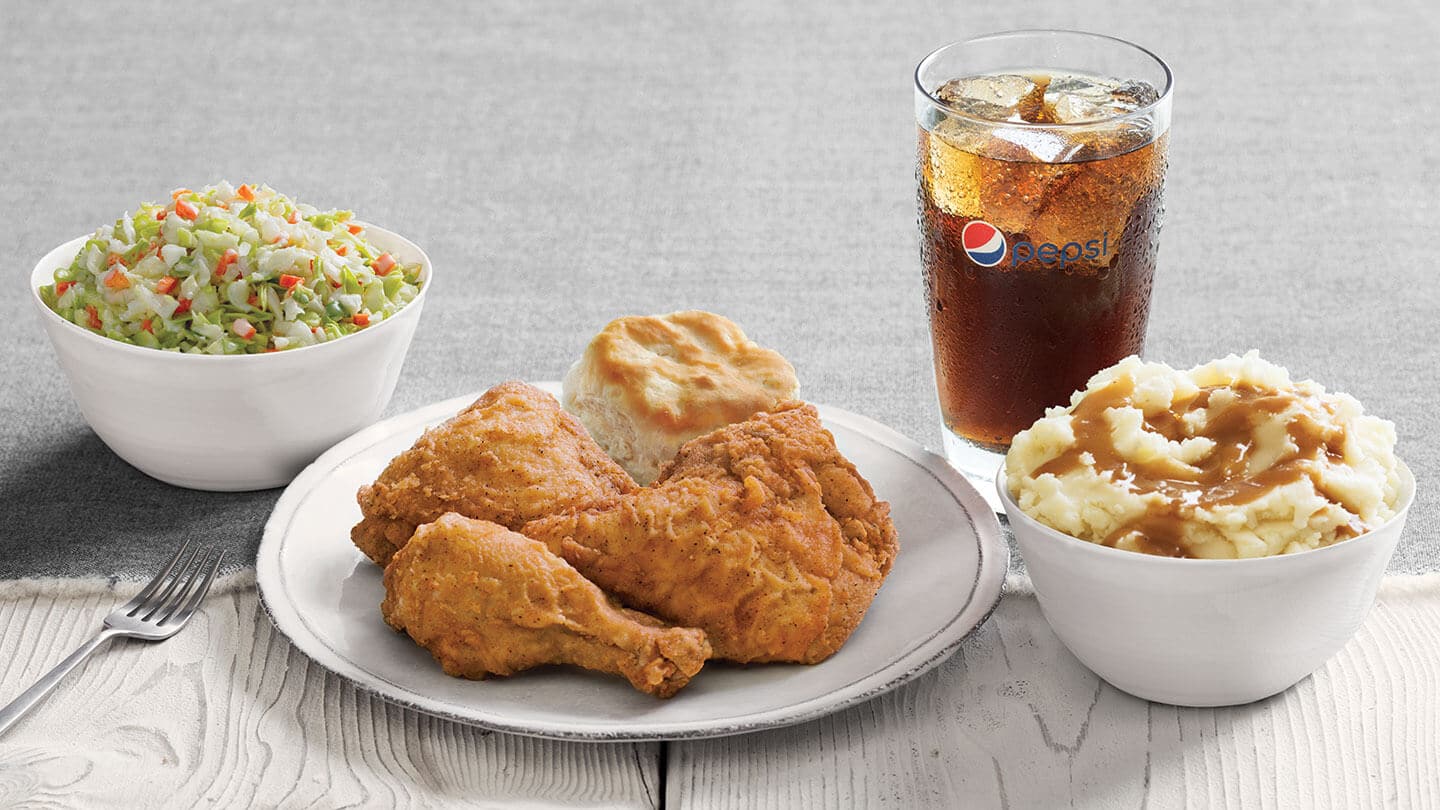 Be sure to SHARE this article to spread the news about this funky little firelog. Just in time for Christmas, too!