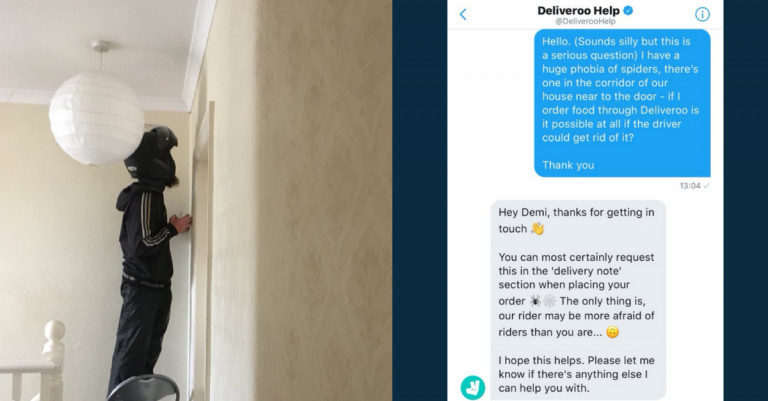 Demi Sweeney, a 22-year-old criminology student in Bournemouth, England said her spider phobia went to a whole other level on May 30, 2018.
She woke up at 10 A.M. to an empty house. Her housemates were all away when she spotted a huge spider. Sweeney said that because of the spider's placement, she was scared it would drop on her. She asked friends and family for advice.
One friend had a genius idea. They suggested she order food and ask the delivery driver to get rid of the spider for her. She opened up the Deliveroo app and started ordering from KFC.
https://twitter.com/demiswn/status/1001867860854104064
She considered that the delivery driver may not be able to enter her home for safety reasons and she did not want to order food for no reason. She sent Deliveroo a private message on Twitter asking if this whole idea was a possibility.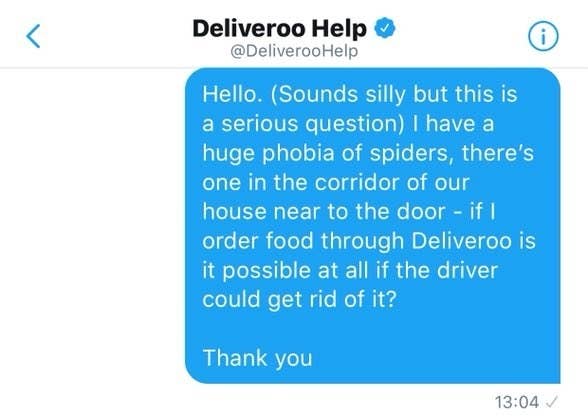 They responded quickly and said if the driver wasn't scared of spiders also, they were allowed to help out. She ordered her KFC and accidentally ordered two meals. She put a message in the notes section asking if they would remove the spider for her.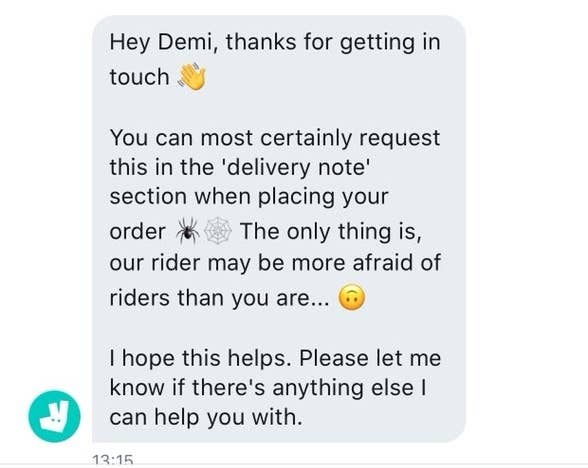 About 20 minutes later, the delivery driver arrived. Sweeney ran down to the door, past the spider, holding a roll of tissue paper. She asked if he had seen her note.
He said he had seen the note but laughed and said he was afraid of spiders as well. She begged and he decided to help her out even though he was nervous as well. He asked how big it was and where it was. He reached for the spider, causing it to drop on the floor, which made Sweeney panic. Finally, he caught the spider and flushed it for her.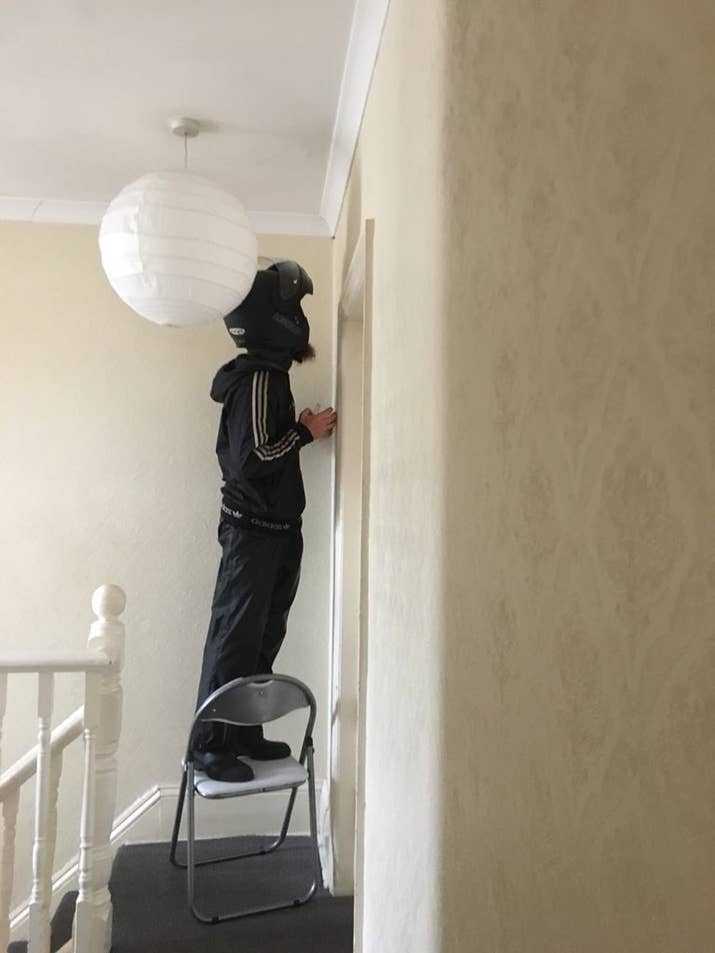 Sweeney said she was afraid to use the toilet the rest of the day.
She tweeted that he was a real-life hero and wanted to hug him for removing the spider for her. She said she thanked him about 50 times and he just kept laughing.
Deliveroo replied that they were happy to see that Joe, the delivery driver was able to help and would give him a reward for his extra efforts.
Would you ever order delivery just to have someone else kill a spider? If you enjoyed this article, SHARE it with a friend!