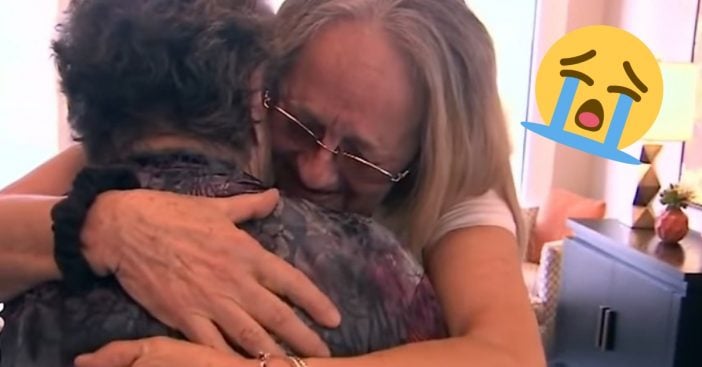 se69 years ago in 1949, Genevieve Purinton gave birth to a daughter when she was only 18 years old. At the hospital, she was told that her baby died during childbirth. She accepted this and moved on with her life. However, at 88 years old, she received the surprise of a lifetime when she found out that her daughter was in fact alive.
For whatever reason, the hospital told Genevieve that her daughter died during birth. However, the baby was actually sent to an orphanage and adopted by a family in California. The daughter, Connie Moultroup, now age 69, received an Ancestry DNA test kit for Christmas last year. The results gave her the name of her mother and other family members.
How Connie Found Her Birth Mother
Connie was able to find the phone number of a cousin, who was able to put her in touch with her birth mother Genevieve. Connie reveals that she has wanted to meet her mother for a lifetime. She recalls wishing she could find her birth mother as early as five years old.
Genevive had been living alone without any family in a Tampa, Florida assisted living home. Her eight siblings had all passed away and she had lived her entire life thinking her only daughter died during childbirth. She said she had wanted to see the baby, but the hospital told her she had died.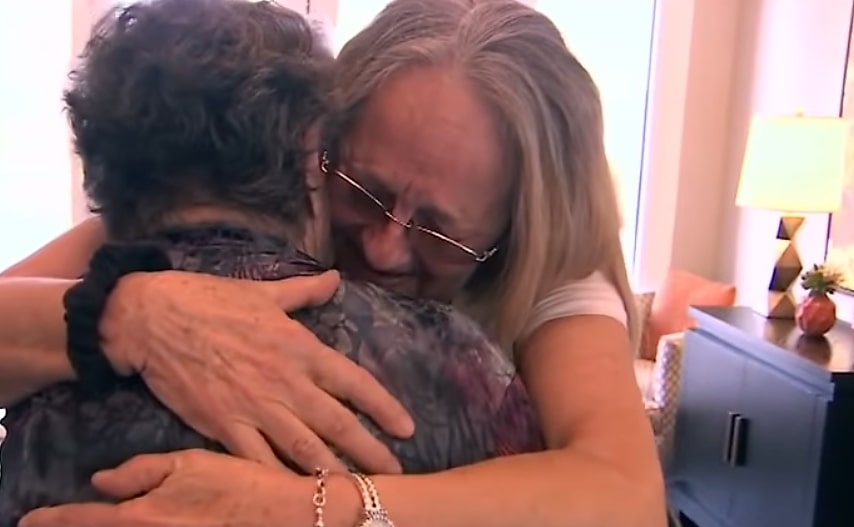 When the pair first spoke, they talked on the phone for 30 minutes. After that, they talked several times a week and Connie decided it was finally time to fly to Florida to meet her mother. When they met in person, they couldn't believe their eyes. They look exactly alike. Connie said that they have similar facial features and bad knees.
The Touching Reunion 69 Years In The Making
They also realized that they have both suffered from heart attacks and strokes, something that is clearly in their genes. When they met, Connie told Genevieve that she has a daughter and several grandchildren. How sweet that after all these years Genevieve has a family again! What do you think about this touching story? Can you believe that someone was told their baby died when she was clearly alive?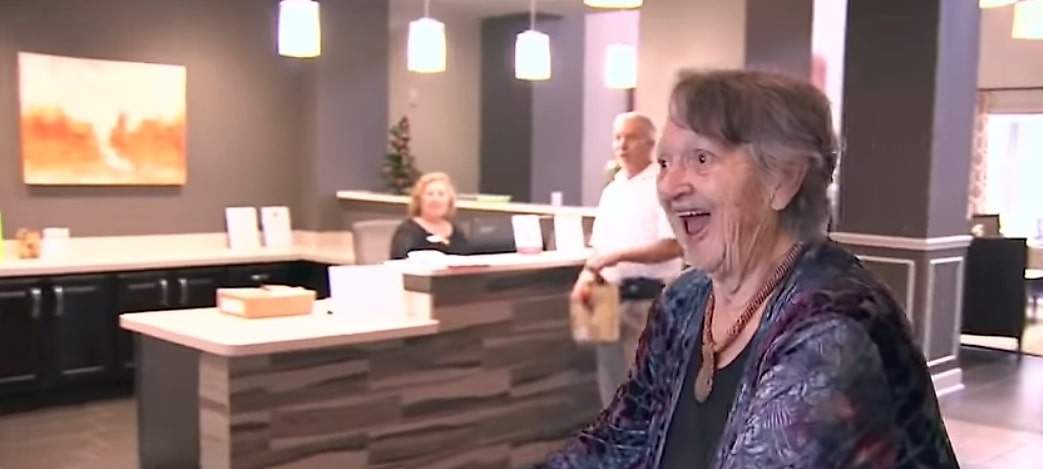 If you enjoyed this heartwarming reunion story, please SHARE with your friends and family who will love to read this! Check out a video of their reunion below as well and prepare to shed some happy tears!