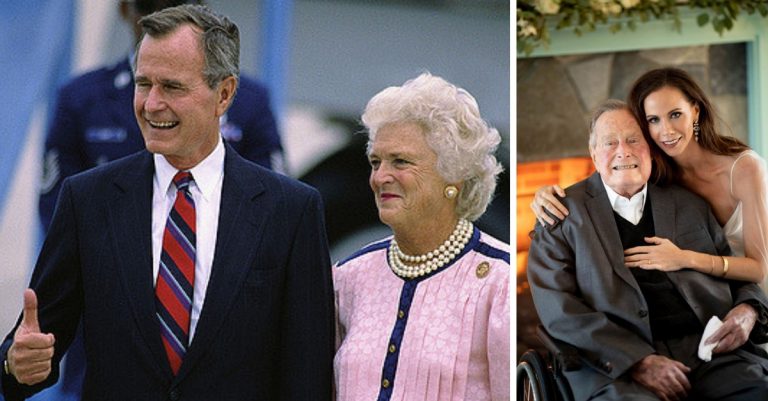 George H.W. Bush recently passed away, about eight months after his wife, Barbara Bush passed. One of their granddaughters, also named Barbara, has the sweetest theory on why her grandfather recently passed when he did. Although the family is mourning the loss of Bush, many of them feel relieved thinking about the Bush couple together again.
George and Barbara met when they were young. Bush served in the Navy during World War II and spent eight months away from his then-fiancé Barbara Pierce in 1944. He arrived home on Christmas Eve and Christmas became a special time for them in the years to come. They were married in 1945 and remained married until her death in April 2018.
Here's What Bush's Granddaughter Said About Her Grandparents
Granddaughter Barbara recently said that Bush never spent a Christmas without her grandmother and thinks he wasn't prepared to do so this year. He never said he couldn't spend a Christmas without her, but she thinks that is why he passed right before the holidays. He couldn't imagine a Christmas without his Barbara. He passed away right before December started.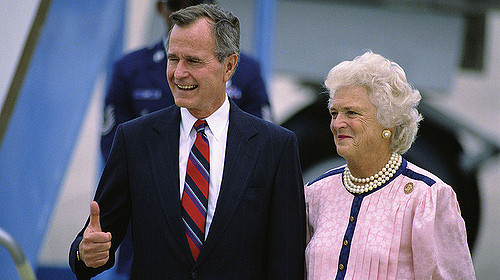 Barbara Bush recently married screenwriter Craig Coyne at a Bush family home in Kennebunkport, Maine. After her grandmother died, her grandfather reportedly did not want any more medical intervention. He just wanted to live his remaining months peacefully, with family. Barbara made sure that her grandfather saw her get married, just about a month before he passed.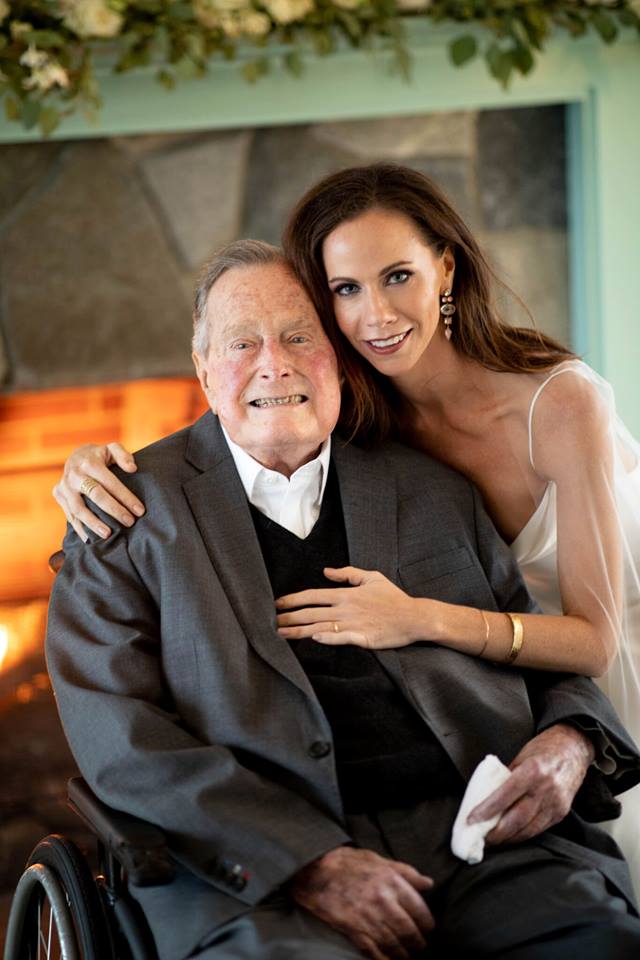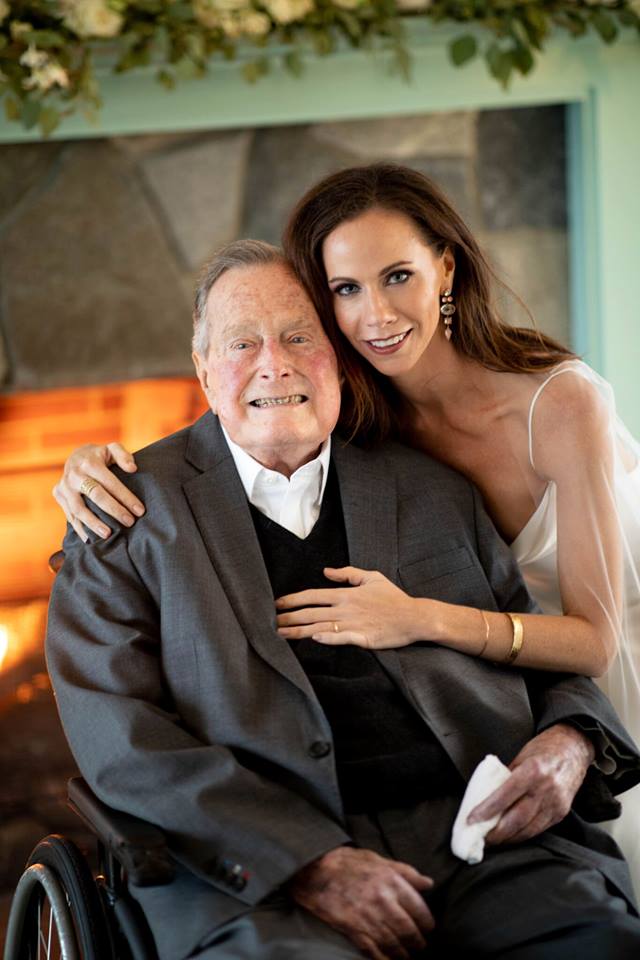 Bush left five surviving children (one of their children passed away from leukemia at age 3), 17 grandchildren, 8 great-grandchildren, and in-laws. Reportedly, the grandkids called him "Gampy". He passed away peacefully in Houston at his home on November 30, 2018. He was 94 years old.
How The Family Finds Peace After Bush's Death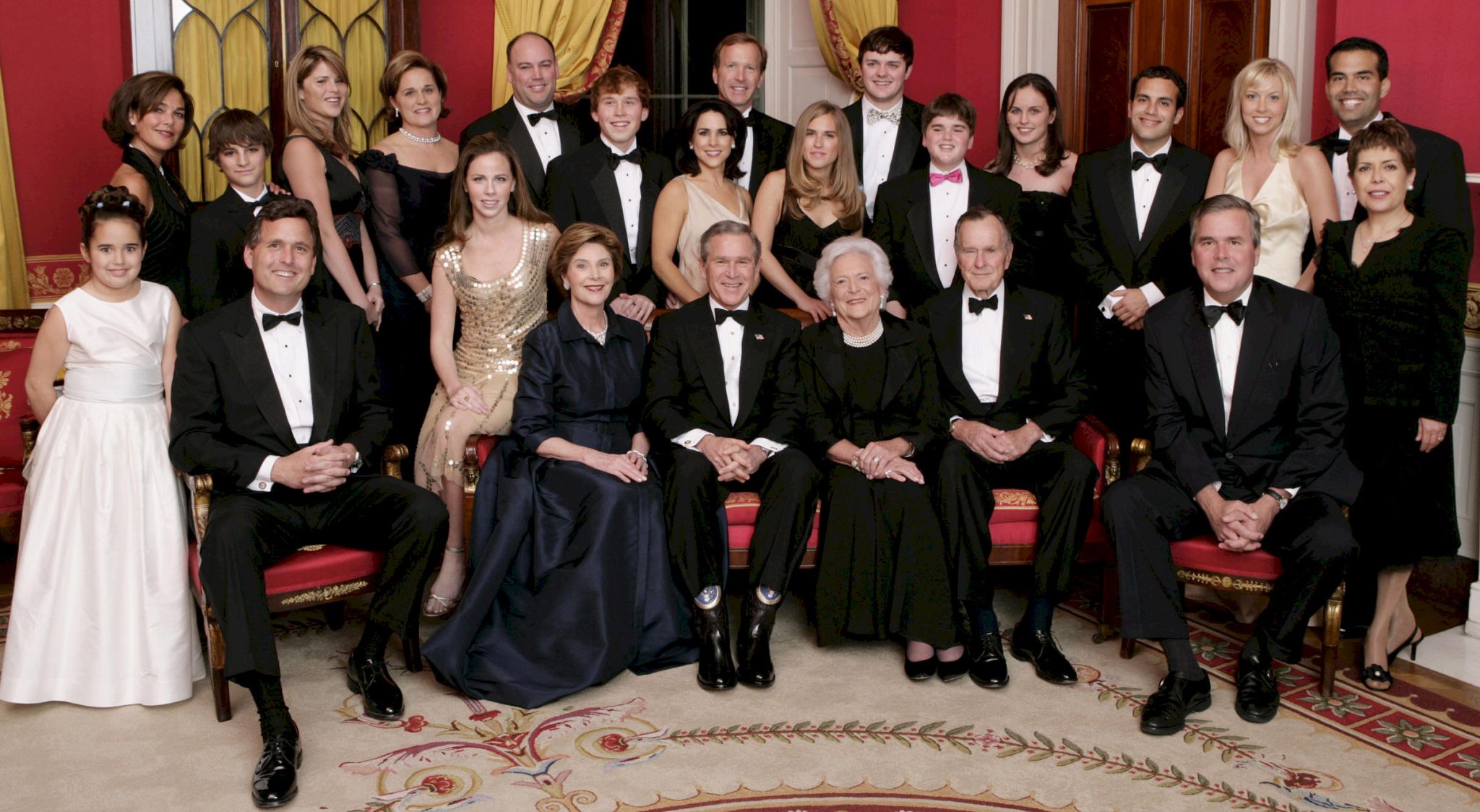 As the family prepares for the first Christmas without their beloved parents and grandparents, they find peace in the hope that the two are now reunited again. Barbara said that she believes deeply that they are now together and it makes her feel better. The family seems to agree. Bush's son and former President George W. Bush gave a eulogy at Bush's funeral. Watch it again below.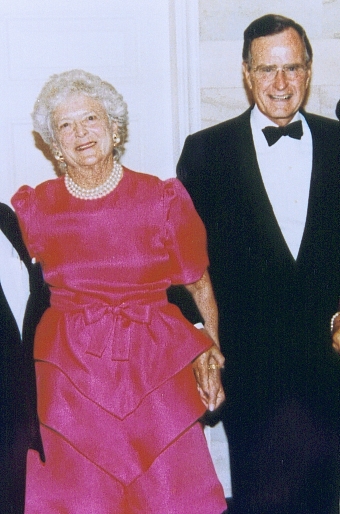 Do you believe that George H.W. Bush and wife Barbara Bush will be reunited now after both of their deaths? Does this story warm your heart?
If you enjoyed this story, please SHARE with your friends and family who have loved the Bush family for many years and are following these stories!