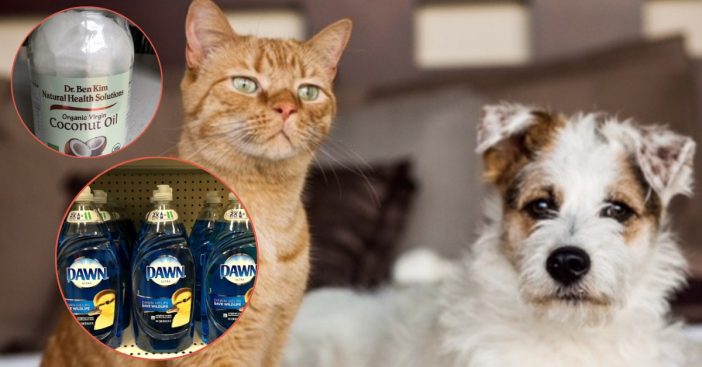 There is nothing better than a happy, healthy pet at home. While it can be fairly easy to keep our pets happy and healthy, there is one little pest that can make its way into homes and cause the entire family to suffer: fleas. They begin to manifest on your four-legged friend and then move onto other surfaces of the home and even onto humans.
Thankfully, one woman has the most genius solution to make sure fleas stay out of your home and off your dogs. A Facebook user named Kimberly Dawn Kelly revealed that she washes her dogs using Dawn dish soap (the blue kind) and coconut oil, specifically on her dog's bellies, butts, and ears. She swears this works with keeping fleas away!
https://www.facebook.com/photo.php?fbid=10204991452941347&set=a.1703763089228&type=3&theater
Additionally, the blue Dawn dish soap, in general, is rumored to help stave off fleas. While you can purchase anti-flea shampoo from your vet's office, you can save yourself lots of money by turning to blue Dawn dish soap and coconut oil.
Furthermore, this method is just way more natural and will leave your pet's skin and fur feeling amazing!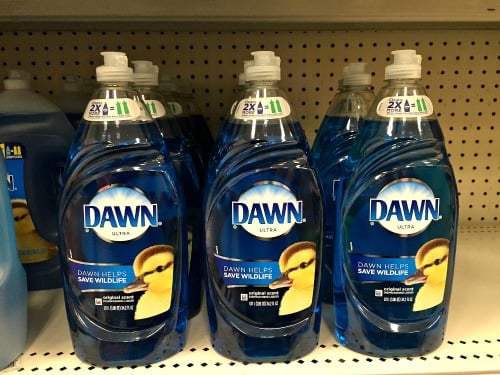 While it's rumored that this hack might be the key in preventing fleas (and also being the best and most natural way to keep your animal's skin and fur feeling wonderful) it's important that you should test out this method on a small patch of their fur first.
Not all dogs react the same way and may have an allergic reaction, so it's important to test it out before rubbing it all over them!
What are other people saying?
The original Facebook post, which was published only 3 months ago, has garnered almost 73,000 shares and over 3,000 comments from viewers on social media. Many people are backing up this method with their own experiences!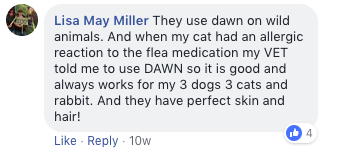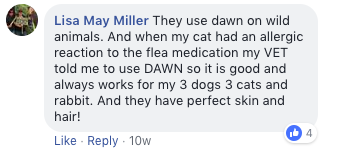 One Facebook user stated that her own vet told her to use Dawn only after trying the anti-flea medicine (to which her dog had an allergic reaction to). This method also works on cats!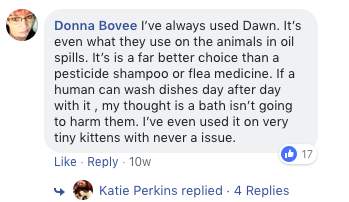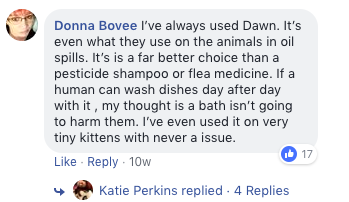 One commenter stated that she's always used Dawn. She also reiterated that this method can be used on cats, even tiny kittens! So, if you have a cat, this method isn't out of the question for you!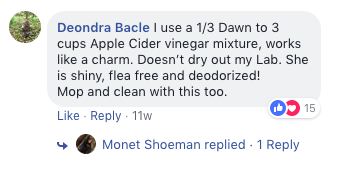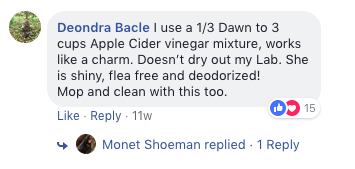 Another commenter provided an alternative method by using 3 cups of Apple Cider vinegar instead of coconut oil. You could probably go either way!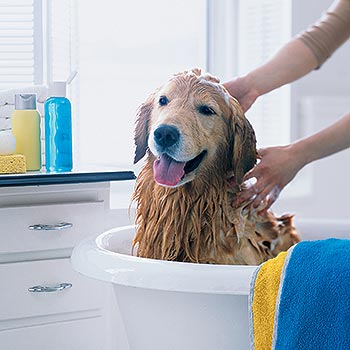 Please SHARE this article to spread the news about this awesome anti-flea hack for your pets!