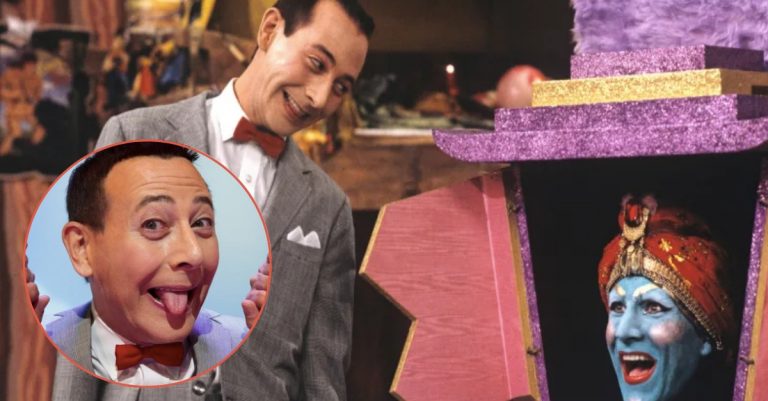 What better way to celebrate Thanksgiving than with an episode of Pee-wee's Playhouse? IFC has announced that they will be airing a 24-hour marathon, including the holiday special Christmas At Pee-wee's Playhouse, on Thursday, November 22 starting at 6 a.m. But the best part doesn't start until after Thanksgiving, when Pee-wee's Playhouse returns to TV screens on Saturday mornings beginning November 24.
Pee-wee's Playhouse originally aired in 1986. It was originally derived from popular stage show and HBO special The Pee-Wee Herman Show. Over the years, Pee-wee's Playhouse earned 22 Emmys, Parent's Choice Awards, and TV Critics Awards, and understandably so, as it is named "one of the top 10 cult television classics of all time" by TV Guide.
The original show in 1980 would feature a number of people that would so go on to be cast in Playhouse as well, furthering their careers. Many of these familiar names include Captain Carl, Jambi the Genie, Miss Yvonne, Pterri the Pterodactyl, and Clocky. It wasn't until 1985 when Reubens (Pee-wee himself) teamed up with director Tim Burton to make a comedy film called Pee-wee's Big Adventure. It grossed $45 million at the box office.
It was evident that the original show was incredibly successful, which is when CBS decided to propose to Reubens a show where he acts, produces, and directs his own live-action Saturday morning children's program. This would soon become universally known as Pee-wee's Playhouse.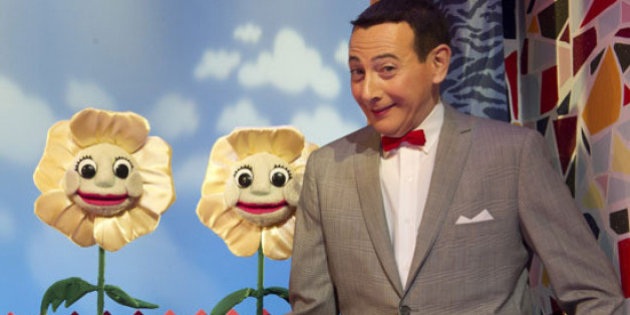 While the original Pee-wee Herman Show was mostly for adults, many parents of children liked the newer, children-directed show due to Reubens aiming to make Pee-wee a positive role model for children to look up to. He also geared the show around moral messages and life lessons in hopes to educate young children.
Additionally, parents loved it because it reminded them of their past.
The official announcement by IFC can be viewed below:
"For over 30 years, the enormously popular Pee-wee Herman and innovative television series 'Pee-Wee's Playhouse,' created by and starring Paul Reubens, has captured a special place in the hearts of millions of viewers, young and old. Since its initial premiere on CBS in 1986, this multiple Emmy-winning children's program became Saturday morning appointment viewing for kids in the '80s and '90s and has been a staple in the pop culture zeitgeist ever since. TV Guide named 'Pee-wee's Playhouse' 'one of the top ten cult television classics of all time.'
'Pee-wee's Playhouse' is an educational, artistic and entertaining show that teaches kids strong 'life lessons.' With its innovative production design and brimming with Reubens' rich original characters and humor, 'Pee-wee's Playhouse' is a magical place that sparks creativity and imagination — and brings joy to children and adults alike. Parents and grown-ups have always enjoyed the show's many double entendres."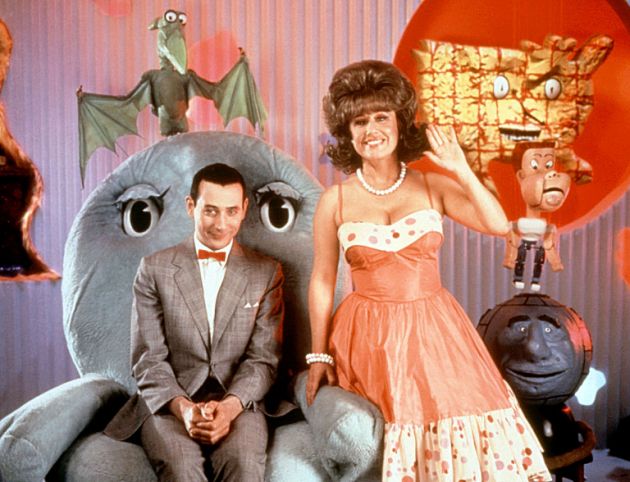 Be sure to SHARE this article to spread the news about Pee-wee Herman's return to television! Check out this video below of the theme song and opening to Pee-wee's Playhouse!