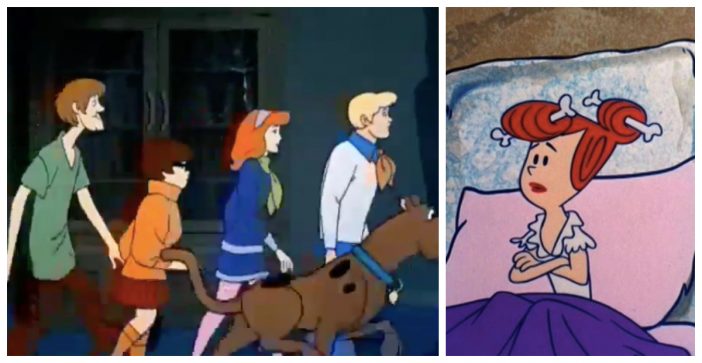 No matter if you're a '50s, '60s, '70s, 'or 80s kid, you're bound to remember some of these classic TV shows. Popular children's TV shows have been a staple of television viewing for years. And we miss them!
Whether you watched them on Saturday morning cartoons or watched them when you had a day off from school, you remember these hit shows. Here are the top 5 old school children's television shows!
1. Tom and Jerry
https://www.instagram.com/p/s7aA7PL3ui/?taken-by=tomandjerry4ans
Tom and Jerry was an animated television series produced by Hanna-Barbera Productions, Inc. in 1975. It focuses on the humorous antics of a cat and mouse. It definitely reigns as one of the most memorable cartoons in television history.
2. Scooby-Doo
https://www.instagram.com/p/BiHe7TDjAl3/?tagged=scoobydoowhereareyou
Scooby-Doo, Where Are You!? Scooby-Doo has become a hit over the years, starting in 1969. Since then, it has become a world-renowned franchise, including a slew of live-action movies. The television series continues today with revamped animation and new voice actors, one of which played Shaggy in the live-action film.
3. Looney Tunes
https://www.instagram.com/p/BkRQDORgfeM/?tagged=looneytunesshow
Looney Tunes has an incredibly lengthy history, hence why everybody knows it! Produced by Warner Bros. in 1930, this animated series gave birth to many popular cartoons we still know and love today. This includes Bugs Bunny, Daffy Duck, Porky Pig, and many more. It was originally produced during the Golden Age of American animation.
4. The Flintstones
https://www.instagram.com/p/Bfaxp5ilgwC/?tagged=theflintstones
The Flintstones premiered in 1960, and reigns as one of the most popular television shows out there. So popular, even '90s kids remember it! Taking place in a Stone Age setting, the show did phenomenally well with its juxtaposition on modern-day problems in the Stone Age. The Flintstones was deemed the most popular show on television until The Simpsons debuted.
5. The Jetsons
https://www.instagram.com/p/BV9_LvolcZZ/?tagged=thejetsons
Premiering in 1962, it was the Space Age counterpart to The Flintstones. The Jetsons was pretty much the same in the plot, but the opposite in setting! It took place sometime in the future, but the show never specified a year. Reruns can still be seen today on Boomerang occasionally.
Do you remember any of these old school classic television shows? Be sure to SHARE this article with your friends if you did!