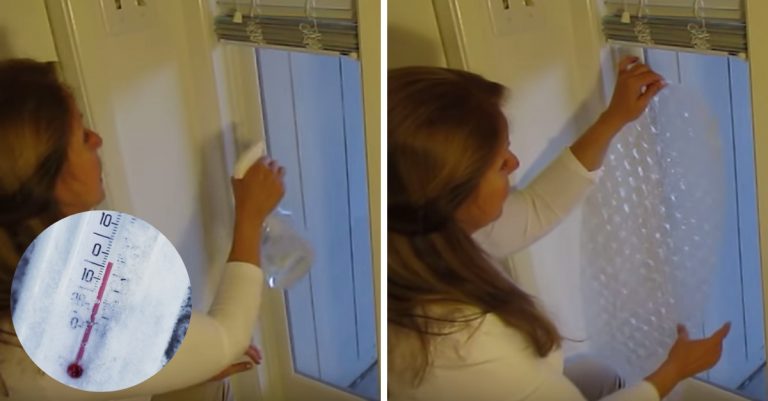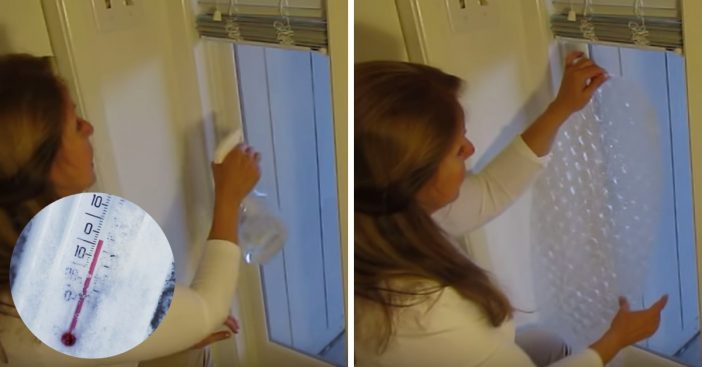 There's nothing better than getting warm and cozy at home, sitting by the fireplace with your fuzzy socks on and a mug of hot cocoa, getting ready for the even chillier days (and cozier days) ahead. However, with cold days comes a stack of heating bills by cranking the heat to ensure none of your family is freezing.
A grandma from Alaska has a simpler way of keeping warm air inside your house this winter! On YouTube, she's known as "AlaskaGranny," and she shares her own tips on outdoor living primarily. However, her video on insulating windows to keep warm air in is the video that's doing well right now, with over 3 million views.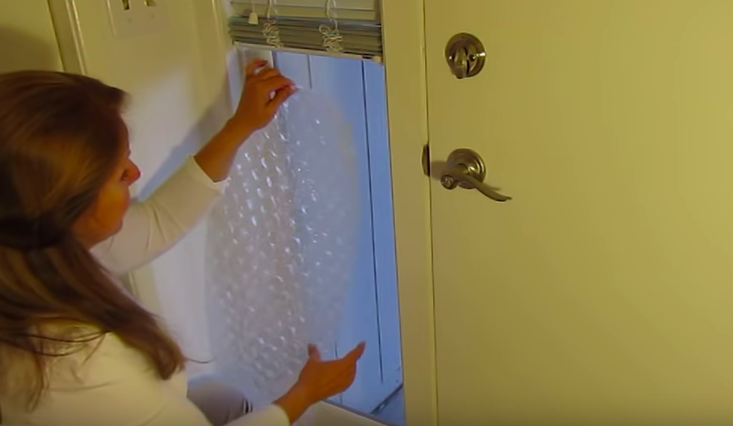 The video's description states, "This is a technique that is simple to do, and helps keep the inside of your home warm and cozy.  The bubble wrap will stay for a long time, is easily removed, and won't harm the window," ensuring people know what they are getting themselves into before taking on this DIY task. And it's definitely not a difficult task by any means!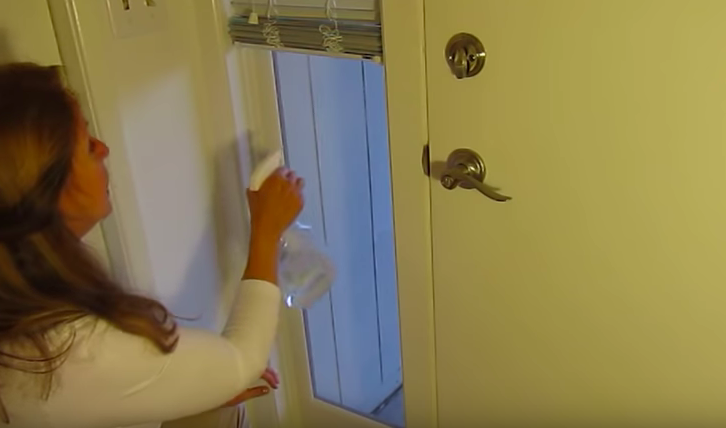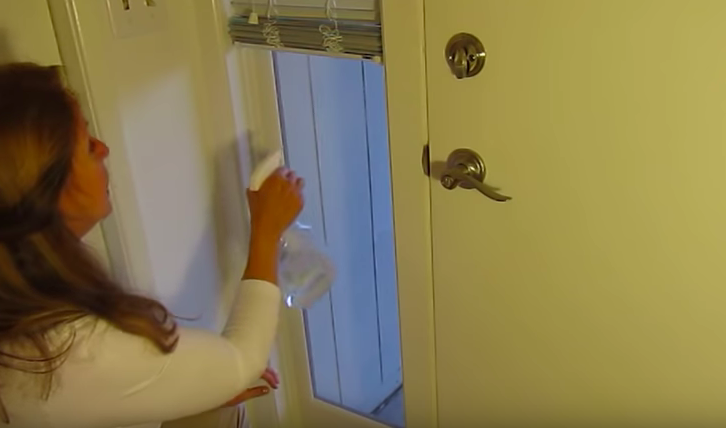 Follow the steps below to insulate your windows and keep warm air in:
1. Cut the bubble wrap to fit your window
2. Spray the bubbly side of the bubble wrap and the window with water
3. Press it against the glass
4. Add slight pressure so the bubble wrap sticks
You can keep the bubble wrap pressed onto your window all winter long and it peels off easily in time for Spring! What's even better? It won't leave any marks on the windows either.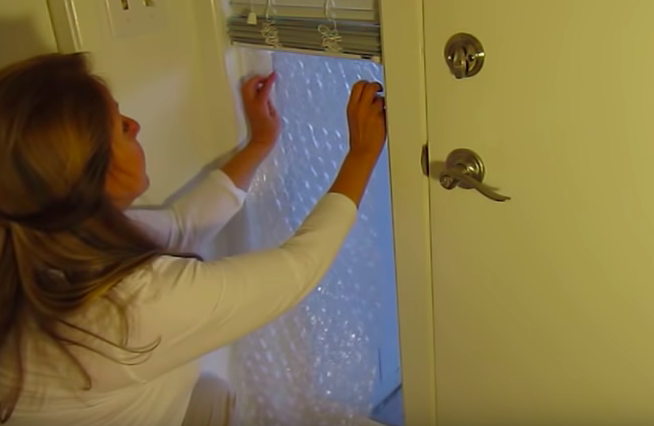 What are people saying about this hack?
People on social media have been raving about this useful little home tool and are calling it an excellent money-saving idea.
One commenter on YouTube wrote, "Bubble-wrapped my front storm door, mudroom windows and storm door, intending to do more around the house. I felt an immediate difference!"
Another reviewer tried the trick and is theorizing about other possibilities with this trick. They said, "Love your channel! I have been using bubble wrap for the same reasons you are. Have you noticed that larger bubbles do a better job insulating than the smaller sized bubbles? Thanks."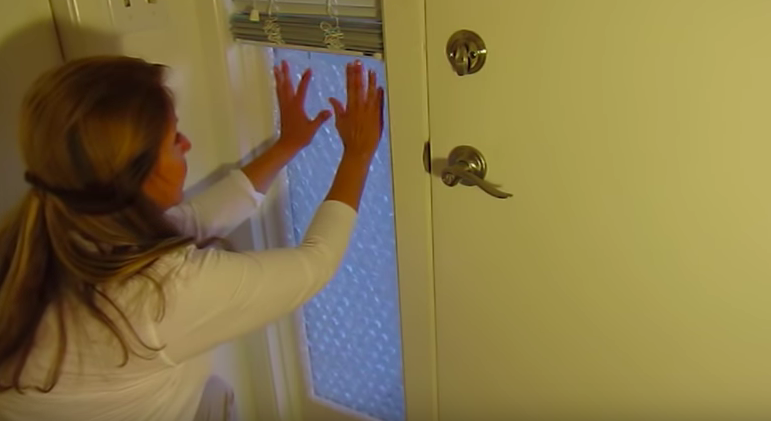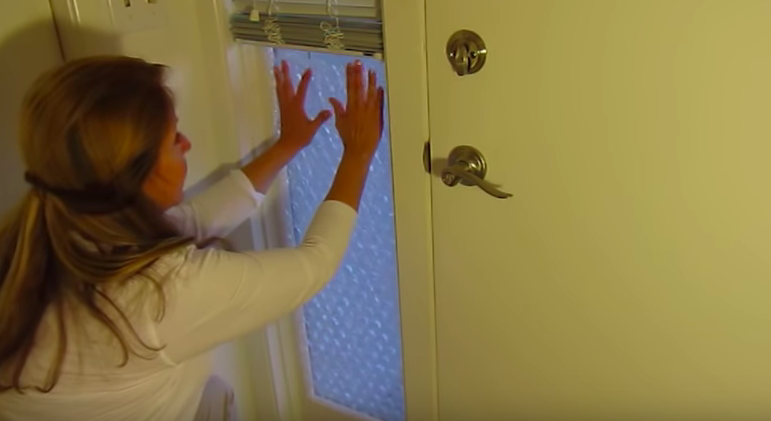 The insulating hack is also a great 2-for-1 deal. If you hate how dark it gets early on in the evening, the bubble wrap will be perfect for adding more privacy to your home, especially for those out-of-the-way windows that don't have blinds or drapes.
Be sure to SHARE this article to spread the news about this awesome insulating hack, just in time for the colder weather to roll in. Check out the full video below!