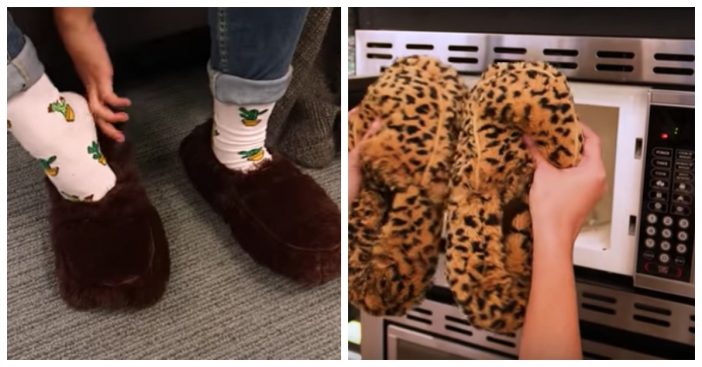 The winter season is just around the corner, folks! This means our houses are getting colder, we're cranking up the heat, and getting all cozied up in our fuzzy socks and blankets with a cup of hot cocoa. It's the perfect recipe for a chilly autumn/upcoming winter night. However, there's a new pair of slippers on the market that are a must-have this winter season.
They are slippers that literally go in the microwave and will keep your feet toasty warm all winter long. They can be purchased on Amazon for just $20-something! The slippers are filled with millet grains and scented with dried lavender, so they're completely safe to throw in the microwave and reheat. They can also be reused as an ice pack to keep your feet cold- just store them in a plastic bag and then put them in the freezer (although we can't imagine you'd want to do that now)!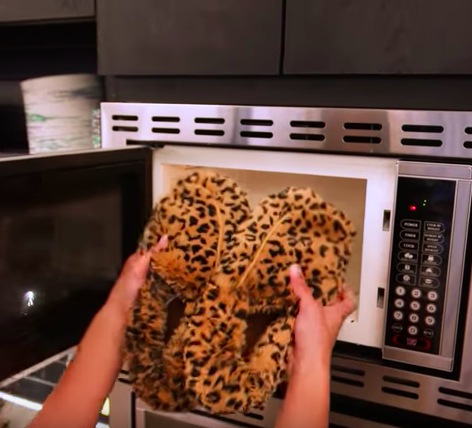 These slippers were made by the company Intelex. They're called 'Warmies' and they're sold on the official company website as well, but no matter where you purchase these amazing slippers, they range from $20 to $30. According to the official Intelex website, their mission as a company is to, 'commercialise a new and innovative way to relieve everyday aches and pains'.
Apparently, one of their products, the HotPak, was first released in Europe and was and instant success among consumers and retailers alike. The company has deemed this product the 'best selling herbal heat pack on the market today', so it's evident that their heat-related products will give you the bang for your buck!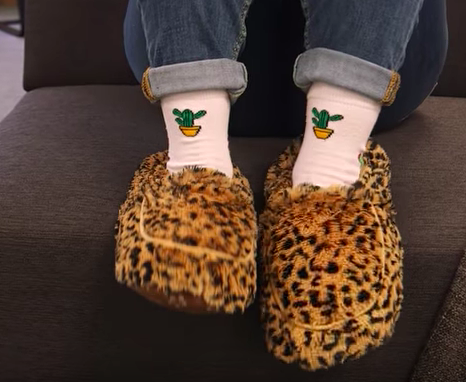 Additionally, Warmies slippers can be found not only online, but also at over 8,000 retailers worldwide. They're distributed from about 44 countries from their warehouses and offices in Hong Kong, England, USA and Australia, so you may just run into them one of these days!
So, some of you are probably thinking, what's the catch here? No catch, ladies and gentlemen, all you need to do is pop your unheated Warmies slippers into the microwave for up to 90 seconds (depending on your microwave's strength), take them out, and put them on. It's completely, 100% safe and if you naturally have cold feet, they will be thanking you later.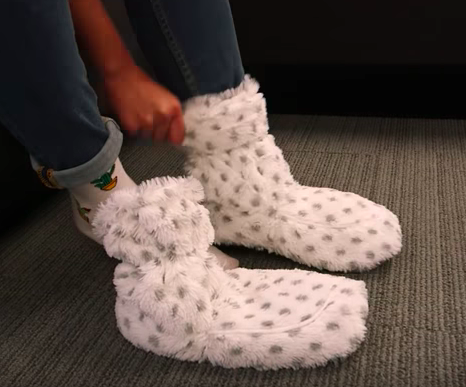 In addition to these amazing slippers, they also have boots, bottles, and body wraps to enjoy by way of reheating in the microwave. These are real products, guys! Get your hands on them now.
Be sure to SHARE this article to spread the news about these awesome slippers. Don't forget to check out the video on these microwavable slippers below!