Recently, A TikToker shared an unfortunate incident that happened when she went to get her takeout order from Outback Steakhouse. She revealed that the outback employee wrote a "passive-aggressive" note on her receipt because she did not give them a tip. This is not the first time in recent months that a tipping dispute has made headlines.
The content creator with the username,@blacartistrybyknicole posted the video on TikTok. The footage has generated over 160,000 views and gone viral have sparked up debate among netizens.
The video
In the reels posted by the TikToker, she displayed her receipt which shows a total sum of $96.41 but the tip section on the receipt was circled and starred probably by a staff of the restaurant.
The marking on the voucher got her confused as to whether she had done the right thing by not giving tip. "This was circled on my receipt," the content creator wrote in white text over a picture of the voucher with the hashtags #OutbackSteakhousetripping and #Passiveaggressive. "Am I wrong for not tipping for carryout? I mean, I had to go get it."
Netizens react to the TikTok video
TikTok users are having split opinions about whether it is proper to tip for takeout orders. Some of the users threw their weight behind the TikTok creator, stating that the restaurant had a lot of guys to be so passive-aggressive. "Wow!" a user wrote. "Their audacity. This tipping expectation is getting out of control."
Another user revealed, "I can't stand that a tip of the same amount as a server is expected when I pick up my meal. You put it in a bag, you did your job, congrats."
Also, a netizen made a comparison between getting takeouts and a self-checkout in a store. "That's like tipping the Walmart workers watching me at the self-checkout," the comment reads. "I'm not tipping for carryout."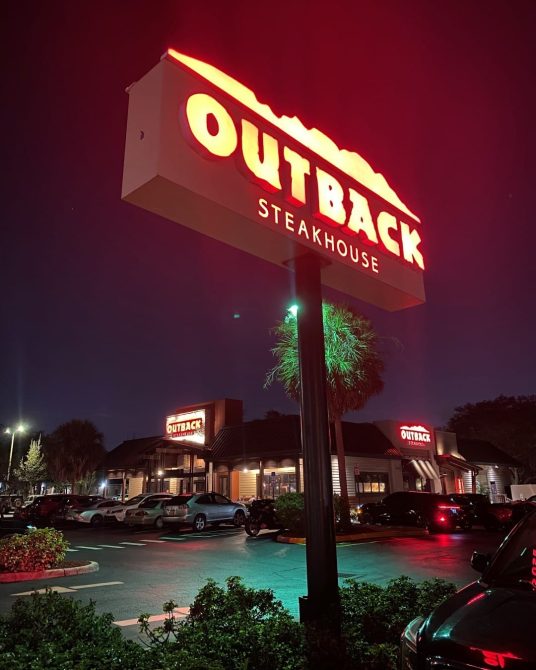 However, other users differed in their thoughts as they believed it was rude not to give tips. "A server has to make sure the order is correct, packed, and ready for you," a viewer wrote. "It should be tipped."
Another TikTok user shared the same opinion, "A server is likely putting your food together and making sure your order is correct. They get paid the same as the other servers and work off tips."