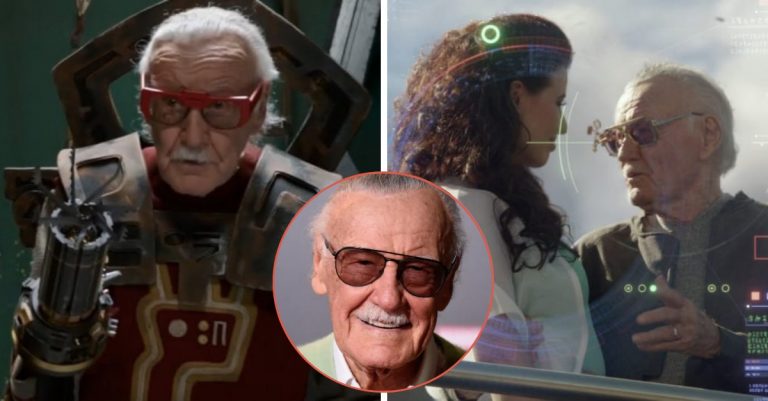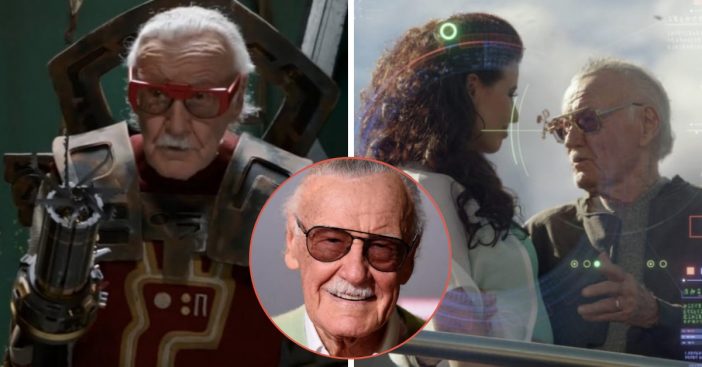 17. X-Men: Apocalypse (2016)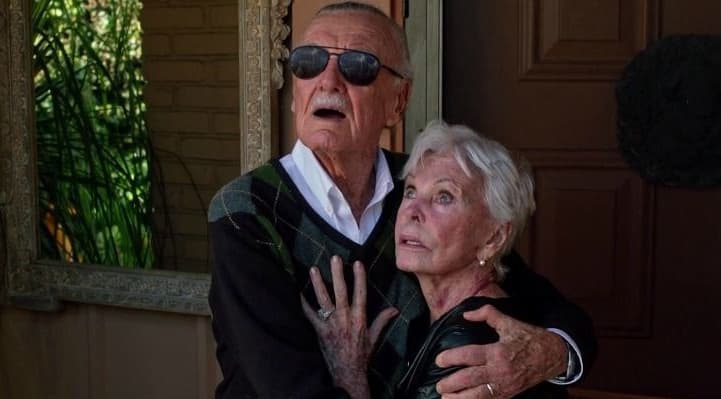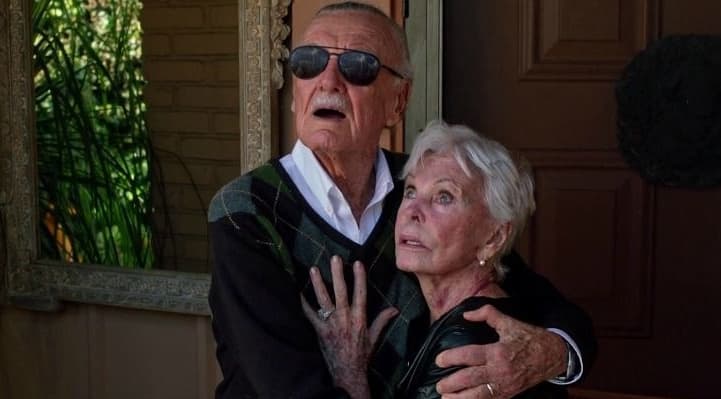 This scene is actually pretty darn adorable. In X-men: Apocalypse, he plays the role of a citizen watching a real-time nuclear missile launch. He is alongside his actual wife, Joan, in this scene!
18. Doctor Strange (2016)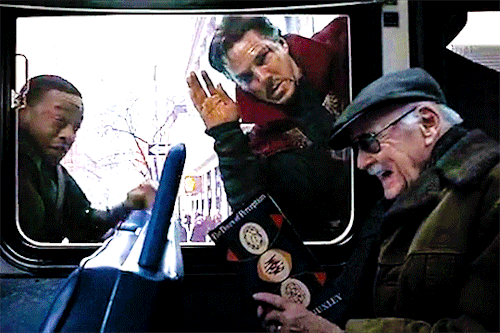 In this film, Lee was a citizen riding the bus. We don't know what's funnier about this scene; Benedict Cumberbatch's facial expressions or Lee's obvious disregard to the men in favor of his book, The Doors of Perception.
19. Guardians of the Galaxy Vol. 2 (2017)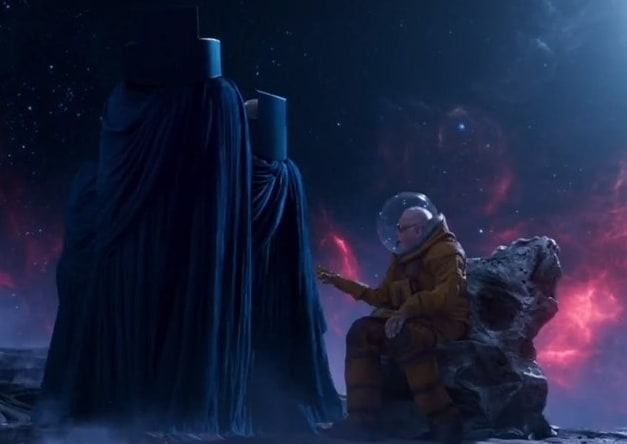 For the film Guardians of the Galaxy Vol. 2, Lee played the role of an informant for the Watchers. Marvel president Kevin Feige and Guardians director James Gunn actually confirmed that this cameo, in particular, is a nod to the fan theory that all of Lee's cameos are the same character! Uatu the Watcher, an alien tasked with observing Earth, and the universe. The more ya know!
20. Thor: Ragnarok (2017)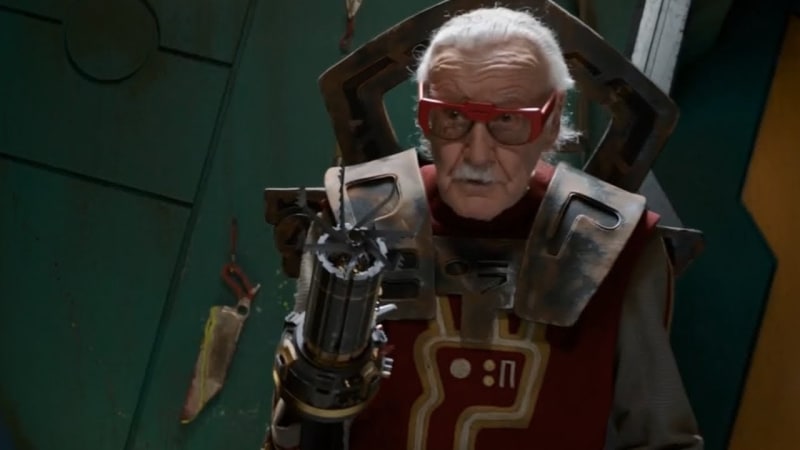 In this film, Lee takes on the role of the barber who chops off Thor's locks. "My hands aren't as steady as they used to be," Lee's character says as he approaches Thor. Not sure if we'd want to get our hair cut by him, and if you've seen the movie, the reason why is quite obvious.
21. Spider-Man: Homecoming (2017)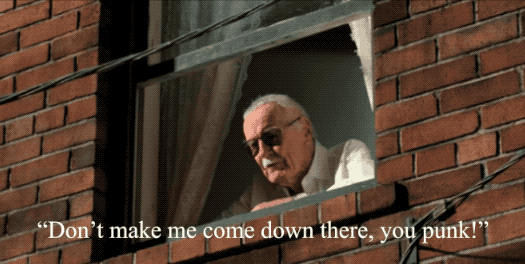 In this humorous scene, Lee plays the role of Gary, a man who dislikes Spider-Man because he's a troublemaker (at least in Gary's eyes). Lee plays the stereotypical old man role with his line, "Don't make me come down there, you punk!"
22. Black Panther (2018)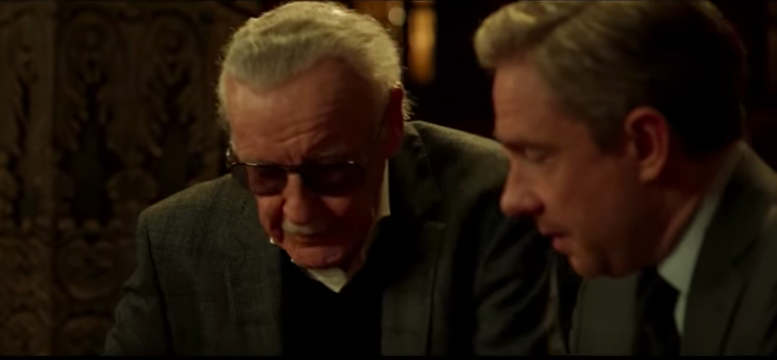 In this very recent film, Lee plays the role of a gambler in the South Korean casino who offers to keep an eye on T'Challa's winnings for 'safe keeping'.
23. Avengers: Infinity War (2018)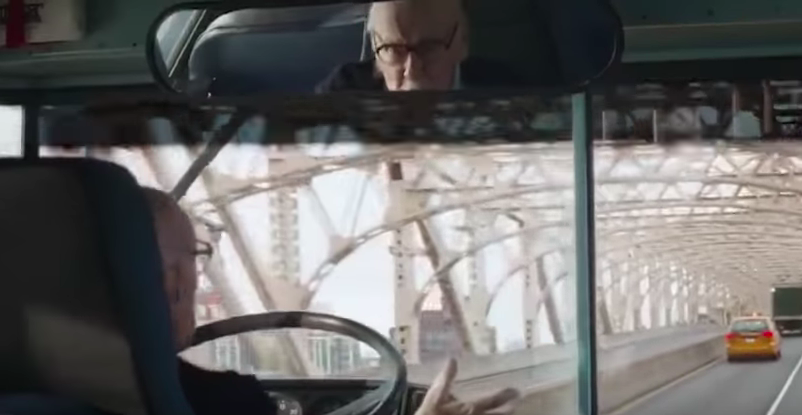 Lee starred in the recent Avengers: Infinity War film and he played the role of a disgruntled bus driver. It was a pretty great role to go out with! Despite this being the last role on the list, Stan Lee's IMDb confirms that there are plenty more cameos of him coming out soon!
Be sure to SHARE this list to honor Stan Lee's legacy in the writing and film industry! He will be greatly missed but never forgotten.
If you love Stan Lee, check out his Marvel movie cameos in the video below: