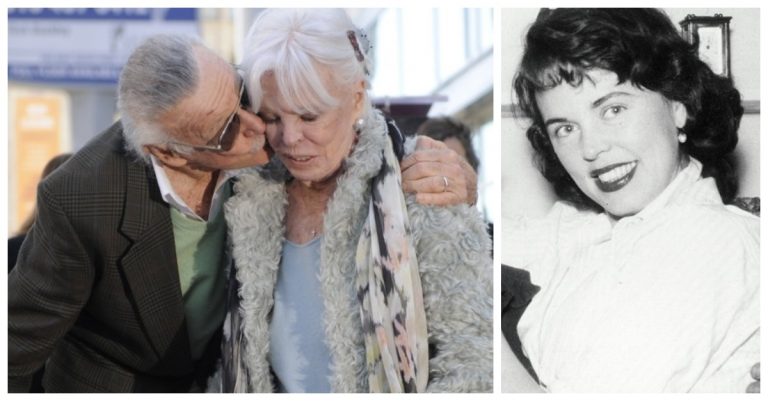 Comic book mogul, Stan Lee, recently passed away on November 12th, 2018. While a huge part of his life was obviously his impact on the Marvel industry, his wife was also a huge part of his life as they shared a 69-year marriage that actually almost didn't happen! The reason why? Joan was already married to someone else when Stan proclaimed his love for her.
It was back in 1949 when the two met and it was under pretty hilarious circumstances. Lee was apparently known to be a ladies man at Marvel and one of his cousins had suggested he go and try to sweep a "gorgeous redhead" off her feet. Well, when he tried to knock on the door of said redhead, Joan Clayton Boocock, who was a hat model at the time, answered the door instead. The rest is history, as they say.
Joan confessed to PEOPLE in 1979 (30 years into their marriage) that she wasn't all that into her first husband.
"In many aspects, it was a great marriage, but after living with him a year I was finding him sort of boring," she confesses.
On the flip side, Joan was completely head over heels for Stan and had nothing but great things to say about him upon their first meeting.
"He wore a marvelous floppy hat and scarf and spouted Omar Khayyam when he took me for a hamburger at Prexy's," she explained, "He reminded me of that beautiful man, [British actor] Leslie Howard."
Apparently, even after all this hype, when Joan went back to Reno to divorce her original husband, she had found out that there was another man who was interested in her. Like the gentleman Stan Lee is, he followed Joan to Reno and convinced her to choose him. One thing led to another and they were soon married by the same judged who issued her divorce. Whoa!
Lee reveals that he knew Joan was the one because he resembled the "dream woman" he grew up drawing.
"There was one girl I drew," Lee began, "One body and face and hair. It was my idea of what a girl should be. The perfect woman… She was the girl I had been drawing all my life."
Lee also revealed that Joan was the inspiration for him to create relatable characters for his comics that lived in the real world and had real-life issues to deal with. Despite this, in a 2011 interview, Lee explained that there was an ongoing joke between them that Joan wasn't even into comic books, saying, "My wife and I are really so close. And yet, I'm not sure if she's ever read a story I wrote. She's not into comics at all."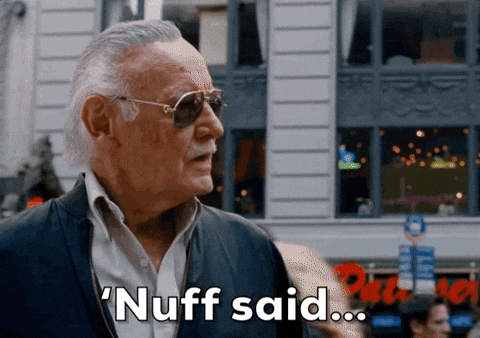 Joan Lee, unfortunately, died of a stroke in mid-2017, but now the two lovers are reunited and celebrating up in the clouds together.
Be sure to SHARE this article if you loved this story about the couple's love and perseverance for a successful relationship.
You can watch Stan Lee talk about his wife after her passing in the video below: