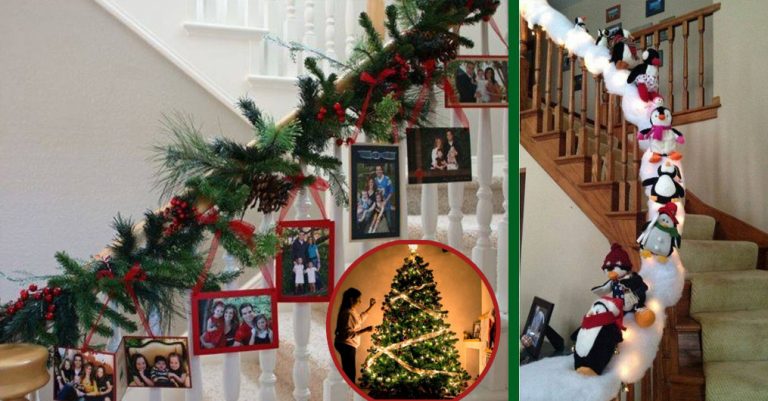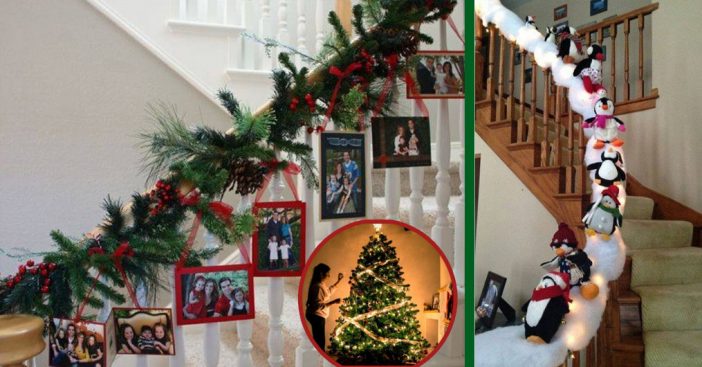 6. Add photos of your family
You could either display holiday cards on your staircase or add photos of your family from the year. It is a great way to look back and feel a little nostalgic. Perhaps you would rather put even more nostalgic photos on your staircase, like photos of your grown children when they were little. Keep it inexpensive by buying cheap frames and hanging them with ribbons.
7. Decorate the bottom of the handrail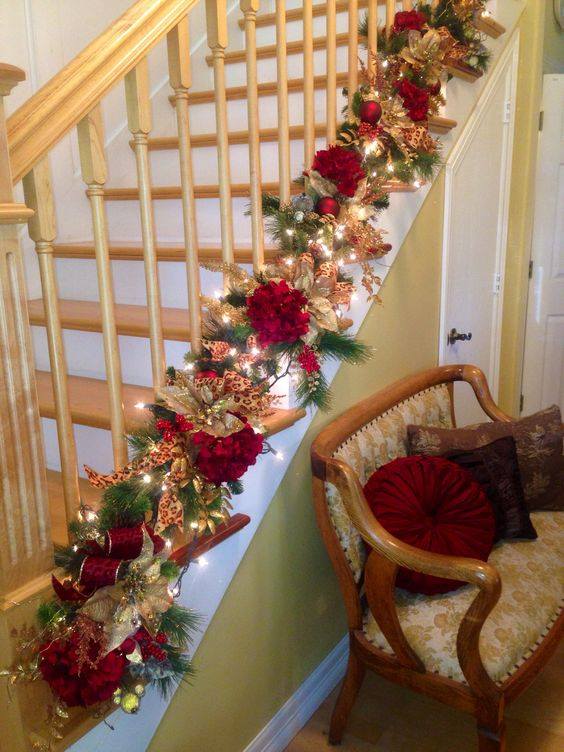 Instead of decorating the top of the staircase, try decorating the bottom of the handrail. This can be useful if you have people in your home or visitors who need access to the entire staircase handrail to get up and down the stairs.
8. Match the staircase to the Christmas tree
If you have a staircase in a room or area where your Christmas tree will be up, use it to your advantage. Tie the whole room together by matching the decor of the Christmas tree to the staircase. It will look beautiful and very put together when guests arrive.
9. Try a red and green theme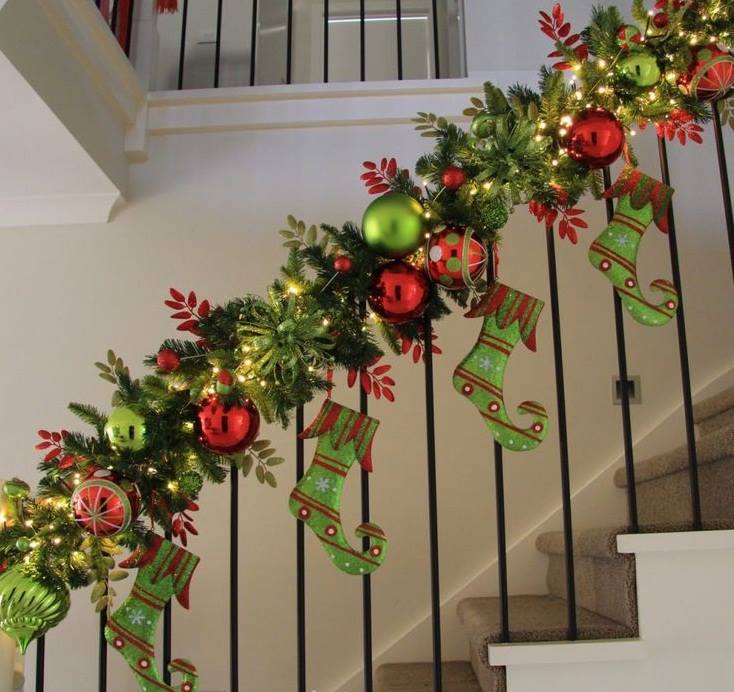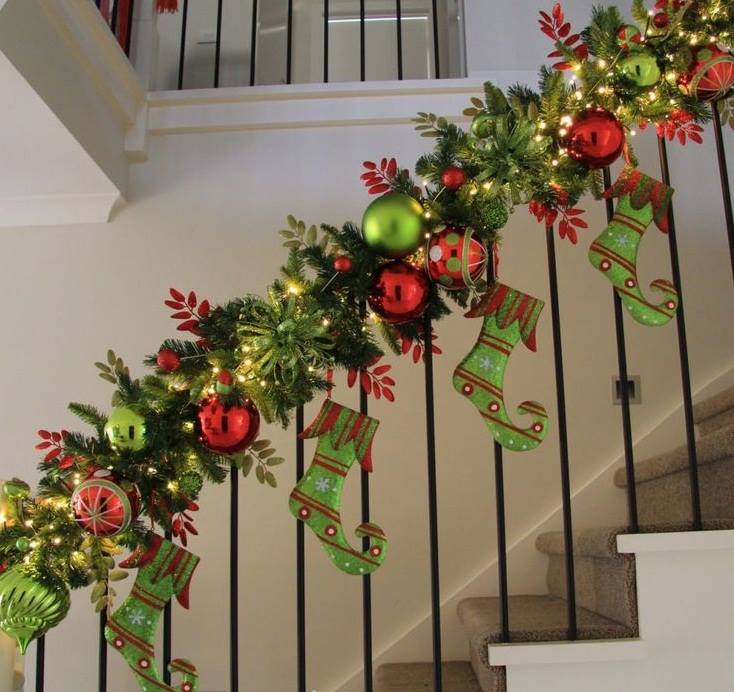 If you love the look of red and green around Christmas, go for it! Gather up all of your red and green ornaments and other decorations and add them to the staircase. These cute stockings look fit for an elf, don't you think?
What is your favorite holiday staircase decoration on this list? Which one will you try this year for Christmas? If you need some Christmas music while you decorate, play the video below!
If you enjoyed this article, please SHARE with your friends who love decorating their home for the holidays!