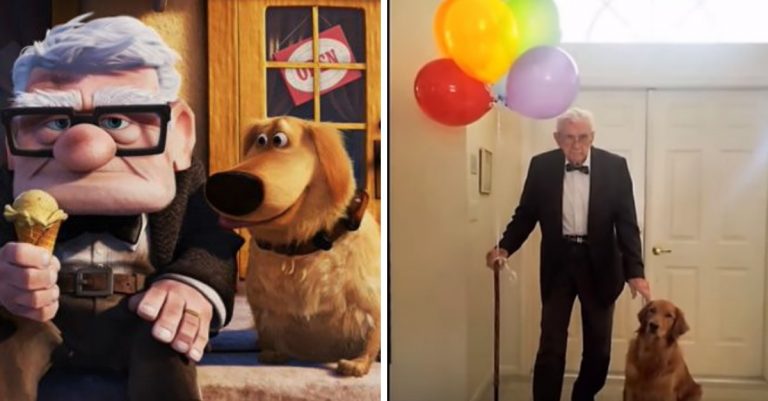 This grandfather and his canine best friend definitely win at Halloween. They dressed up as characters from the popular Pixar movie Up. Have you ever seen the movie? It follows a 78-year-old balloon salesman named Carl and his dog, Dug who ties thousands of balloons to his home so he can float away. Unfortunately, much to his dismay, Carl finds a little boy named Russell as a stowaway in his floating home.
The movie is pretty adorable with a few tearjerker moments, especially in the beginning as it shows Carl's history and the story of his marriage. The movie teaches you that you are never too old and it is never too late to achieve your dreams. The Pixar classic from 2009 is one of those movies that will always be relevant and adorable. These photos might make you want to watch it again!
A man named Henry who is 87 years old certainly knows that. He has had his golden retriever, Peyton since he was a puppy. They have been inseparable ever since. You might say they are best friends and often best friends like to dress up for Halloween together.
The pair watched the movie Up together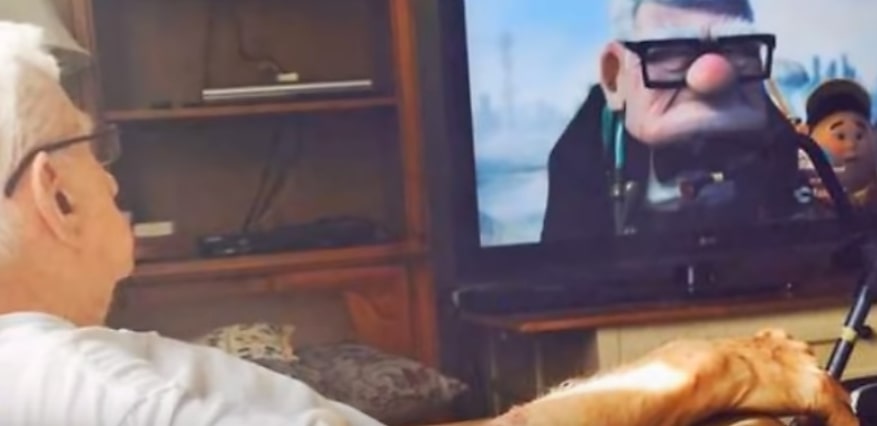 Henry's grandson says that the two spend tons of time together, often sleeping in the same room. Henry recently watched Up with his grandchildren and decided it was the perfect costume for himself and Peyton. In the movie, there is a dog named Dug who looks pretty similar to Peyton.
Such a great costume idea
Henry's grandkids always told him he looks like Carl from the movie and that Peyton looks like Dug. It was the perfect costume idea! Do you agree that they look just like the characters in the movie? What do you think about this Halloween costume? It is so cute!
What a sweet story! The best part is that they didn't even really have to dress up that much. They look so similar to the characters in the movie, it just works out perfectly. If you want a good cry, watch one of the saddest scenes ever from the movie below. It is so sad but so sweet and perfect.
If you enjoyed this story, please SHARE with your friends who love heartwarming stories and pictures of awesome Halloween costumes! People who really love the movie Up will love to see these photos too!