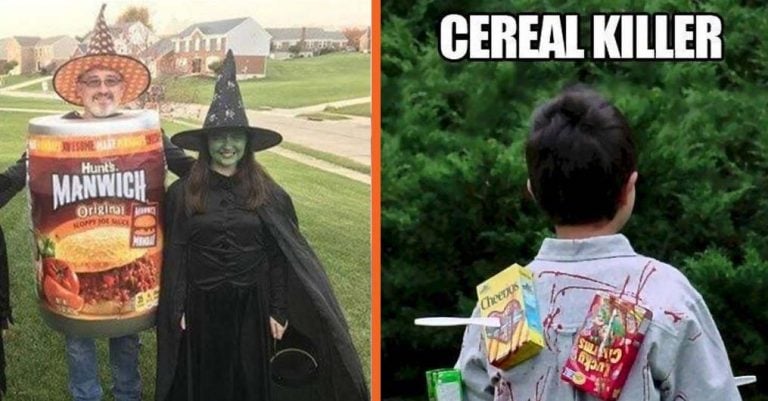 Still searching for a last minute Halloween costume? We've got your back! If you love puns and making punny jokes, you should consider doing a punny Halloween costume. If you aren't quite sure what that is yet, here are some fun suggestions.
Here are some punny Halloween costume ideas. Which of these do you think is the funniest punny costume?
1. A "Manwich"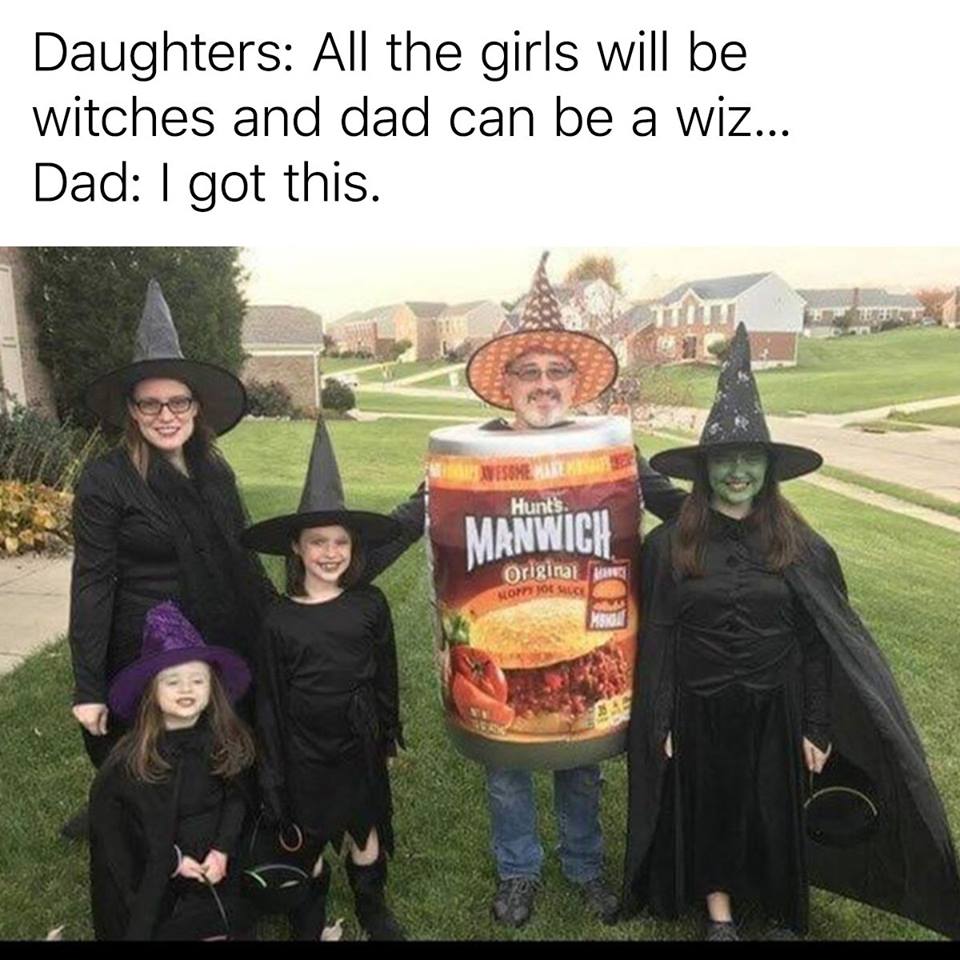 This dad is too funny! His wife and daughters wanted to be witches for Halloween and wanted him to dress up according to the theme too. Well, I guess he did! Do you get it?
2. Cereal Killer
This one is a classic and super easy to do. Save some little cereal boxes and put some plastic knives through them. Some fake blood will really put this costume over the edge too. The best costumes are the ones people don't quite understand at first but will make them laugh hysterically once you tell them what it is.
3. Starbucks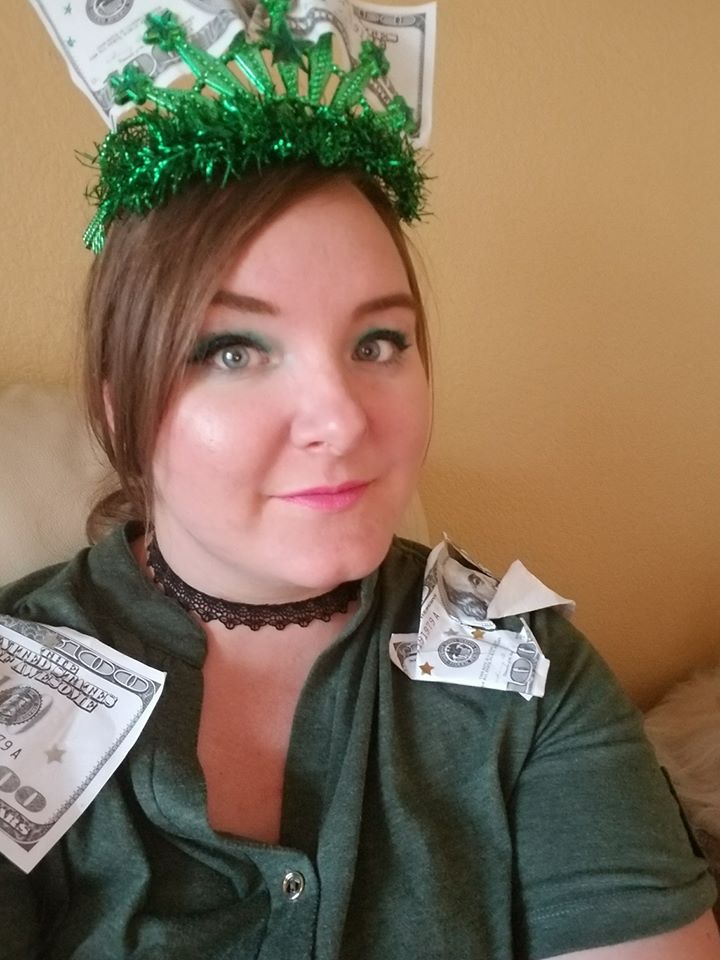 If you can't get enough of the coffee from Starbucks, be Starbucks for Halloween. Don't go too obvious, just get some green stars and fake dollars and pin them to a shirt. Get it?
 4. Fit as a Fiddle
Do you live in workout clothes? All you have to do is wear exercise gear and find a fiddle cutout to tape to yourself.
Read on to the NEXT page for even more costumes!