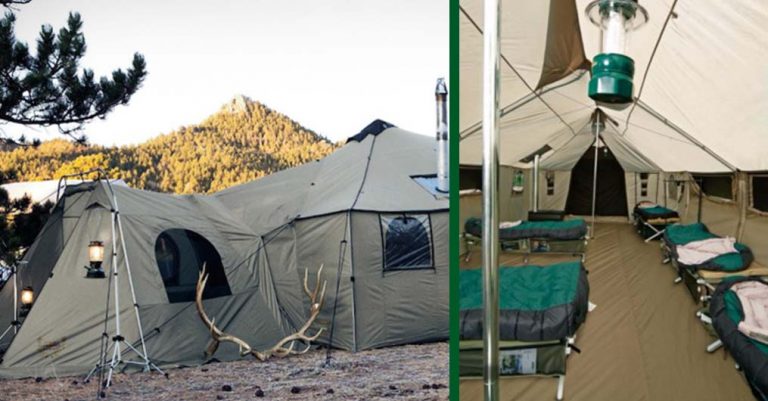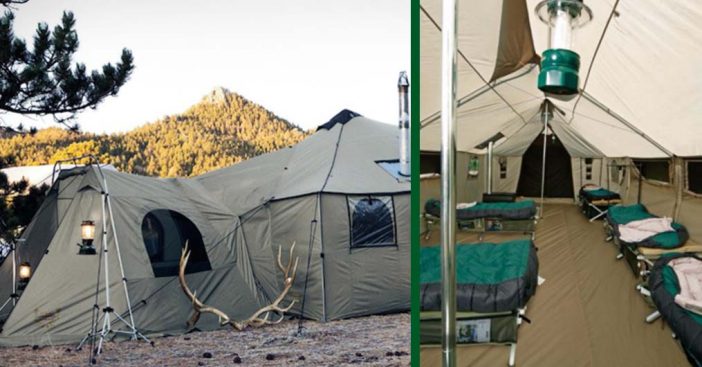 Cabela's is the place to go if you love hunting, fishing, camping and all things outdoors. They sell a lot of different outdoor items and it is a great place to get camping gear. They sell a giant tent called the Ultimate Alaknak that will fit just about your entire family, all their pets, and all their belongings. The tent is 13-by-27 feet and is actually bigger than some apartments.
If you love going camping for long periods of time, this could be an amazing addition to your camping experience. Better check to see if it fits in your campsite first though because of how huge it is. The tent has a stove jack, multi-paneled windows, 10 sturdy poles, and X-treme Tent Cloth material which is water resistant and tear and puncture resistant as well. It has two doors, a screen door and an awning over the entrance. It really does look like a small house!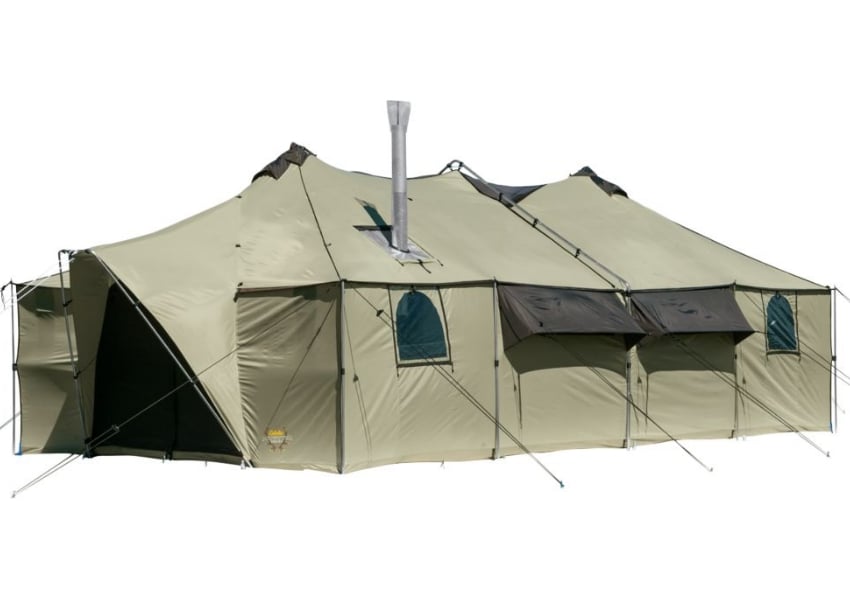 Cool Features of the Tent
11 people can sleep comfortably in this tent. You could get this tent and have all of your friends or family members sleep in there for a camping experience you won't forget. This tent was introduced around 20 years ago, but it has been updated every so often to introduce new safety features and make it more comfortable. For example, it has been updated to add pockets, room for a stove and electricity, and much more.
Where to Buy the Tent
If you are interested, you also must know that the tent weighs around 127 pounds and costs $1,500. Click here to view the tent details on Cabela's website. It is pretty expensive, but it is one of the best tents you could possibly get! Most tents that are sold in stores can fit around 4-6 people comfortable, but you could bring your entire crew with this tent. How cool is that?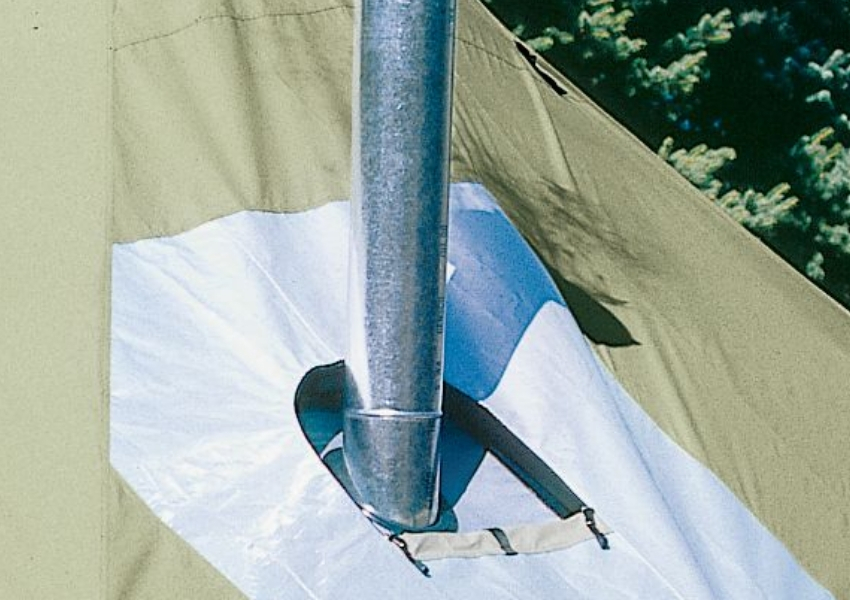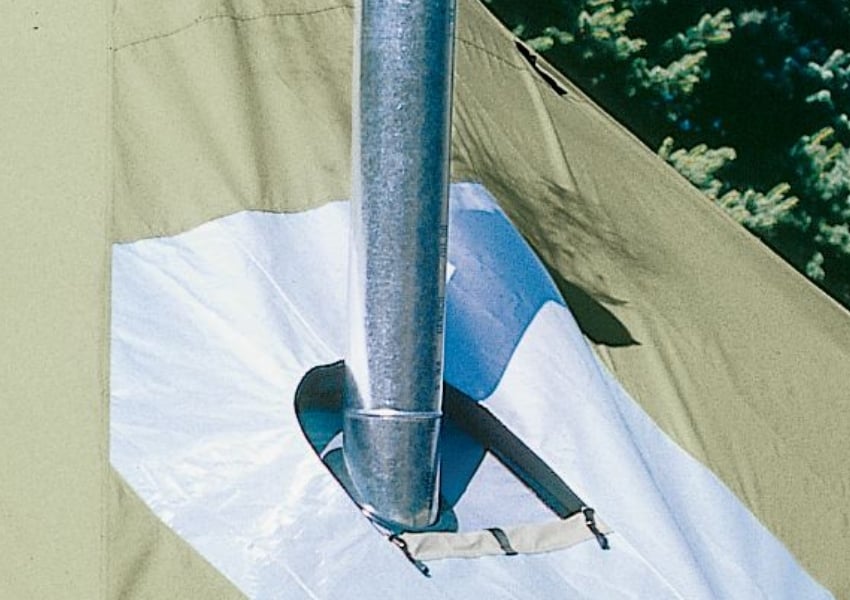 The awesome tent has 4.6 out of 5 stars on Cabela's website with over 200 reviews. Do you love to go camping? What kind of tent do you have now? Could you use a huge tent like this one? Check out a video tour of Cabela's Ultimate Alaknak Tent below! If you could design your own tent, what kind of features and what size would you make it?
If you enjoyed this article, please SHARE with your friends who love camping and could use this tent! Where is your favorite place to go camping?