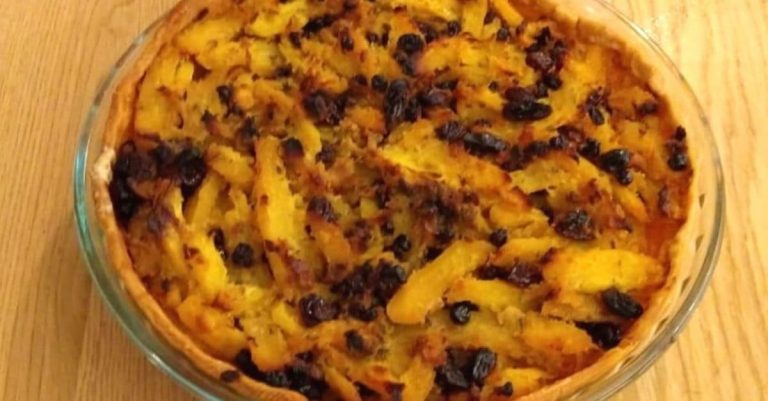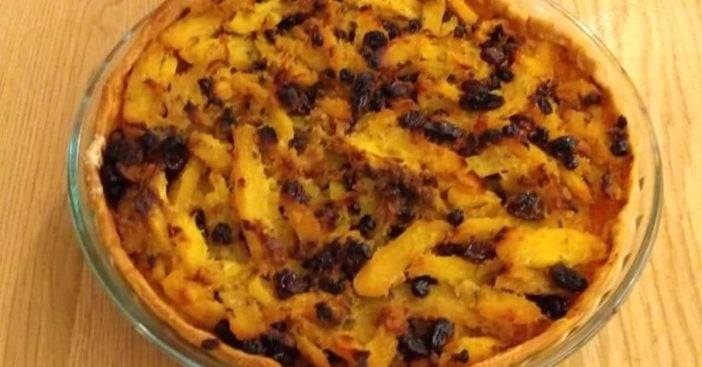 You've heard of a pumpkin pie for dessert, but what about a Pumpion pie? It combines two incredible flavors, pumpkin and apples, for a very nostalgic dessert. The recipe is actually 350 years old and this recipe comes from a cookbook from the 1670s.
Max Miller combined his love of history and cooking in videos that share vintage recipes. For Thanksgiving or any family gettogether, he decided to make a Pumpion pie and share the recipe with his followers. The original recipe is quite odd so Max decided to translate it into a modern recipe that anyone can make.
Learn the recipe for Pumpion pie
View this post on Instagram
This recipe takes about 60 minutes with the prep times being about 40 minutes. You can buy your own crust to make things a little easier. According to TODAY, you'll need a 1 (9-inch) pie crust, 1 sugar or pie pumpkin, 2 sharp apples (such as Granny Smith), lard or vegetable oil for frying (optional), 6 tablespoons salted butter (divided), 2 handfuls fresh herbs (such as rosemary, parsley, and thyme), 3 eggs (beaten), 1/3 cup raisins, 1/3 cup currants, 1/2 cup sugar, 1/4 cup sherry or sack (sack is a type of wine).
RELATED: Many Are Turning To Depression-Era Recipes During Pandemic
Set the oven to 425 degrees F. Have your crust ready on the side. If you have a pie pumpkin, you will have to peel it, remove the stem and seeds, and cut it into quarters. Slice the pieces into thin slices and then do the same with apples. Then put about two tablespoons of butter into a frying pan on medium heat.
In another bowl, mix the herbs into the beaten eggs and dip the pumpkin slices in the mixture. Then fry the pieces in the frying pan until the pumpkin softens, for about 10 minutes. Next, line the bottom of your crust with the apples.
View this post on Instagram
Scroll through the photos to see visuals of making the pie…
When your pumpkin slices are cooked, put them in a bowl with two tablespoons of butter, raisins, currants, sugar, and sherry. Mix it and pour over the apples. Bake it for 20 minutes. Then reduce the heat to 375 degrees F and cook for about 40-50 minutes until the pie is bubbling. Remove from heat once done and add two tablespoons of butter on top.
It sounds pretty delicious and unique! Will you try it for Thanksgiving this year? Learn more about the history of the Pumpion pie below:
Let's see some more retro dishes from yesteryear that you may have forgotten: