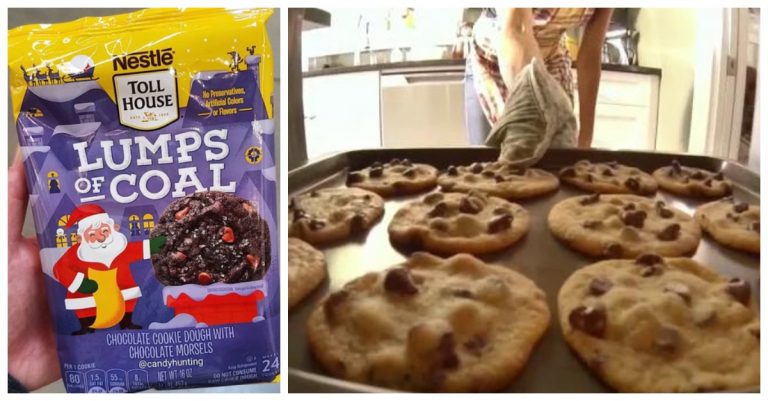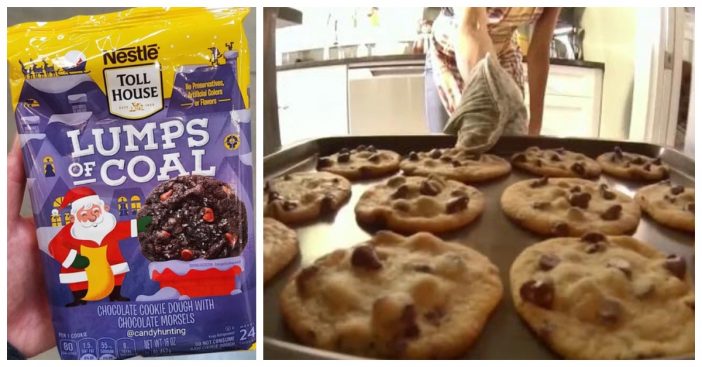 There's a brand new cookie dough that's on the rise from Toll House and it's going to be sure to freak some kids out this Christmas. Featuring new Lumps of Coal Toll House cookie dough from Nestlé, it's the newest way to let your little ones know to behave, or they might end up on the naughty list this year!
The cookie dough is entirely chocolate with red morsels of chocolate in them for a little extra holiday flair. They were actually spotted right next to another new festive Toll House cookie dough, Winter Wonderland (sugar cookie dough with snowflake sprinkles). Will you be receiving Lumps of Coal cookies this year?
These new, festive, and seasonal flavors coming out of Nestlé Toll House this year dropped first on an Instagram account called Candy Hunting. They pretty much post all of the newest junk food-related items before anyone else can.
While on the 'hunt', they came across the Lumps of Coal cookie dough and posted the photo above with the statement, "New Lumps of Coal Nestlé Toll House cookies are out now for the winter! Well, the name is new. I'm sure they've made a chocolate cookie with chocolate chips before… Found them at Hy-Vee."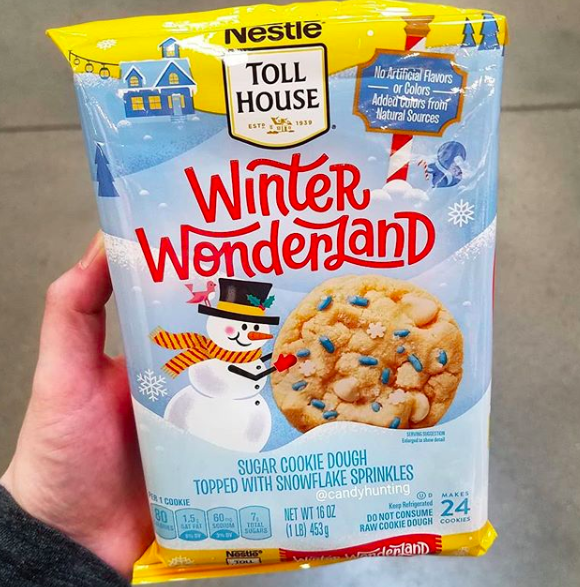 Despite both the cookie doughs from Nestlé (listed above) being found at one specific store, they're also available at other well-known retailers like Walmart. The retail giant gives buyers a 16oz pack of Lumps of Coal cookie dough in-store.
There is no idea about how long these bad boys are going to last for, but at least we have the Winter Wonderland cookie dough that will hopefully be staying with us for a while longer (in addition to the other seasonal cookies in our grocery stores). Some additional information on these cookies was provided in its own humorous Instagram post, saying, "What better way to soothe the misery (or celebrate, if that's your thing) of the upcoming winter than cookies? Winter Wonderland Nestlé Toll House cookies are out now. Found them at Hy-Vee."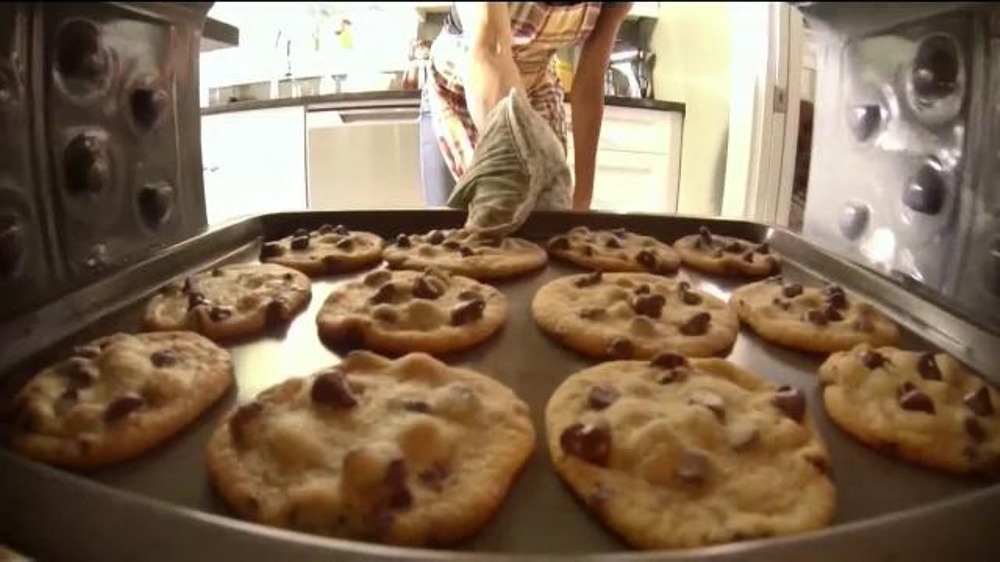 Nestlé is a global company that was originally founded in 1866 as Anglo-Swiss Condensed Milk Company. It actually went through a few name changes before landing its final and most recent name change, Nestlé, in 1905. Throughout the 1990s and 2000s, the company grew to international stardom, making it a worldwide phenomenon.
The company has racked up $89.791 billion in revenue (in 2017) and is responsible for the continued manufacturing to this date of cookie dough, noodles, and even baby food products!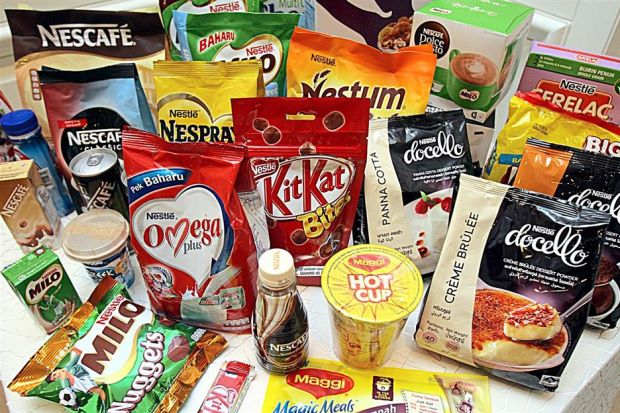 Be sure to SHARE this article if you're going to get your hands on these cookies this Christmas! What are your favorite Nestlé Toll House cookies?
Check out how to make your own DIY coal cookies below.