There are plenty of design lessons to be learned from the past—but also some warnings. The original owners of this Palm Springs home clearly loved bright, bold colors, and when they sold the home to another couple, that next couple kept the impeccably decorated rooms fully intact. When those owners recently died, the home was put on the market for $850,000, and prospective buyers got their first look at this design time capsule. Check it out, and thanks to Zillow for spotting this eye-popping find.
This home, located at 2055 S Joshua Tree Place in Palm Springs, is currently for sale for $850,000. According to the listing, this gorgeous, 3-bed, 3-bath home was built in 1969 and features "a dramatic gated entry, terrazzo floors in the hallways, custom drapes, custom furniture, den with bar and custom bar stools, a fireplace, pool, spa, views of San Jacinto mountains, two car garage, and countless details and features to enhance your experience and lifestyle."
Wait until you see this 1960s one-of-a-kind time capsule that will definitely transport you back in time.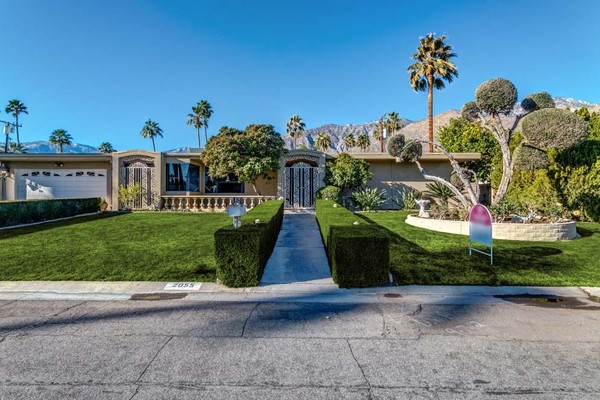 Luck of the Irish
The living room has a distinctly St. Patrick's Day feels, thanks to kelly green carpeting, luxurious jade drapes, and green and white floral-print sofas.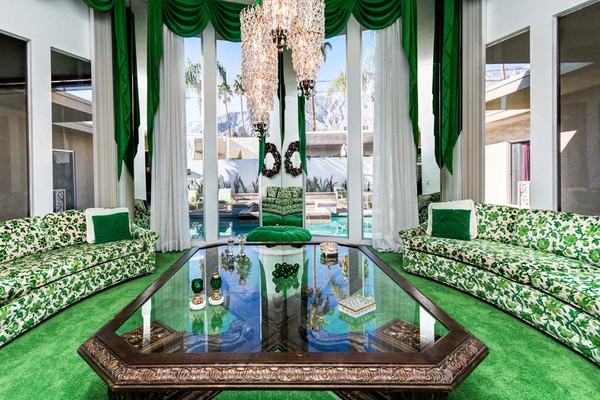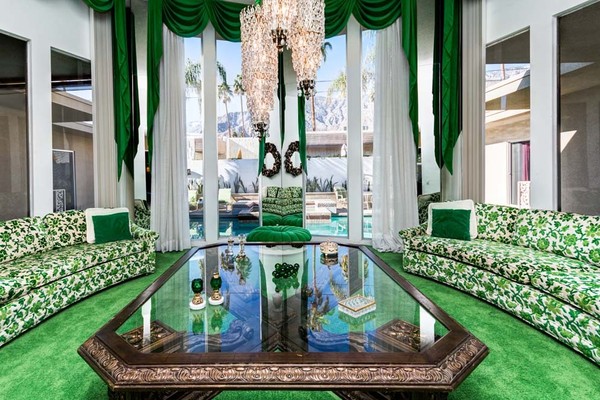 Dinnertime
The green carpet continues into the dining room, which features regal upholstered chairs that match the drapes and dark wood buffets with intricate detailing.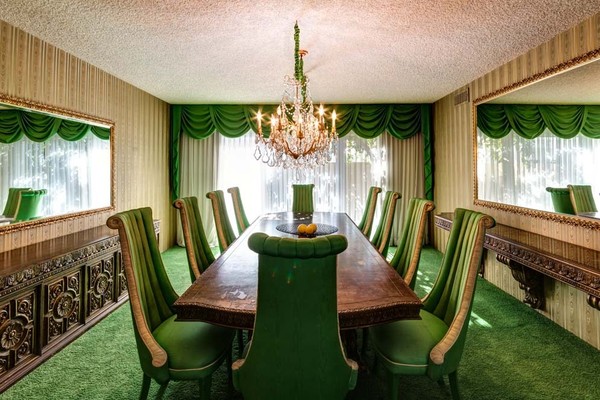 Wall to Wallpaper
The green and white striped wallpaper in one bathroom feels surprisingly modern.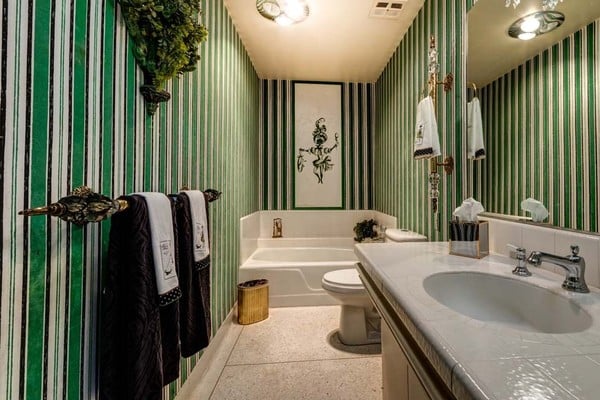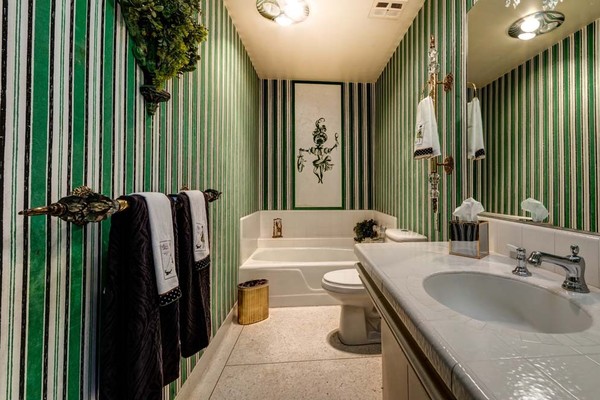 Green With…
Formal dinners only in this perfectly preserved space.
Sitting Pretty
Listing agent Lucio Bernal of Berkshire Hathaway HomeServices/California Properties told Zillow, "[The home] is in incredible condition. To re-create that stuff today would be pretty expensive." That's probably why a production company from Australia is scouting the home for a '60s photo shoot.