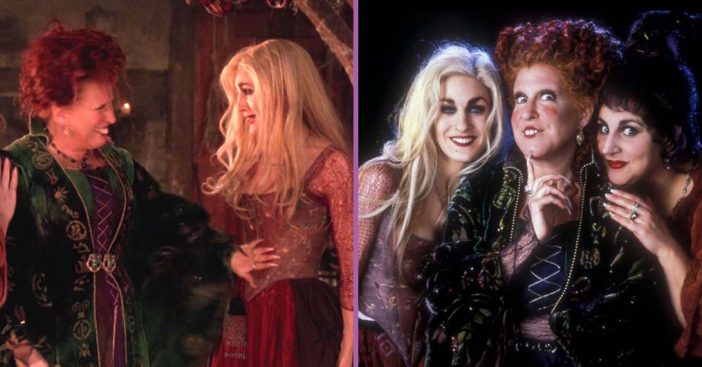 7. Did you notice this error?
Diehard fans of the movie may have noticed this. Do you remember when Max gives Allison a note in class? When she returns it outside of school, it is a different note.
8. Or this one?
The movie takes place on Halloween in 1993, which actually fell on a Sunday. They wouldn't have been in school.
9. One more error
They claim that the Sanderson sisters were hanged on October 31, 1693. However, the Salem Witch Trials (the movie is set in Salem, Massachusets) ended in May 1693.
10. The actor who played Thackery Binx did not voice the cat
Sean Murray was the actor who played the teenage Thackery Binx. However, Binx the cat was voiced by another actor named Jason Marsden. You might also recognize Sean Murray from NCIS.
11. Sarah Jessica Parker actually sang
Remember when Sarah Jessica Parker sings "Come Little Children"? That was actually her singing!
12. Did you notice this?
Dani cries over Binx's dead body at the end of the movie, and you can see that he is lying on his sister Emily's grave. How sweet but sad.
If you want to watch Hocus Pocus again this October, check out Freeform's 13 Nights of Halloween along with other spooky Halloween movies!
Please SHARE with all of your friends who love Hocus Pocus!