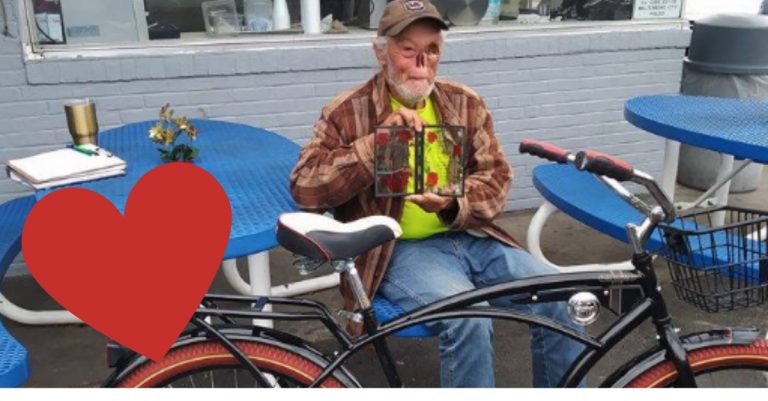 A man named Kirby Evans was deeply hurt when a store manager told him to cover up his face or leave the store, saying that he was scaring away customers. The South Carolina man was a cancer survivor who had lost both his left eye and nose and could not afford reconstructive surgery. He also cannot wear an eyepatch because the skin around his eye and nose is sensitive.
According to CBS News, he was pulled into the manager's office immediately upon walking into the store to be told to cover up or leave. In tears, he ventured on home to tell his daughter what happened. His daughter, Brandy, took to Facebook to expose this store owner and tell of her dad's story and pain.
https://www.facebook.com/brandy.evans.7330/posts/1884041558383833
The Facebook post told of the discriminatory story that Kirby faced upon walking into the store. Brandy even called out the store manager by name.
"My father is a cancer survivor, he lost his left eye and nose to this awful cancer. My father was discriminated against because of the way he looks. He cannot help what the cancer did to him. My father is the strongest man I know but, as he told me what happened to him, I watched tears roll out of his eye. It hurt me to see him hurt like this, especially over something he cannot help. My father is also on a fixed income and can not afford the surgeries it would to take to fix his where his nose was," the post says.
https://www.facebook.com/photo.php?fbid=1884256668362322&set=a.128739083914098&type=3&theater
"I thank GOD everyone is not as small-minded as Donna Crosby! I promise you he will never ever set foot in that store again! You should never judge a book by its cover until u have walked a mile in his shoes Donna Crosby. You discriminated against MY father (Kirby Evans) for the way he looks. Here are some words of advice for you. DROP TO YOUR KNEES AND PRAY YOU NEVER GET CANCER BECAUSE IT DOES NOT DISCRIMINATE LIKE YOU DID TO MY FATHER," Brandy emotionally tells through the Facebook post.
Kirby Evans himself spoke up about the situation as well, saying, "It hurt deep inside… I've never been treated like that. Never."
https://www.facebook.com/photo.php?fbid=1890637044390951&set=a.289770264477645&type=3&theater
Many people have reached out via social media to let Brandy know that her father should be covered under the Americans with Disabilities Act. The ADA specifically states that no one should be denied service due to medical disabilities and have been urging Brandy to seek an attorney.
The situation alone inspired Evans to create her own GoFundMe page for her father called "Cancer does not discriminate". She has raised almost $80,000 to hopefully schedule a reconstructive surgery date for her father to feel at peace once again. Kirby was teary-eyed and incredibly grateful to see how many people around the world care so much. You can donate to Kirby Evans' GoFundMe page here.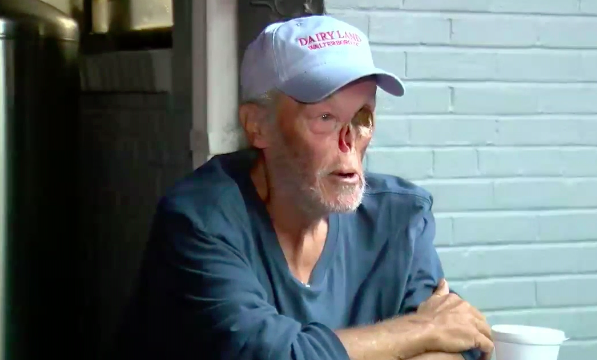 Be sure to SHARE this article if you applaud Brandy Evans' loyalty to her father! Check out the full news coverage on the story below.