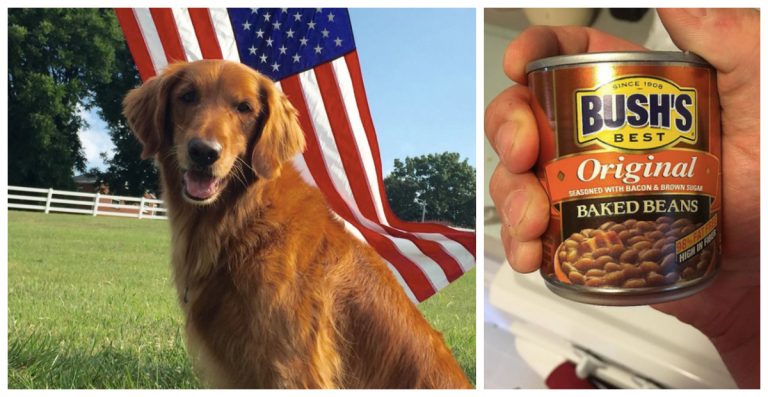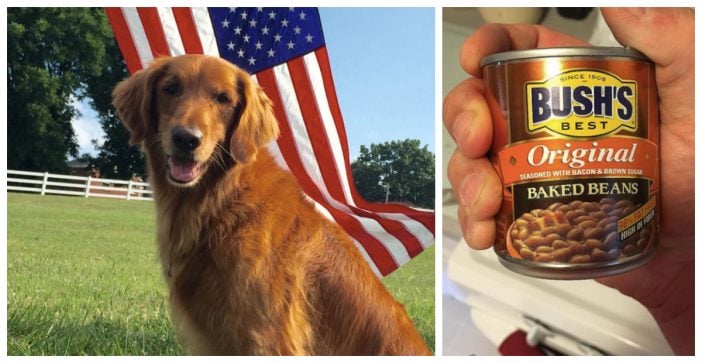 We all remember the iconic dog from the Bush's Baked Beans commercials. We are sad to report that according to CBS News, that dog named Sam has died. He was euthanized due to his aggressive cancer. Sam lived in Apopka, Florida with his owner Susan. A neighbor of the two discovered this news and posted about it on Facebook. Soon, his death went viral and now Bush's Baked Beans are responding, too.
"We continue to be overwhelmed by fan interest and their love of Duke. The relationship between Jay and his beloved dog Duke is the embodiment of the BUSH'S brand, and has been a part of our family story for more than 20 years. During that time, we've worked closely with several dogs who portrayed Duke in our commercials, including Sam," Bush's Baked Beans responded on Facebook.
The company has stated that Sam hasn't played Duke in recent years, but will always be remembered as one of the iconic Bush's Baked Beans dogs. "Because Duke is iconic to BUSH'S and so adored by our fans, we will continue to use him in our ads," the company said in a statement. According to Susan and Sam's neighbor, David Odom, Susan used to train animals like Sam to work professionally in commercials.
In the memorable Bush's Baked Beans commercials, "Duke" is remembered for his snarky comments to his owner, Jay. Duke moves his lips like that of a human's and is on the verge of spilling the Bush's family secret about the beans!
Many took to social media to express their condolences for the dog.
So Duke, the Bushes Baked Beans dog died. Lil homie just wanted us to know the secret recipe. r.i.p 🙁 pic.twitter.com/ldJzoFdi9O

— Kev (@kevnhill) July 1, 2018
We can relate. We just want to know the secret recipe!
Duke, the bush's baked beans dog died, so July 4th is CANCELLED.

— A Sicko For Cabaret (@k8lynhowell) July 3, 2018
4th of July is officially canceled. Bush's Baked Beans will never be the same.
This is Sam. But we know him as Duke, the Bush's Baker Beans dog. As we approach the 4th of July, let us remember him as he was euthanized because of his aggressive cancer. Fly high Sam, all dogs go to heaven 🙏🏽 pic.twitter.com/xMY1NITunm

— • (@chloeynshyrah) July 2, 2018
"All dogs go to heaven" is right. Sam is no exception!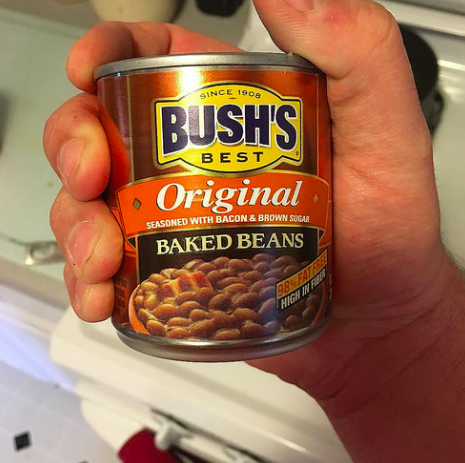 Be sure to SHARE this article to honor Sam's legacy and life.