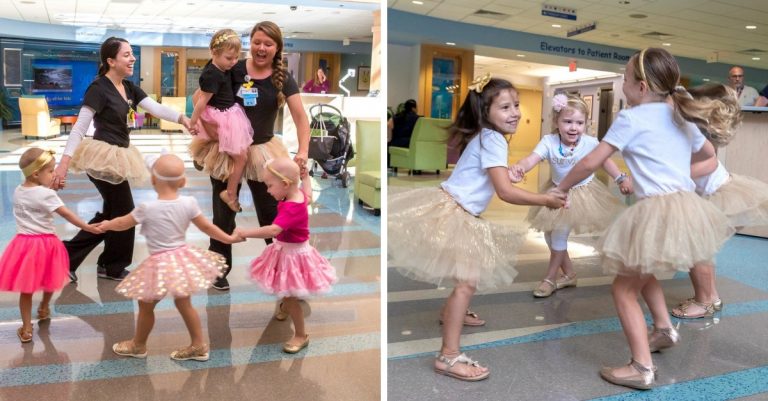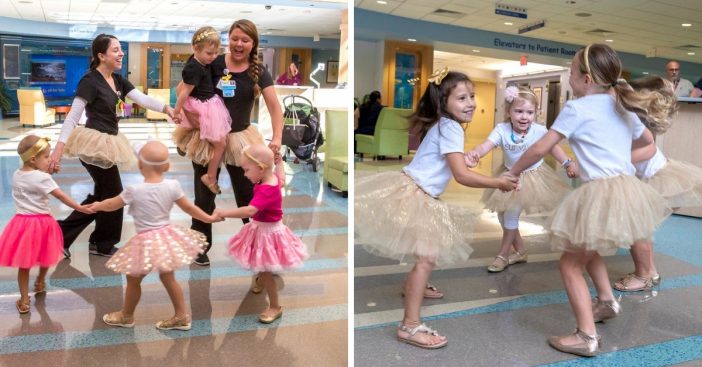 Three years ago, four sweet little girls and their families were dealing with the unimaginable. They were all in treatment for cancer at a hospital in Florida. They met while they were in the hospital and leaned on each other throughout the entire process.
Recently, they reunited for a photo shoot. This time as cancer survivors. The girls are McKinley, Ava, Chloe, and Lauren and they are all between 4 and 5 years old. They have taken a photo together each year since they met in the lobby of the Johns Hopkins All Children's Hospital in St. Petersburg, Florida.
This photo shoot was very special. It was the first time they were all in remission. McKinley, Ava, and Lauren had acute lymphoblastic leukemia, and Chloe had a rare form of lung cancer. One of the little girls said that they bonded quickly because all of them had sick blood. They also bonded over their then bald heads.
It is generally abnormal for a 3-year-old girl to have a bald head, but since all of her friends in the hospital were bald, it gave each girl a sense of normalcy while going through something so traumatic. The mothers also said they relied on each other while their daughters went through treatment. It must have been nice to lean on someone who knew exactly what they were going through.
They have all now finished their treatments. Lauren was the last one to complete treatment on September 10. They are now able to go back to school and start living more normal lives. However, one thing will always remain the same: the very special bond they all share together.
What a sweet story! How amazing is it that all four of these beautiful girls were able to beat cancer! I bet they will be lifelong friends after having met in the hospital. It is so great to see them go on to lead normal lives and we wish them all the best in the future.
What do you think of this touching story? Aren't the photos adorable and inspiring? Do you have a similar story in your life or about someone you know?
If you enjoyed this story, please SHARE with your friends and family! It will surely brighten their day and make them feel thankful.