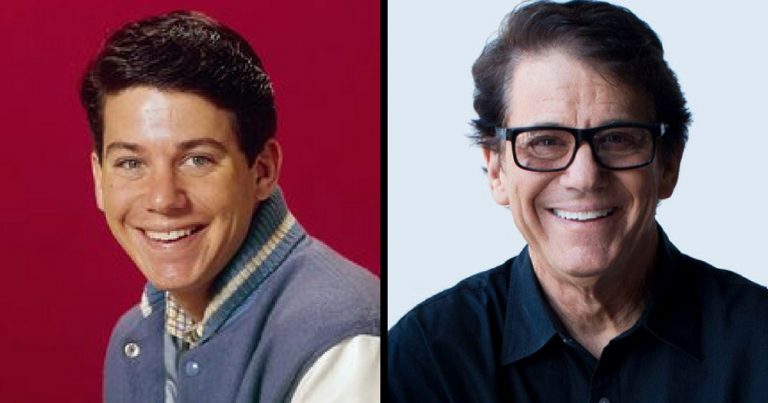 In an exclusive interview with Closer Weekly, Happy Days star Anson Williams shares the story of how he beat cancer — and gained a new perspective on life.
Just before Christmas last year, the actor who is best known as Potsie, was diagnosed with Stage 2 colon cancer. He soon underwent two surgeries and spent three weeks in the hospital, but he emerged with more than just a clean bill of health — he had a new attitude. "I turned it into a positive," Anson tells Closer of his diagnosis. "I learned I have a purpose for living."
"It was the wake-up call I needed," Anson, 67 — who is now working to save lives, inspired by his uncle, Dr. Henry Hemlich, by raising awareness of Drowsy Driving, the current cause of more deaths than substance abuse — tells Closer exclusively. "I needed to reprioritize my life. It actually became beneficial for me in that I became so much stronger about what I believe in."
Most of all, "I learned to have a deeper appreciation for my family," Anson says of Jackie, his wife of nearly 30 years, as well as his five daughters and two grandchildren. "I always knew I loved them and they were important, but now it's at a whole new level."
During his extended hospital stay, "I would walk around my floor and try to make patients and other people laugh," Anson recalls to Closer. "I did what I was trained to do — bring good humor, take the stress out of people's lives, and make them smile."
MORE: 'Happy Days' Star Donny Most Talks Finding His Way Back to "His First Love" Singing
Anson tells Closer that he has also been trying to help others facing similar health situations by opening up about his cancer battle on social media. "I put down what I was feeling, and I thought people would connect with my story," he says. "I wanted to inspire someone else."
Source: Closer Weekly
If you LIKE this story, please SHARE this story with your Facebook friends and your family!