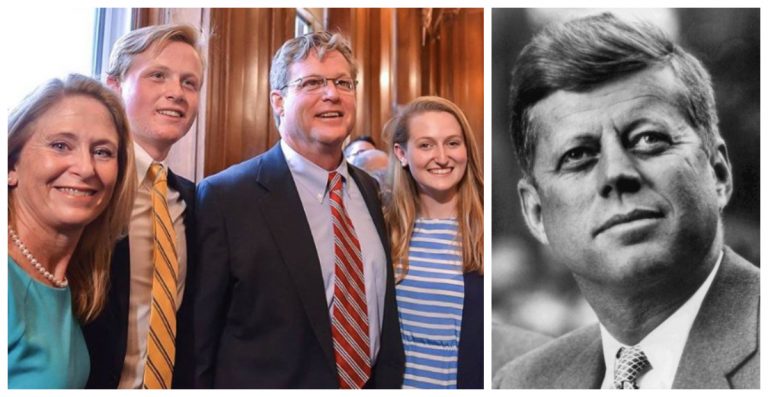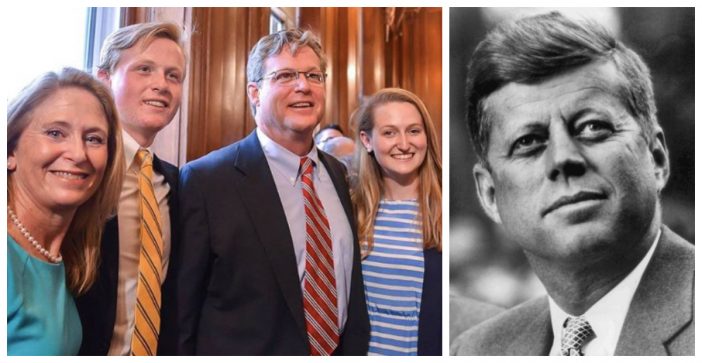 UPDATED 01/27/2022
Nearly 60 years after John F. Kennedy's presidency, he would be very proud to learn of the mark that his grandkids are making and doing his legacy proud. While they are driven by determination to carry on his dreams and goals, they are also living out their individual passions, making for great future leaders in their own right.
His grandkids are not only pursuing politics, but other creative careers like acting, modeling, and sports. Here are 10 of the Kennedy grandkids and how they're doing JFK proud.
1. Joseph Kennedy III
Joseph Patrick Kennedy III was born October 4, 1980 and is very much following in JFK's footsteps. The son to Joe Kennedy II and Sheila Brewster, he graduated from Harvard Law School and served as the U.S. representative for Massachusetts's 4th congressional district from 2013 to 2021. Since departing that position, he founded Project Groundwork, which focuses on boosting local community organizing efforts throughout the country. Additionally, he is a political commentator for CNN and, back on June 4 of last year, he was appointed as a member of the President's Commission on White House Fellowships by President Biden. In his private life, he's been married to Lauren Birchfield since 2012 and they have two children.
2. Robert Kennedy III
Robert "Bobby" Kennedy III was born in 1984 to Robert Kennedy Jr. and Emily Ruth Black. He married Amaryllis Fox, a writer, peace activist and former CIA officer, in 2018 and the following year she gave birth to their daughter, Bobby. Then, in 2021, she gave birth to their son, Cassius Watts Thoreau Kennedy. Bobby related, "We named him Cassius for the great Muhammad Ali, who sacrificed millions, relinquished his titles and went to prison rather than participating in an unjust war. Thoreau for Henry David Thoreau, who chose jail over the support of slavery. And Watts, for Alan Watts, lifelong student and teacher of nonviolence, who plays his own role in our love story." As to his career, he's actually worked as an actor, writer, director and producer on the documentary ELEW: Live from Infinity (2012) and the film Fear and Loathing in Aspen (2021).
3. Kathleen "Kick" Kennedy
Kathleen Kennedy, also known as "Kick" (in tribute to her aunt) was born in 1988 and is a model/actress. She is the daughter of Robert Kennedy Jr. and Emily Black. After graduating from Stanford University in 2010, she began studying acting at the Lee Strasberg Theater. She's guest-starred in shows like Curb Your Enthusiasm, Newsroom and, as herself, Gossip Girl. She even did a modeling shoot for Town & Country magazine.
4. Tatiana Kennedy Schlossberg
Born in 1990, Tatiana is the daughter of Caroline Kennedy and Edwin Schlossberg. She attended Yale University and was the editor for the Yale Herald. She interned for the New York Times in 2014 and continues her work there as an environmental reporter, frequently focusing on climate change. In addition to writing for The Atlantic, she is the author of the book Inconspicuous Consumption.
5. John Bouvier Kennedy Schlossberg
John Bouvier Kennedy Schlossberg was born in 1993 and is a writer. He is the son to Caroline Kennedy and Edwin Schlossberg and the only grandson to JFK and Jacquieline Kennedy Onassis. He graduated from Yale in 2015 and entering Harvard Law School in the fall of 2017 and Harvard Business School in the fall of 2018. Following his graduation from Yale he also worked at the Japanese internet and e-commerce company, Rakuten; and spent some time with the U.S. Department of State and Suntory Holdings, Ltd., a Japanese brewing, distilling and beverage company. Additionally, as an actor he was cast on an episode of the CBS drama Blue Bloods.
6. Patrick Shriver Schwarzenegger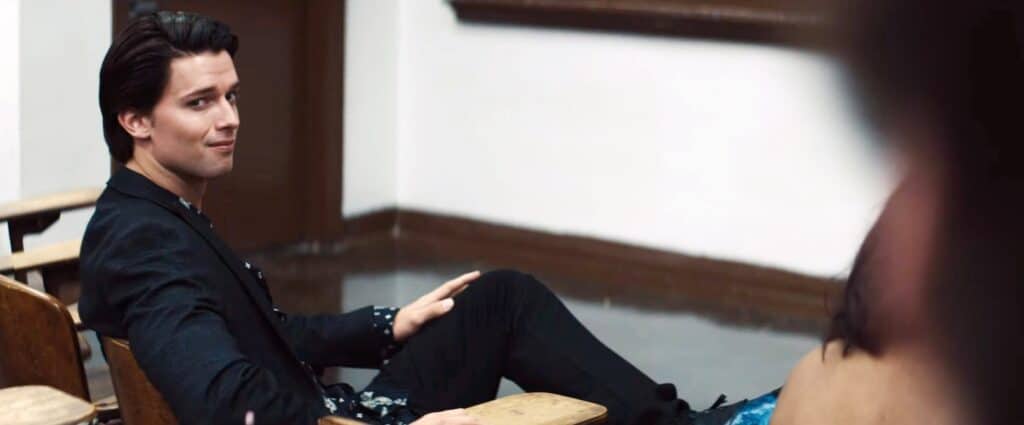 Patrick Schwarzenegger is an actor and model who was born in 1993. He is the son of Maria Kennedy Shriver and Arnold Schwarzenegger, and grandson of Eunice Kennedy. He graduated from the University of Southern California and dove right into the world of acting. He's been in 11 movies between 2006's The Benchwarmers and 2021's Warning. There was also the TV series Scream Queens in 2015 and the 2017 miniseries The Long Road Home.
7. Conor Kennedy
Conor Kennedy was born in 1994 and is currently a student at Harvard. He is son to Robert Kennedy Jr. and Mary Richardson Kennedy. He has participated in many Democratic-run protests, but really made headlines when he was rumored to be dating singer Taylor Swift in 2012. Since 2013 he has worked as the Founder and Director of Administration for Deerfield Foods, which is described as "a market-based solution which helps Bay Staters eat healthier."
8. Mariah Matilda Kennedy Cuomo
Mariah Matilda Kennedy Cuomo was born in 1995 and works as a consultant. She is the daughter to Kerry Kennedy and Andrew Cuomo. She graduated from Brown in 2017 and was an associate at The Boston Consulting Group in New York. Beginning in August 2021 she was an MBA Candidate at Northwestern University — Kellogg School of Management.
9. Kiley Elizabeth Kennedy
Kiley Elizabeth Kennedy was born in 1994 and is a competitive snowboarder. She is the daughter to Edward Kennedy Jr. and Katherine "Kiki" Gershman. In 2014, she broke the Wesleyan pole vault record when she cleared 10 feet, finishing first place.
10. Kyra LeMoyne Kennedy
Kyra LeMoyne Kennedy was born in 1995 and is a model, having made her debut walking the runway for fashion label Just Drew in 2016. She is the daughter of Robert Kennedy Jr. and Mary Richardson Kennedy. She's informally considered an Instagram socialite, known for just posting a bunch of glamorous photos from shoots. She recently just covered a photoshoot for Galore Magazine and is associated with the "Snap Pack" and "Rich Kids of Instagram" social groups of children of influential or wealthy individuals.
Be sure to SHARE this article if you love the Kennedy family!