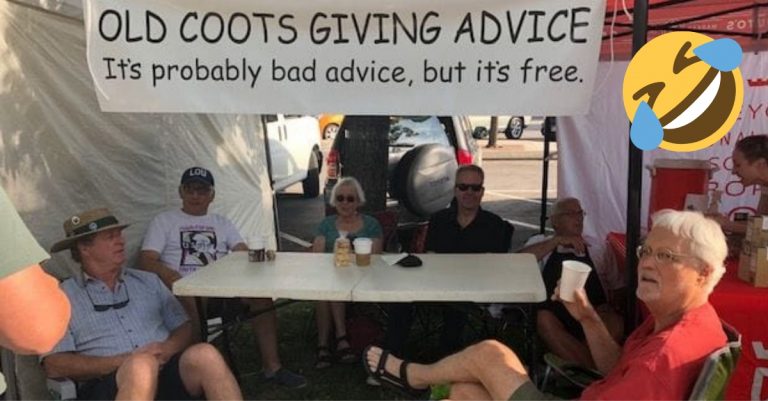 What would you do if you passed a table full of elderly retirees, displaying a huge sign that read 'Old Coots Giving Advice – It's probably bad advice, but it's free'? Probably go up and start asking for advice! The 'Old Coots' gang consisted of Gus Wheeler, Lou Borgenicht, Carol Sisco, Chris Vanocur, Tony Caputo, and John Lesnan.
The friend group needed a new and creative way to liven up their Saturdays since they all knew each other's life stories. What better way to share their life knowledge than to give advice and wisdom to anyone who inquired? That's exactly what Tony Caputo sought out to do. Except people started taking it seriously and it became a real thing.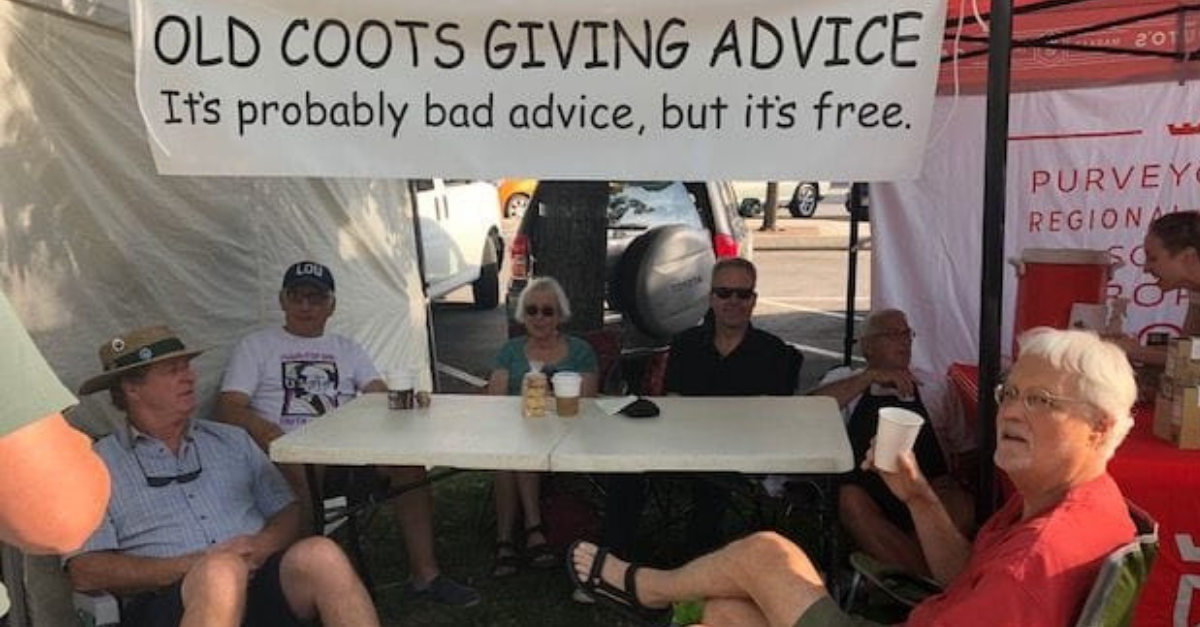 What was supposed to start off as a joke actually started turning into real life advice. People would come up to their table and ask them some really thought-provoking questions. The Washington Post was one of the first sources to report on this interesting story. While some of the inquiring questions are sort of hilarious, a good portion of them are also genuine and worth the thought process.
People would ask questions like:
"Where can I find someone to love?"
"Why does my cat pee on everything in the house?"
"Have I put in enough time at my new job to take a one-week vacation?"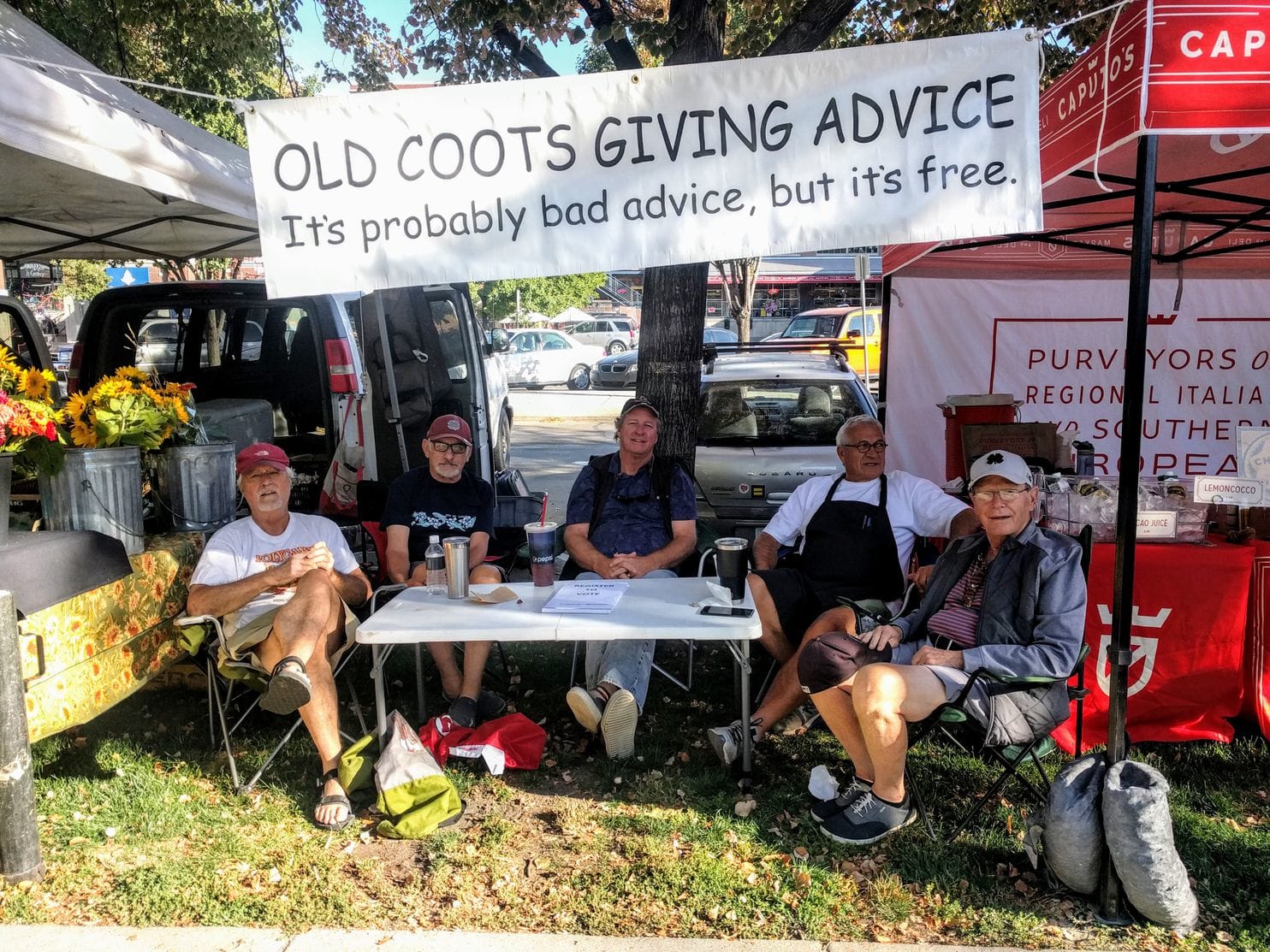 "It started as a joke, but it's become a phenomenon," said the ring-leader of the group, Tony Caputo, "Somebody told us the other day that we're the most popular attraction at the market. We always listen carefully and don't give gratuitous advice."
When the 'Old Coots' realized that they were some becoming a popular trend on the market and people were really taking their advice seriously, they began to take it seriously, as well. Carol Sisco says that a lot of the questions come from young people who want advice on how to find a partner. The group has agreed that the topics of religion and politics are the only 'off limits' topics that they refuse to discuss. Smart!
The table setup took place right in the middle of a Farmer's Market. Many people would come to ask for life advice and then take pictures with the group. Imagine walking around a Farmer's Market, inquiring about little knick knacks and other home goods, and then just stumbling upon this group.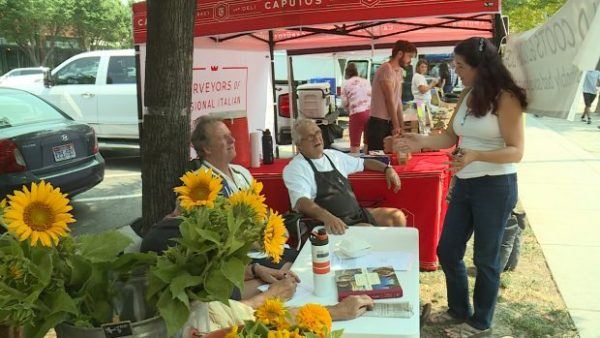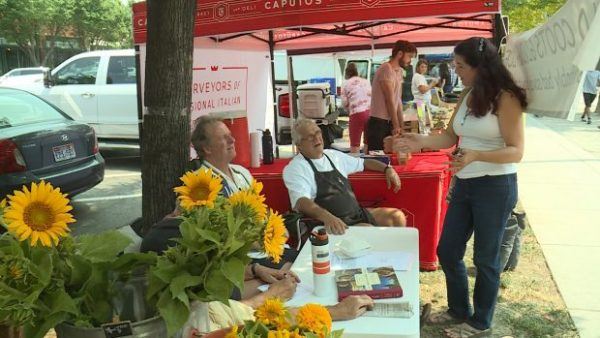 We have to give it to them for being such good sports and just awesome advice-givers. Way to go, Old Coots!
Be sure to SHARE this article if you got a good laugh! Don't forget to check out the video below of life lessons from 100-year-olds.