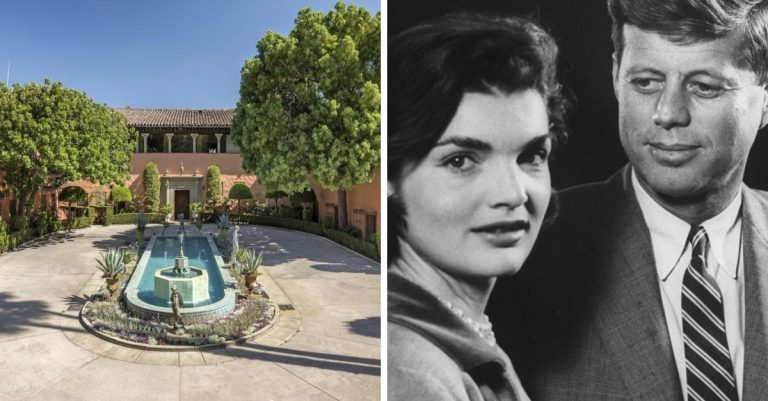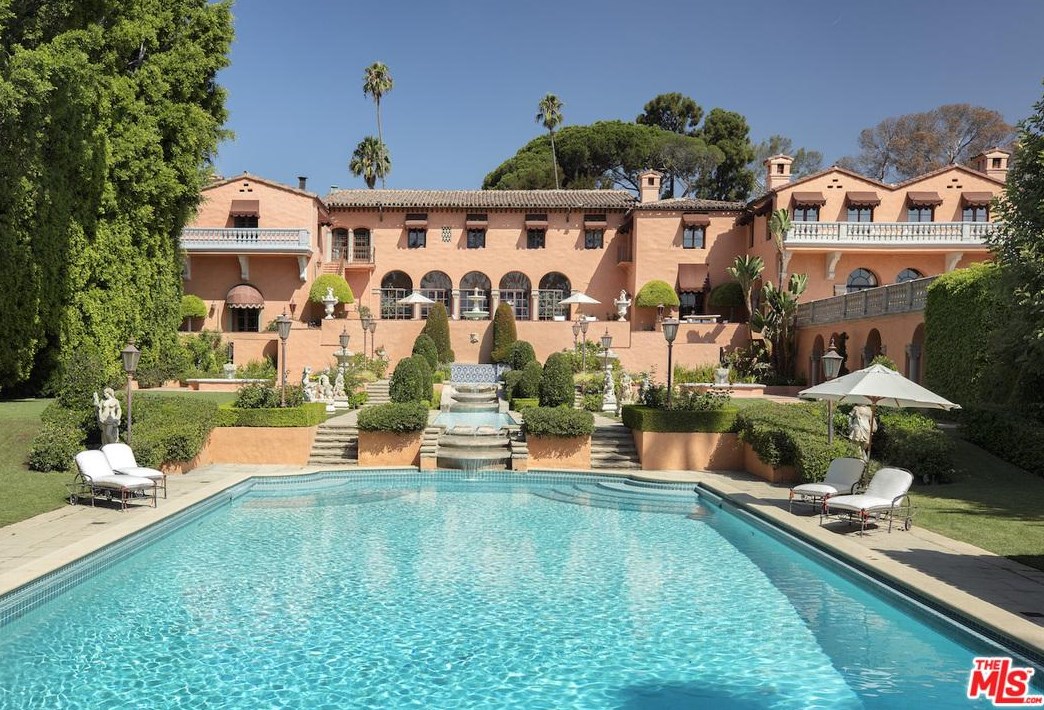 Pictured above is the outside view of the house in addition to the pool which is resided near the outdoor patio.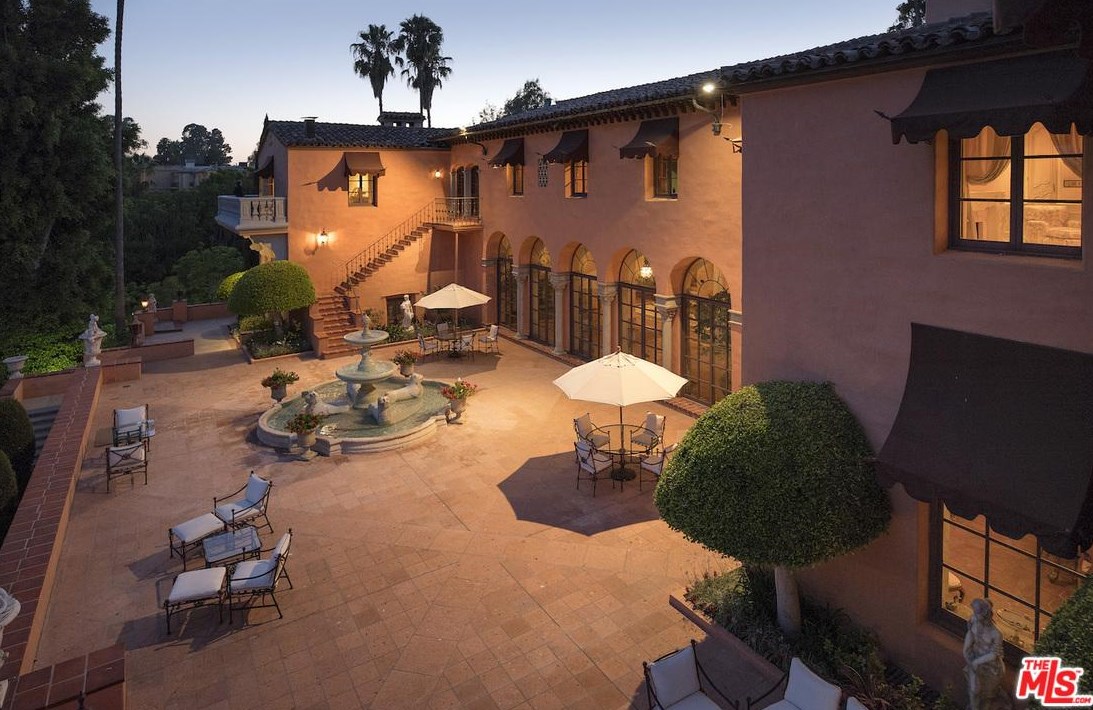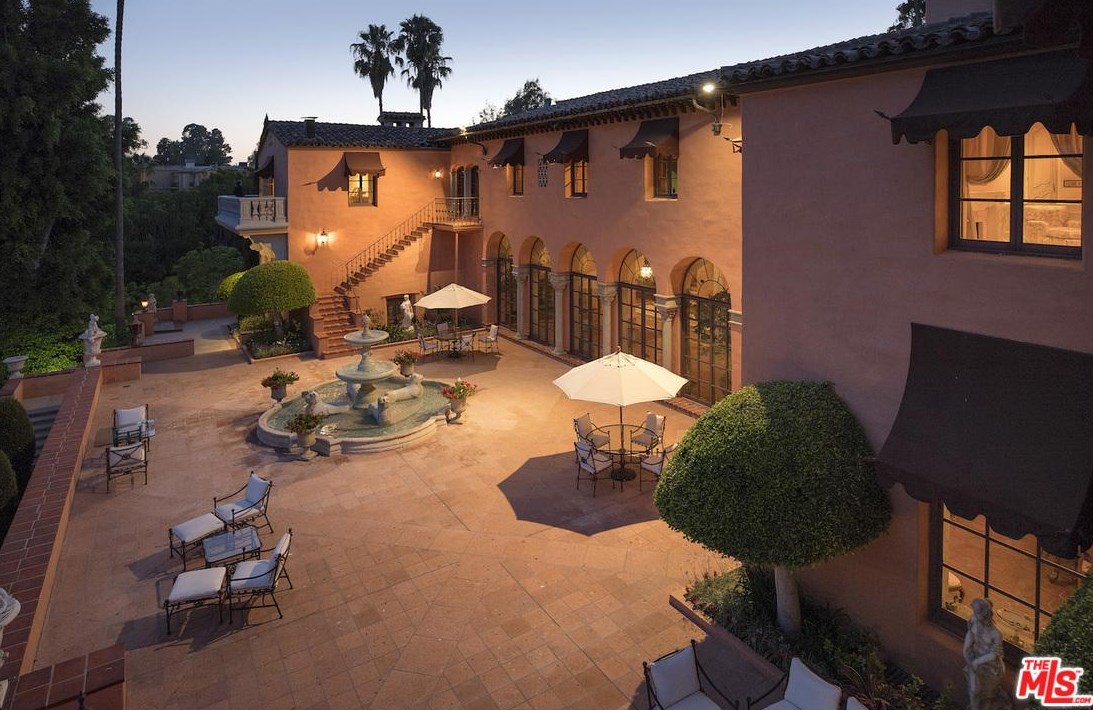 The outdoor patio is generous in width, featuring a beautiful fountain, a few patio tables, and lounging lawn chairs that are poolside.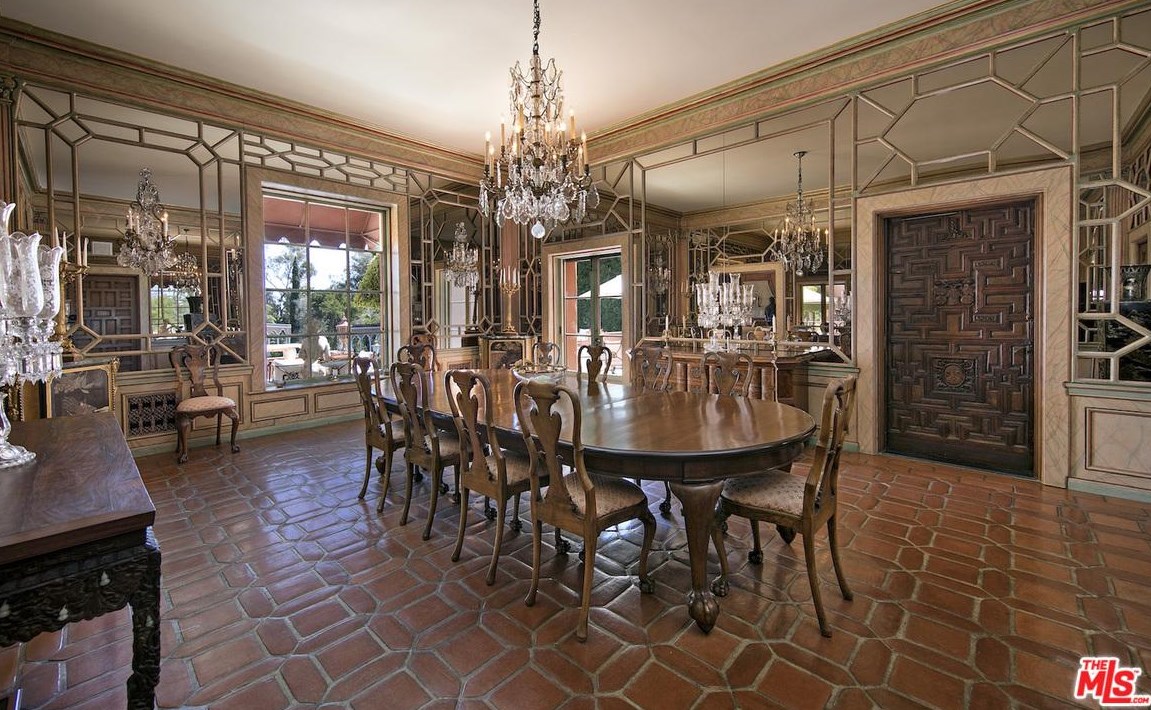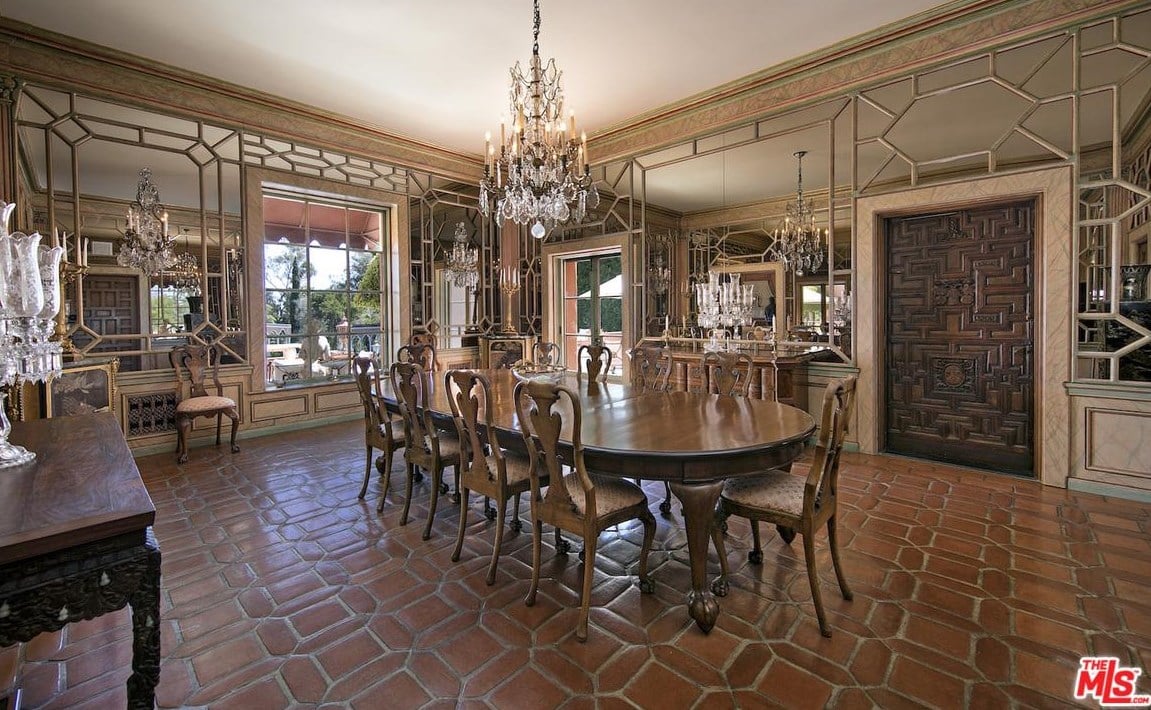 The dining room is also incredibly gorgeous, featuring ceiling chandeliers, a hardwood dining table, and large windows with a beautiful view of the outdoor patio and pool.
We aren't sure how many lounge rooms there are in this house, but there's probably a lot! This particular lounge room is complete with a pool table and a fireplace, so you're sure to be kept warm and entertained!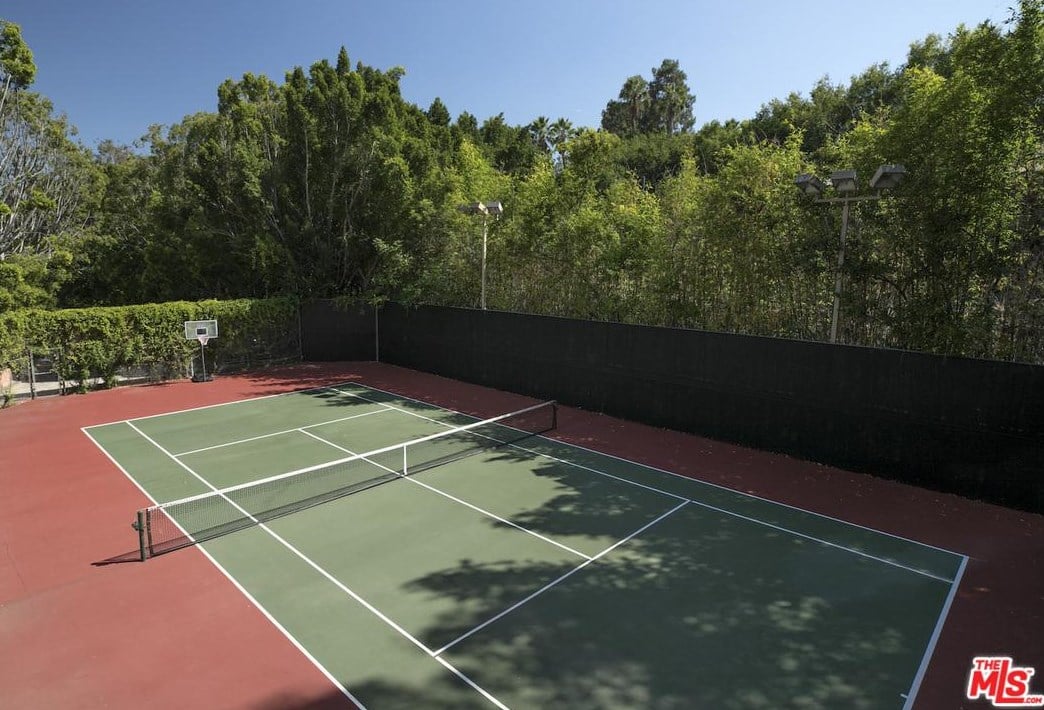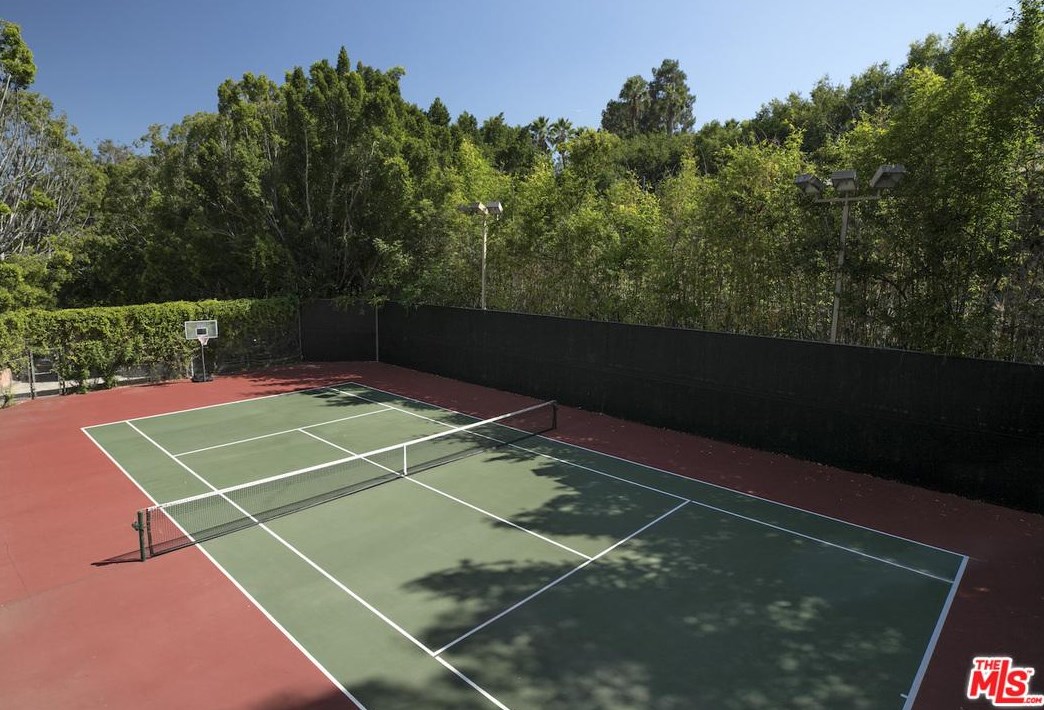 Anyone up for tennis? There's also a pretty awesome tennis court in addition to the poolside area! So, no matter what you're game for, there's a little something for everyone when you live in this house.
Would you live here? Be sure to SHARE this article if you would!