5. Peace the Bear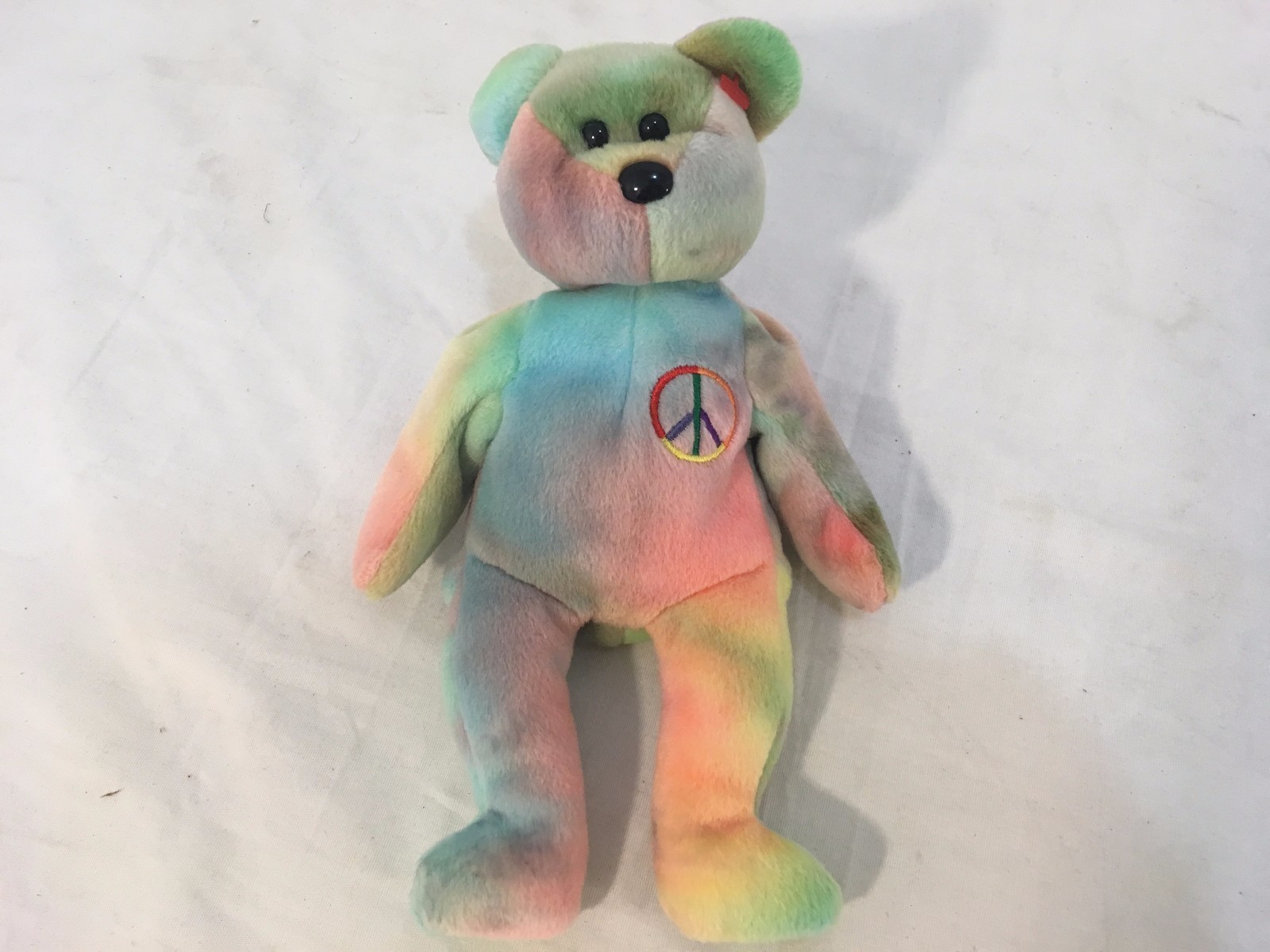 Peace is another tie-dye Beanie Baby and no two bears are alike. Peace isn't that rare, but some versions do have mistakes on the tag. If you have one with several rare mistakes, you could make around $13,000 to $15,000! Holy cow… err bear!
6. Valentino Bear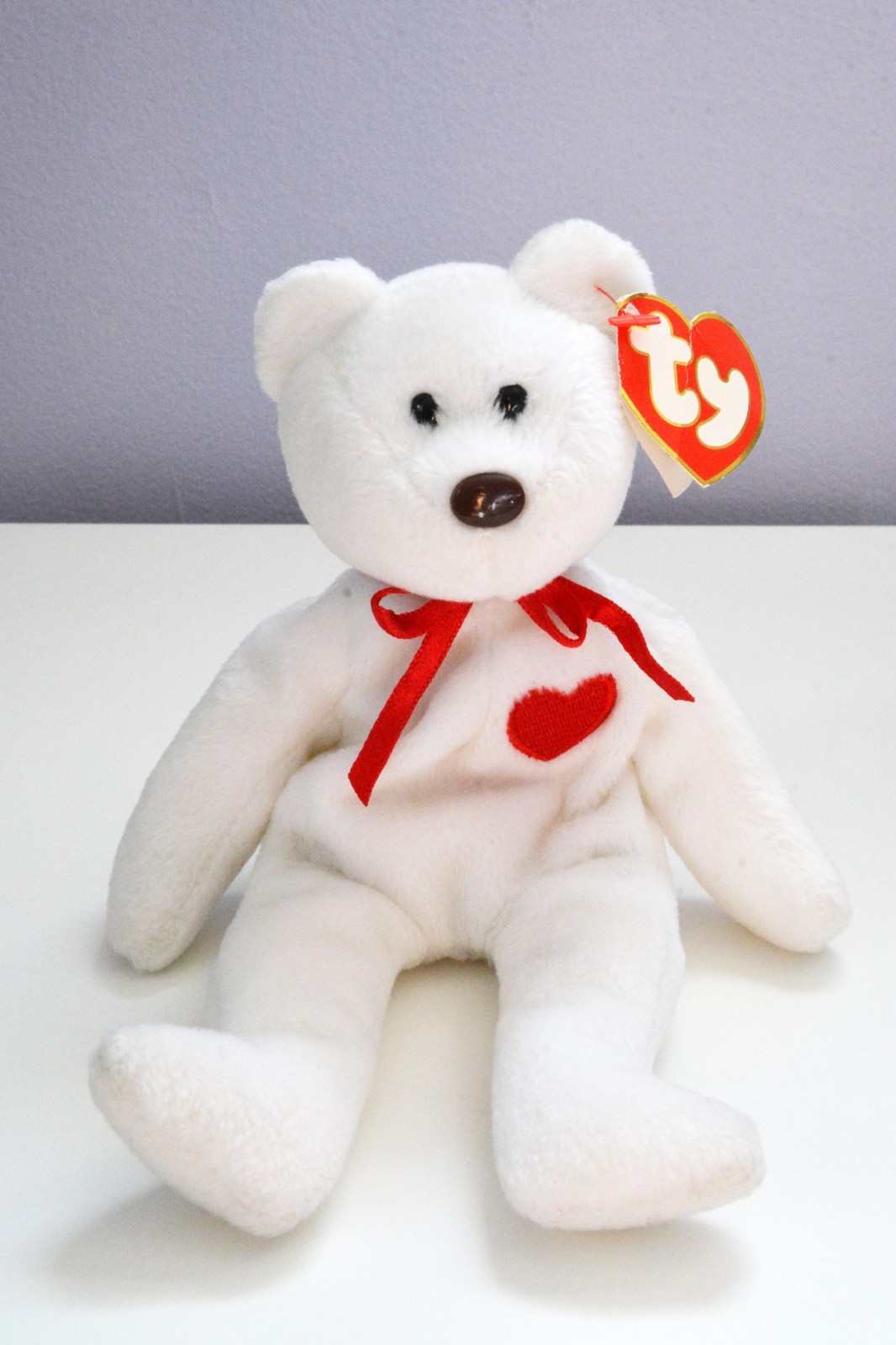 Valentino has several editions and some are worth money. Most of them, unfortunately, aren't worth anything, but the rare versions that have errors can be worth a lot. Beanie Babies made a version called Toys for Tots Valentino for the organization's 50th anniversary. They only made 5,500 of these bears, so if you snagged one, you could now make around $2,000! There was also a bear given at the Special Olympics Celebrity Festival in 1998 and these bears are going for closer to $3,000.
7. Chef Robuchon
This little Chef bear was given to press and guests to celebrate the opening of Chef Robuchon's restaurant, L'Atelier in 2006. Only around 200 of these bears were released, so if you managed to get one, you could be looking at around $7,000.
8. Princess Bear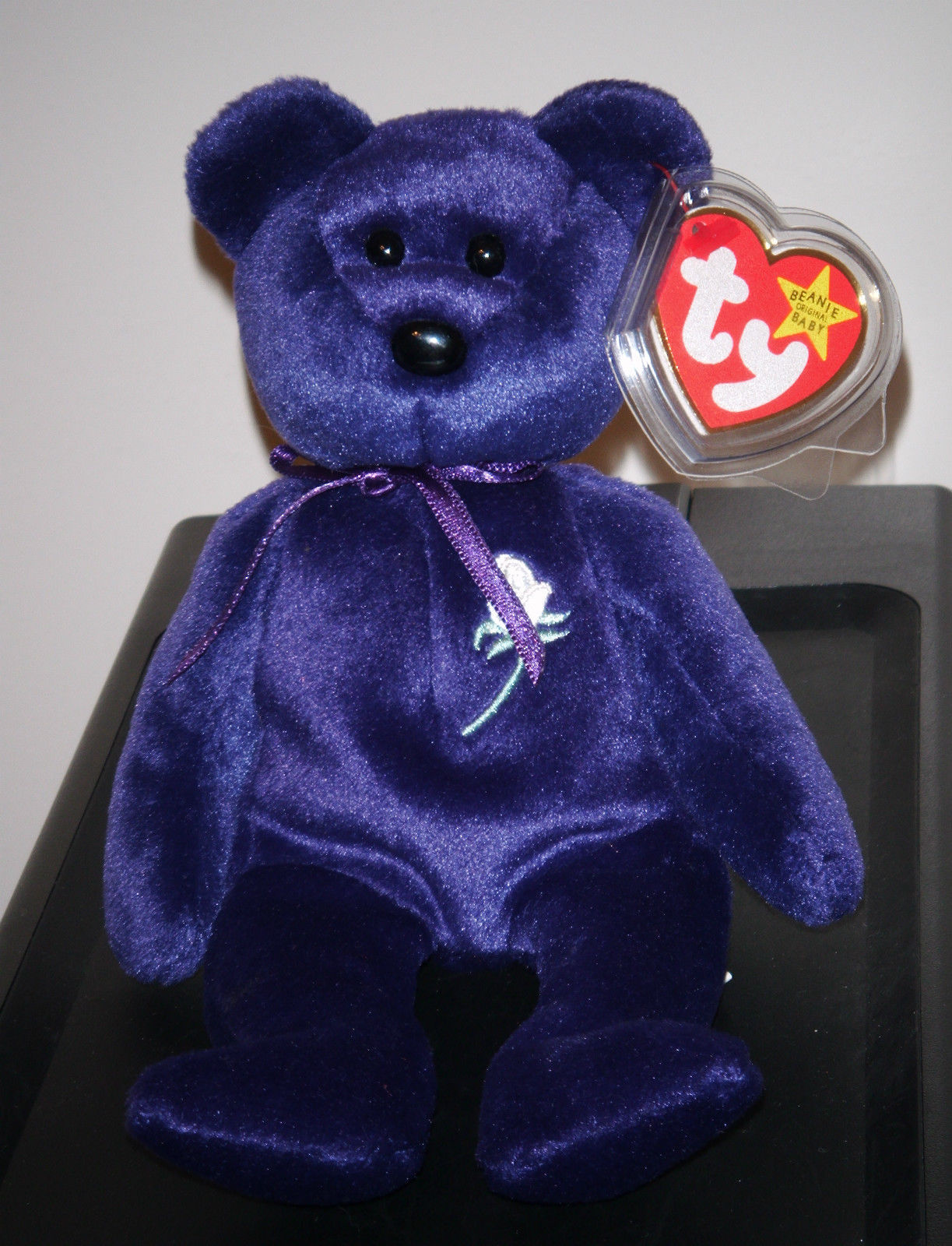 Now for one of the most famous Beanie Babies, the Princess Bear made for Princess Diana after her death. Proceeds from sales went to the Princess's Memorial Fund. The Princess Bear worth the most money are those made with PVC instead of PE pellets and those with an additional space on the tag. Some of these have sold for over $50,000! Better check your basement or attic now!
Do you have any of these Beanie Babies? Have you sold one in the past?
If you enjoyed this article, please SHARE with your friends who used to be obsessed with Beanie Babies!