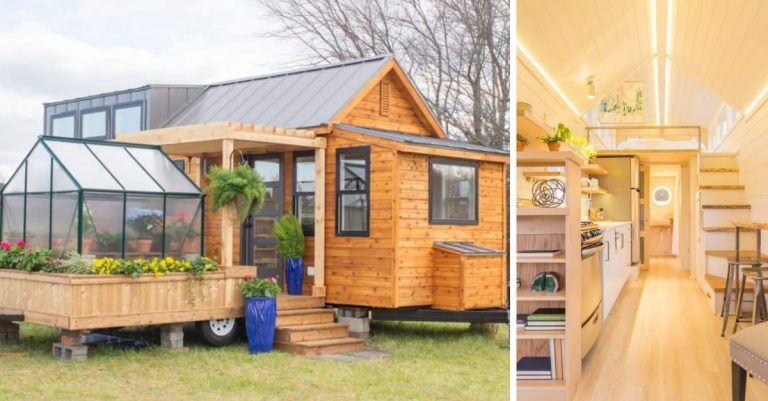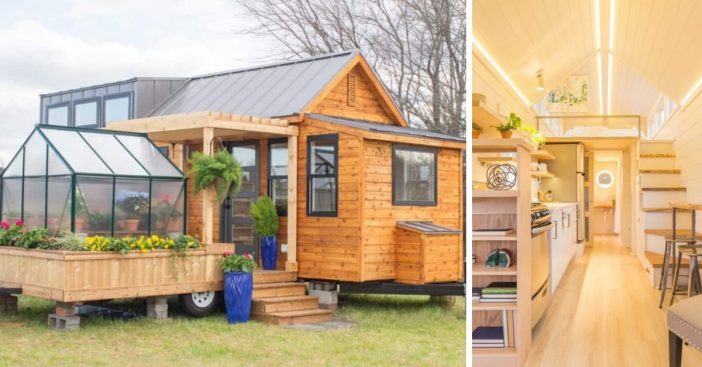 The outside and inside look like a typical, but very nice tiny home. The greenhouse is where the uniqueness lies. It is an 85 foot, mini-greenhouse. This would let you grow fruits and vegetables year round, as you travel the country in your tiny home. How cool is that? Next to the greenhouse is a small deck, complete with a porch swing.
You would need two trailers to move this tiny home, but it is moveable. You need two trailers because of the extra size of the greenhouse. It is currently located in Taylors, South Carolina for pick up.
Check out the video below to see all of the inside and outside of this amazing tiny home! Would you want to live in this tiny home? Do you think the greenhouse is a cool touch or unnecessary?
If you enjoyed this article, please SHARE with all of your friends who love tiny homes or who love to garden! They will love photos of this one!