If you are obsessed with Disney princesses and are getting married, you'll want to keep reading. If a fairytale wedding is in the books, a Japan-based company has released Disney inspired wedding dresses. They are very beautiful!
The company is called Kuraudia Co. The line even has Disney prince wedding tuxes if you want to go all in with your theme. Kuraudia Co. partnered with Walt Disney in Japan. While some of the dresses are the traditional white, many are colorful just like in the movies. There are 14 dresses in the collection. They cost a pretty penny too, at around $3,600 each.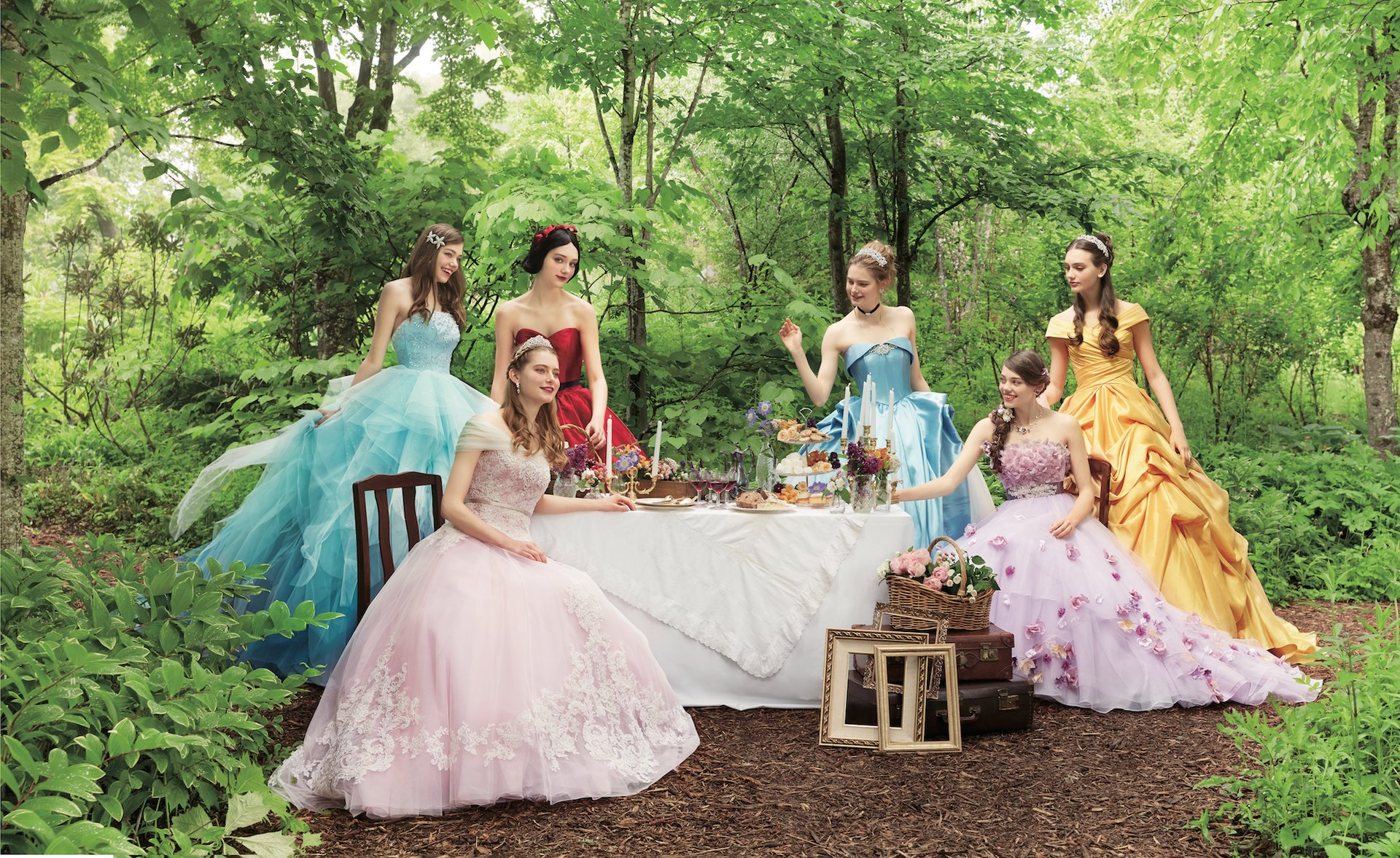 Some of the dresses are exactly like the ones in the iconic movies, such as Cinderella's blue dress and Belle's yellow gown. Others are simply inspired by the Disney Princesses. Here are the different versions:
1. Cinderella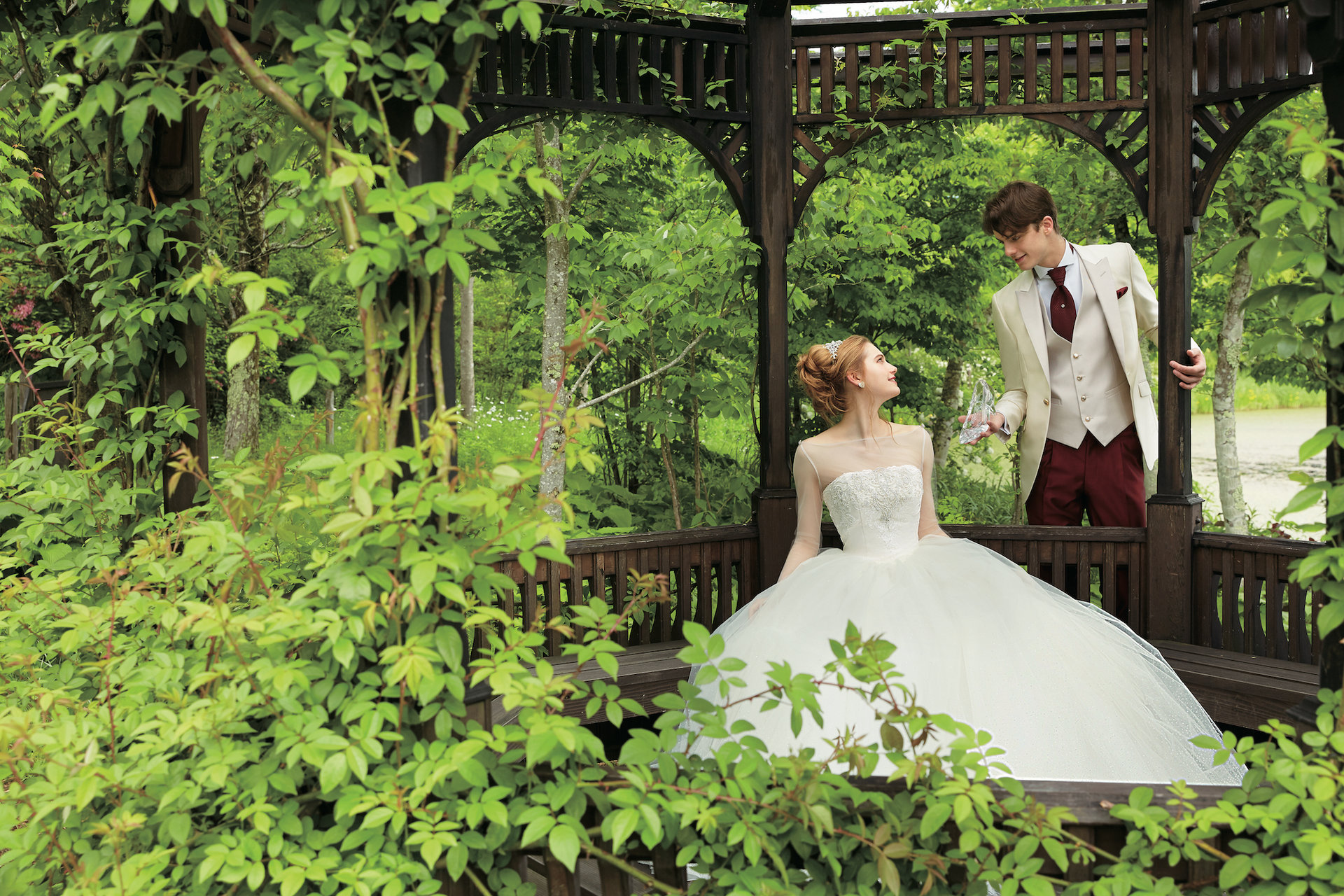 If you are a Cinderella fan, you have two dresses to choose from. You can choose the iconic blue dress from the movie or a gorgeous white gown. Both of them look like Cinderella would wear them and will make you feel like you truly found your prince.
2. Belle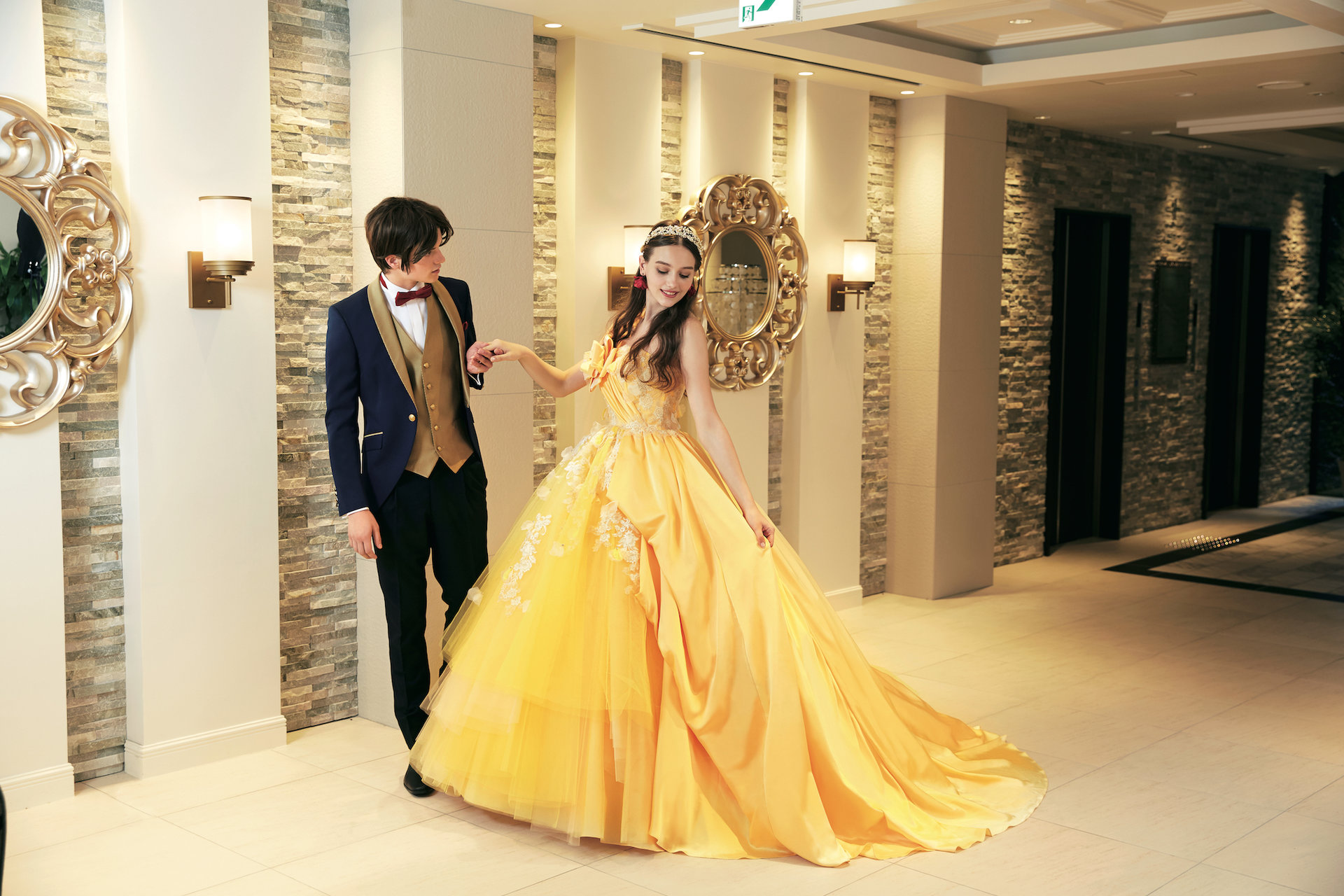 If you are more of a Belle fan and love Beauty and the Beast, there are two Belle gowns as well. Both are the classic yellow you know from the movies. One is very similar to the dress that Belle wears in the movies and the other is inspired by her character. Which one do you like better?
3. Snow White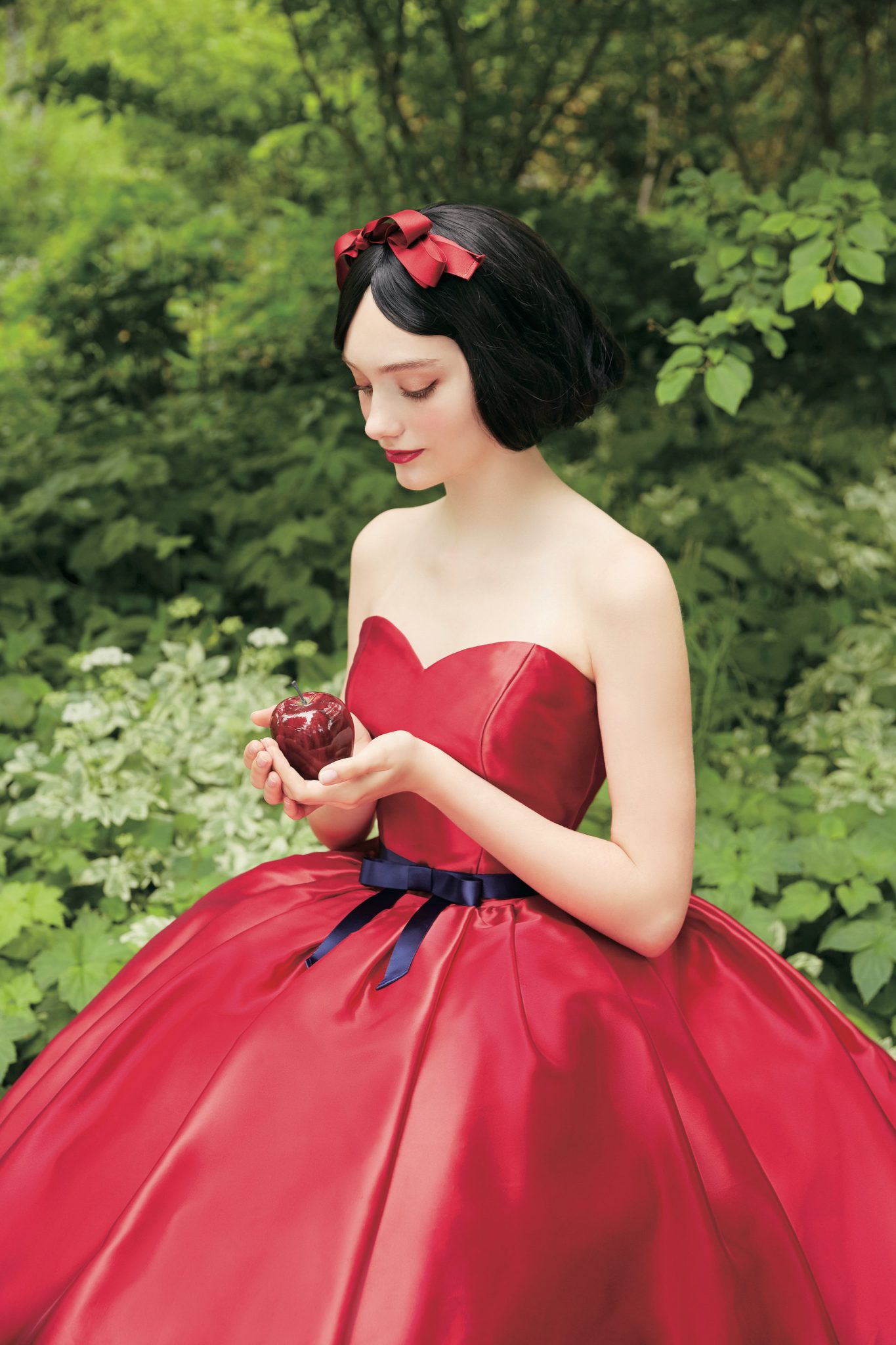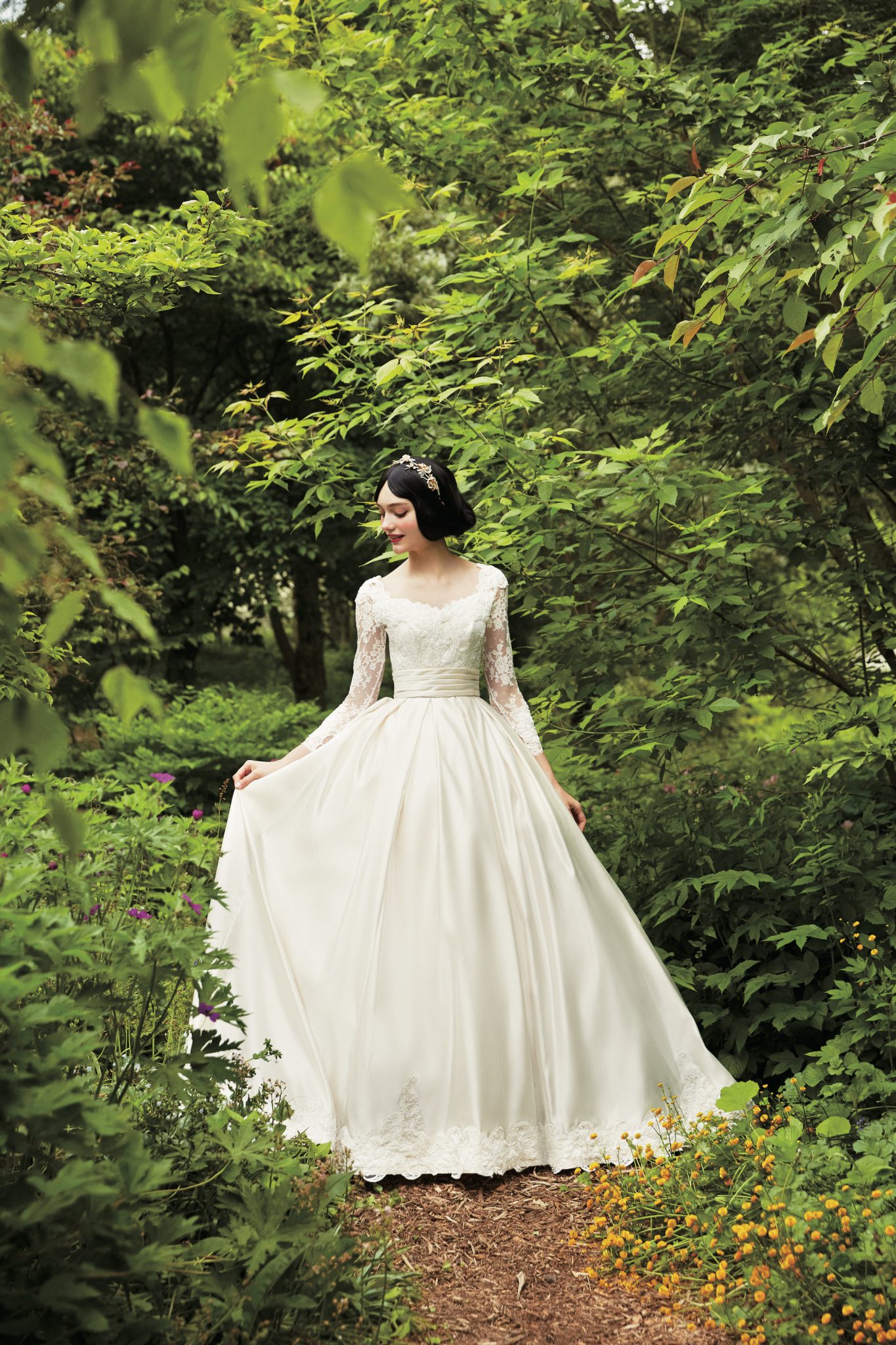 Snow White has two looks as well. One is inspired by her clothes in the movie and the other is a white dress that is modeled after Snow White's wedding dress in the movie. Both of them look stunning! Which of these do you like best? They are very different!
4. Sleeping Beauty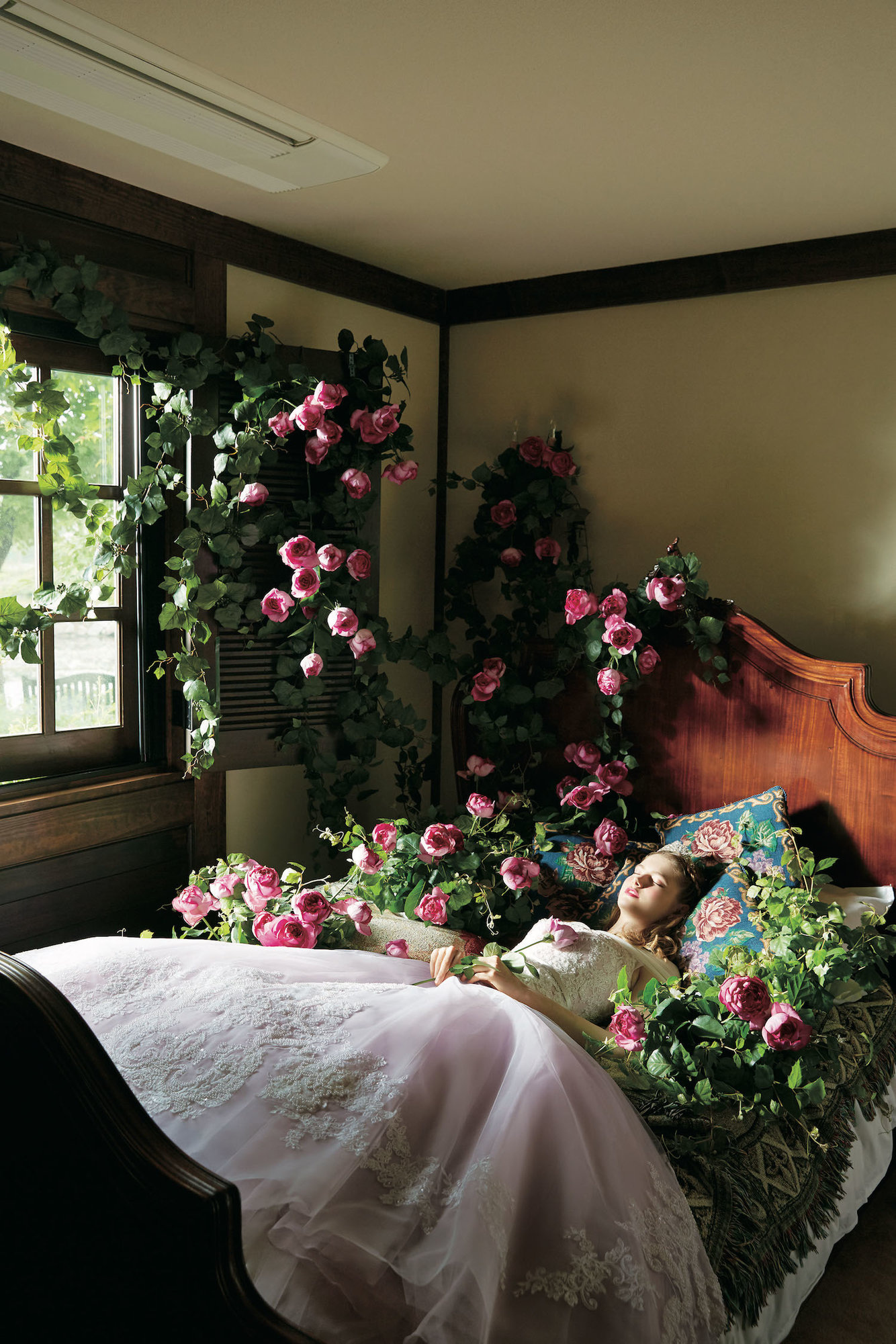 Sleeping Beauty wore many colored dresses in the movie, but this wedding gown is a soft pink with flowers. If you identify the most with Princess Aurora, this might be the dress for you.
5. Rapunzel
Rapunzel from Tangled has lots of flowers just like in the movie. This dress is a soft pink-purple color and if you love flowers, this is probably your favorite. It would look gorgeous with flowers in your hair too.
6. Ariel
Inspired by this famous mermaid princess, the blue colors are meant to be like the ocean.
Unfortunately, these beautiful dresses are still only available in Japan. However, there is a company selling Disney inspired white wedding gowns in the United States. On Serenity Brides website, there are different wedding dresses inspired by many Disney princesses. Click here to check out more options!
What do you think? Would you want to wear a Disney princess-inspired wedding gown? Do you wish you had the option when you got married?
If you enjoyed this article, please SHARE with your friends who are getting married or who are obsessed with all things Disney!