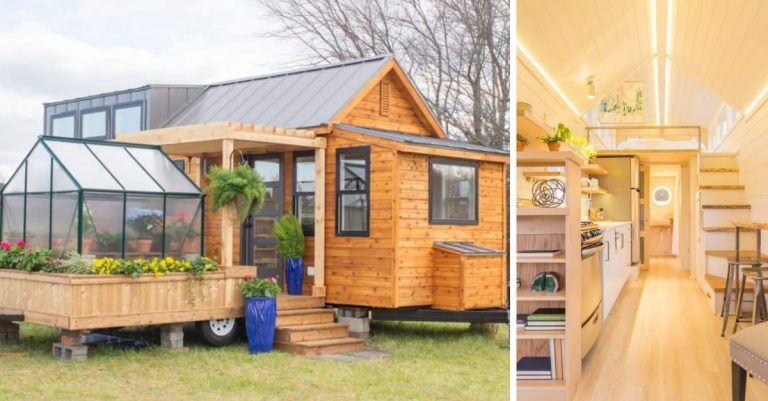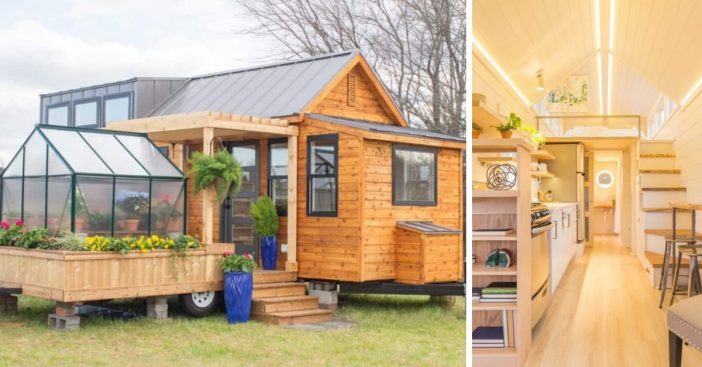 If you are dreaming of downsizing, but can't imagine getting rid of your garden or greenhouse, you can still own the tiny home of your dreams. Olive Nest Tiny Homes recently built a new tiny home that has its own greenhouse and porch swing. This proves that you don't have to give up that many amenities of a regular-sized home.
The main part of the home is 323 square feet and has a decent size living room that looks cozy. The couch folds out to a bed for guests. There is also a kitchen, bathroom, and bedroom loft. The kitchen has a fridge and even a full-size oven. Full-size appliances are often unheard of in tiny homes because you need space for everything.
The home is currently for sale for $81,000 and was so popular it was featured on HGTV and DIY's Tiny House, Big Living. You can find this particular tiny home during Season 6, on Episode 2. If the price seems a little steep for a tiny home, remember that all of the furniture, appliances, and decor are included. The art and decor are actually from local artists as well. It actually seems like a decent price for all of that, including a greenhouse!
It has 14 windows total, many of which are for the greenhouse, but that means there will be plenty of light coming in. Some tiny homes can feel claustrophobic, but we have a feeling this one would feel light and airy!