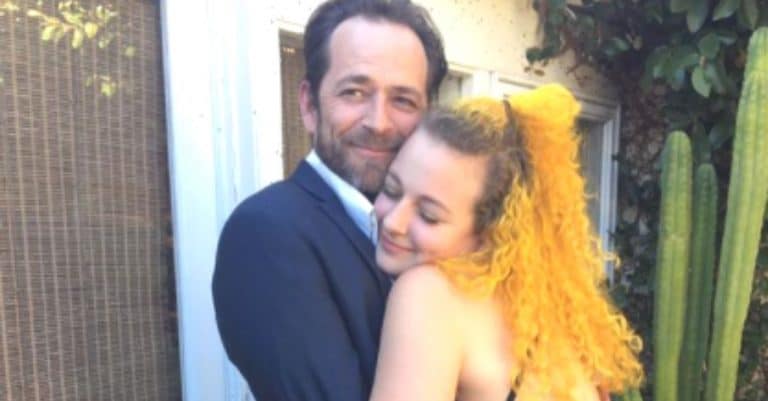 The world sadly lost actor Luke Perry in 2019. This year on March 4th marked the two-year anniversary of his passing. It is still hard to believe the 52-year-old died of a massive stroke. He was working on the series Riverdale and hoped to be in the Beverly Hills, 90210 revival. He left behind two children, Jack and Sophie Perry with his ex-wife Rachel Sharp.
Both kids obviously took the news very hard. Sophie was in Africa at the time of her father's stroke and she quickly came back to the states to be with him. She chronicled her grief on social media and continues to share throwback photos of her dad with fans.
Check out throwback photos of Luke Perry and his daughter Sophie
View this post on Instagram
For his birthday, she shared some photos of herself and her dad. She hugs him as he looks lovingly into the camera. Sophie captioned the photos, "Happy birthday, fashion icon 💁🏼‍♀️ I can hear you doing your best Tim Gunn impersonation now 💛 love you the most"
RELATED: Luke Perry's Daughter Posts Loving Message For Her Late Father
View this post on Instagram
She also shared some throwback photos of herself as a young child with her dad. She simply captioned the series of photos, "I love you," and fans flocked to the comments to share their continued condolences.
Sophie hasn't posted any photos of her dad in a while, but we know she still misses him greatly. Sending our condolences to Sophie, Jack, and the entire family.