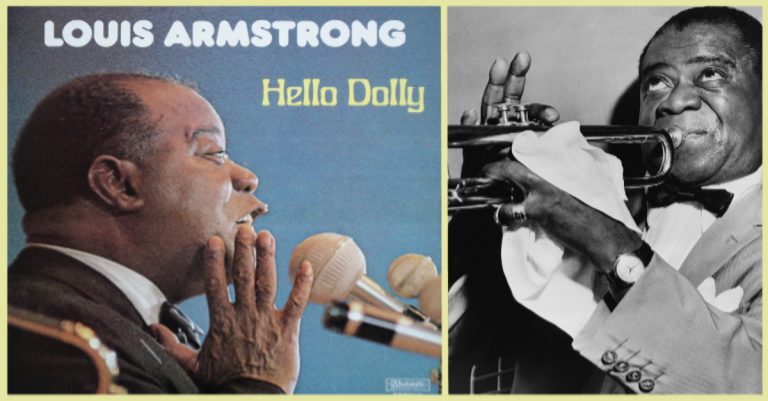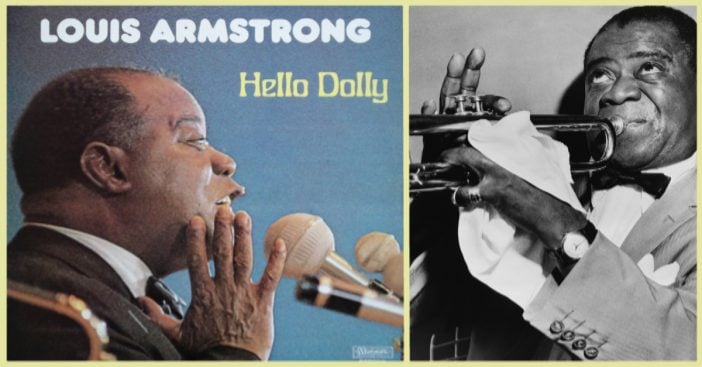 In 1964, Armstrong knocked The Beatles off the top of the Billboard Hot 100 chart with "Hello, Dolly!", which gave the 63-year-old performer a U.S. record as the oldest artist to have a number one song. Armstrong had not even heard of the musical Hello, Dolly! before recording this title tune.
Armstrong was born in New Orleans, and his family was very poor. The city was a great place for him to express his musical talents, and he was performing on the streets when he was young
His mentor was a coronet player named King Oliver. When Oliver moved to Chicago in 1918, Armstrong replaced him in Kid Ory's Band, which was big in New Orleans. In 1922, he moved to Chicago and joined King Olivers Band.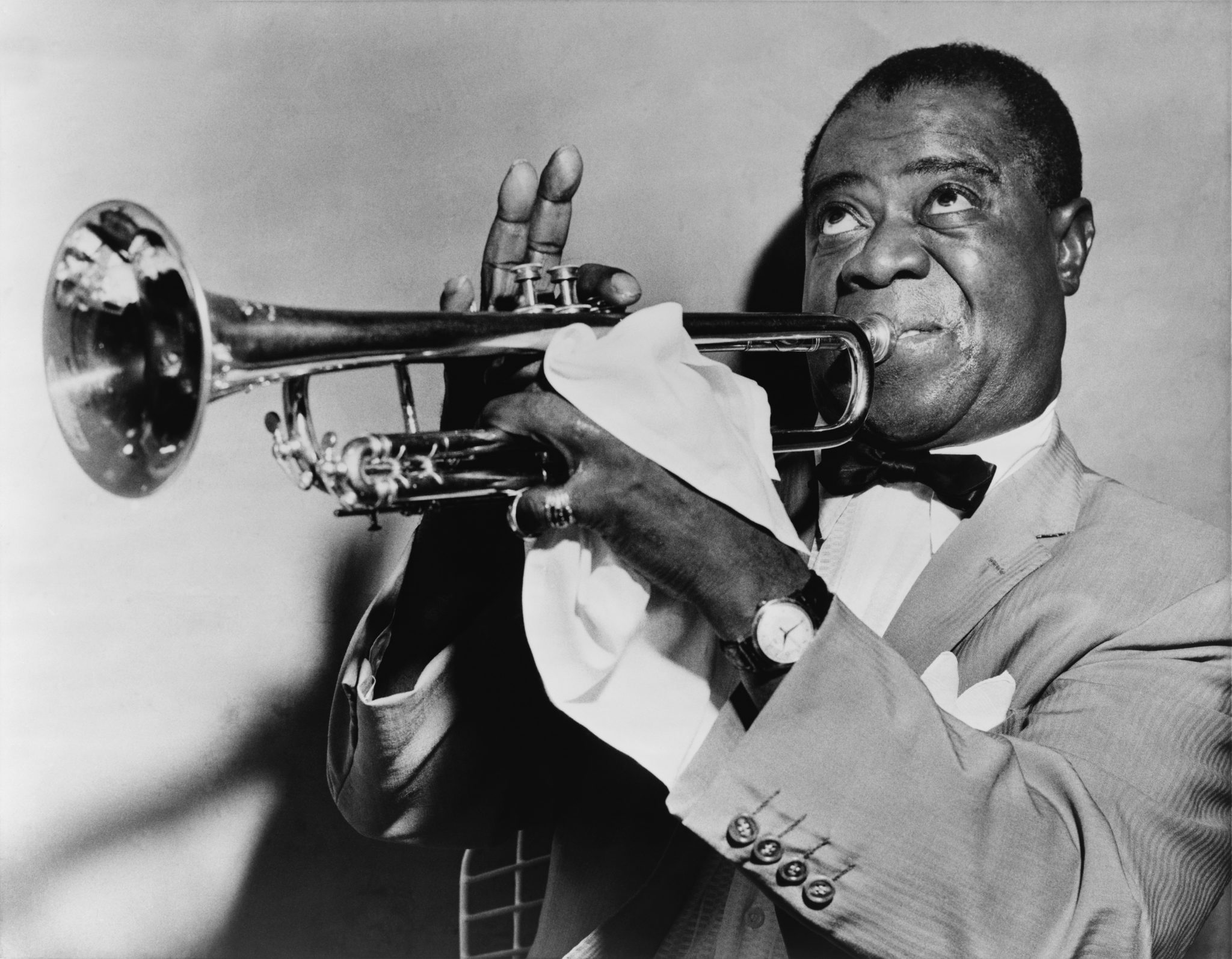 Armstrong is a legend in the Jazz community, but most people know him for his hit songs "What A Wonderful World" and "Hello, Dolly!," which aren't typical of his work. His nickname was "Satchmo," which is short for 'Satchelmouth'. He was also known as "Dippermouth" and "Pops".
(source)
Lyrics to Louis Armstrong's "Hello Dolly"
Oh, hello Dolly, well, hello Dolly
It's so nice to have you back where you belong
You're lookin' swell, Dolly, I can tell, Dolly
You're still glowin', you're still crowin', you're still goin' strong
We feel the room swayin' while the band's playin'
One of your old favorite songs from way back when
So, take her wrap fellas, find her an empty lap, fellas
Dolly won't never ever go away again
Hey, hello Dolly, well, hello Dolly
It's really nice to have you back where you belong
Girl, you're lookin' swell, Dolly, I can tell, Dolly
Still glowin', still crowin', you're still goin' strong
We feel the room swayin' while the band's playin'
One of your old favorite songs from way back when
So, take her wrap fellas, find her a big fat lap, fellas
Dolly don't ever go away, Dolly don't you ever, ever go away
Dolly don't you ever go away again
Related: Louis Armstrong Had Richard Nixon Carry His Case Of Marijuana Through Customs