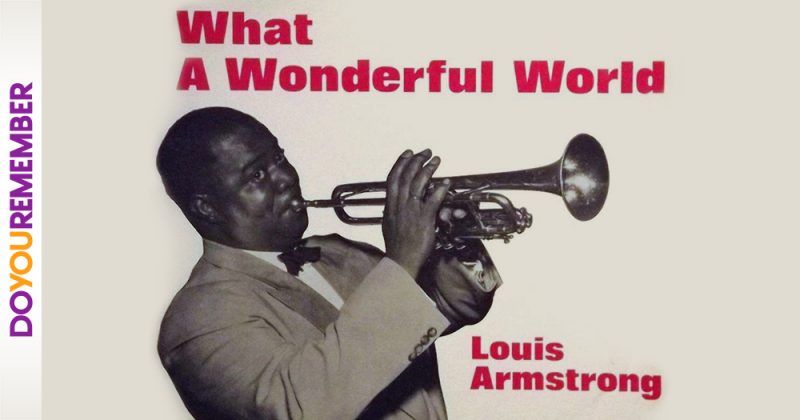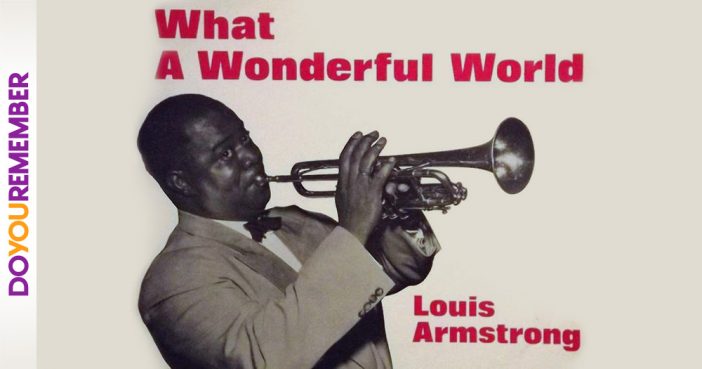 Louis Armstrong had nineteen "Top Ten" records including "Stardust", "What a Wonderful World", "When The Saints Go Marching In", "Dream a Little Dream of Me", "Ain't Misbehavin'", "You Rascal You", and "Stompin' at the Savoy". "We Have All the Time in the World" was featured on the soundtrack of the James Bond film On Her Majesty's Secret Service, and enjoyed renewed popularity in the UK in 1994 when it featured on a Guinness advert. It reached number 3 in the charts on being re-released.
In 1964, Armstrong knocked The Beatles off the top of the Billboard Hot 100 chart with "Hello, Dolly!", which gave the 63-year-old performer a U.S. record as the oldest artist to have a number one song. His 1964 song "Bout Time" was later featured in the film Bewitched.
In 1968, Armstrong scored one last popular hit in the United Kingdom with "What a Wonderful World", which topped the British charts for a month; however, the single did not chart at all in America.
The song gained greater currency in the popular consciousness when it was used in the 1987 movie Good Morning, Vietnam, its subsequent re-release topping many charts around the world. Armstrong even appeared on the October 28, 1970, Johnny Cash Show, where he sang Nat King Cole's hit "Rambling Rose" and joined Cash to re-create his performance backing Jimmie Rodgers on "Blue Yodel No. 9".
(source)
"What A Wonderful World"
I see trees of green,
red roses too.
I see them bloom,
for me and you.
And I think to myself,
what a wonderful world.I see skies of blue,
And clouds of white.
The bright blessed day,
The dark sacred night.
And I think to myself,
What a wonderful world.The colors of the rainbow,
So pretty in the sky.
Are also on the faces,
Of people going by,
I see friends shaking hands.
Saying, "How do you do?"
They're really saying,
"I love you".I hear babies cry,
I watch them grow,
They'll learn much more,
Than I'll ever know.
And I think to myself,
What a wonderful world.Yes, I think to myself,
What a wonderful world.Oh yeah.
lyrics by azlyrics.com
RELATED: Elton John Says His "Disappointing" Meeting With Elvis Presley Was A Wake-Up Call